Staff & Volunteers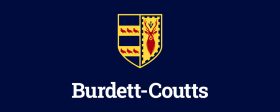 Excellent staff make for an outstanding school, and we strive to employ teachers who combine academic expertise with a love of teaching and a genuine concern for the well-being and progress of each and every child.
Our experienced and highly qualified staff team are committed to the school's vision and progress. They deliver the best possible education and support for our pupils, and also support parents and local community events.
Leadership Team
Ms. Y. Barnett

Headteacher
Curriculum Teaching & Learning Assessment & Outcomes Pupil & Sports Premium Lead DSL

Mrs. E. Camplin

Assistant Head
LAC & SENCo Deputy DSL (Fridays) Support Staff Leader Teacher Mentor Supervisor

Mrs. S. Lee

Assistant Head
DSL Assessment Leader
Office & Premises
Ms. K. Baker

Finance & Admin Manager
Health & Safety

Mr. P. Barney

Site Manager
Health & Safety

Mrs. L. Deary

Pastoral Support Manager
Deputy DSL Welfare Behaviour & Attendance

Mr. D. McKay

Extended Day Caretaker


Ms. J. Parfitt

Administrative Assistant
First Aid
Teaching Team
Mrs. J. Baker

Year 1 Class Teacher
Humanities Leader

Mr. S Brickell

Year 4 Class Teacher
Religious Education & Collective Worship Leader PE Leader

Mr. D. Carden

IT & Music Teacher
PPA & Co-ordinator Release

Miss Z. Donaldson

Year 3 Class Teacher


Ms. P. Jorquera Ramirez

Year 2 Class Teacher
Modern Foreign Languages (Spanish) Leader

Miss A. Mattey

Year 5 Class Teacher
Maths Leader PSHE Leader NQT Mentor

Miss L. Roberts

Reception Class Teacher
EYFS, Phonics & Creative Arts Leader

Mrs. Z. Salim

Nursery Class Teacher
Lunchtime Supervisor

Ms. C. Sweeney

Year 6 Class Teacher
Science Leader English Leader
Support
Mr F. Brightwell

Teaching Assistant
Lunchtime Supervisor

Miss P. Cameron

Higher Level Teaching Assistant


Ms. G. Diaz

Teaching Assistant
Lunchtime Supervisor

Ms. C. Hall

Higher Level Teaching Assistant


Ms. Pakeeza Hamed

Teaching Assistant


Ms. D. McCormack

Higher Level Teaching Assistant


Miss C. O'Dwyer

Teaching Assistant
Lunchtime Supervisor

Mrs. G. Rose

Teaching Assistant
Lunchtime Supervisor

Miss C. Russell

Teaching Assistant

We are lucky to benefit, on a daily basis, from the fantastic efforts of our dedicated volunteers, who bring with them a range of skills and experience that enhance the learning opportunities, achievement and enjoyment of the children at our school.
We greatly value and appreciate the time and effort that each of our volunteers generously gives to our school, whether it is on a regular or more ad hoc basis. Our volunteers come from varied parts of our community:
Corporate volunteers
Provided to us by charities who recruit, train, vet and match employees at local firms to schools. They usually come into school for half an hour per week to support Key Stage 2 children who need extra reading help. Our teachers liaise with the volunteers to ensure that the support is tailored.
John Lewis Clubs
Craft, gardening and storytelling clubs run and funded by John Lewis and their employees for half an hour per week for Years 1, 3 and 5.
Community tutors
Ex-teachers and other people from the local community with expertise in education who work with pupils in upper Key Stage 2 who have been identified as needing some extra support. Our teachers liaise with the tutors and provide the relevant work.
School-based volunteers
Pupils from the sixth form in local schools who assist teachers with classroom activities, hearing children read and support with clubs, e.g. ICT club.
Work experience
Pupils from other local schools (often ex-Burdett-Coutts pupils) carrying out two weeks' work experience in school as part of gaining experience of what working in a school is like.
Initial Teacher Training students
ITT students from local universities carrying out placements where they learn from Burdett-Coutts staff and are mentored by a senior teacher as they work towards achievement of a degree or other teaching qualification.
Other local volunteers
Local volunteers who are interested in joining the teaching profession who help in school in a variety of ways whilst gaining experience of the education system.
Our volunteers support and assist with:
Hearing children read
Working with small groups of children
Working alongside individual children
Undertaking art & craft activities
Working in our school Learning Resource Centre
Running or assisting with in-school clubs
Working with the children on computers