2018 Book Week @ Burdett-Coutts!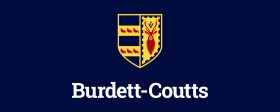 One of the greatest gifts adults can give—to their offspring and to their society—is to read to children."

Carl Sagan
Our week-long celebration of
Book Week began on the 26th of February 2018
with many in-class and whole school exciting activities for everyone to enjoy. The highlight of the week was on
Thursday the 1st of March
with many staff and pupils
dressing up as their favourite book characters to celebrate World Book Day
.
World Book Day is a celebration of authors, illustrators, books and (most importantly) it's a celebration of reading. In fact, it's the biggest celebration of its kind, designated by UNESCO as a worldwide celebration of books and reading, and marked in over 100 countries all over the world.
The main aim of World Book Day in the UK and Ireland is to encourage children to explore the pleasure of books and reading and to give them all the opportunity to have a book of their own. Thanks to the generosity of National Book Tokens Ltd, publishers and booksellers, all children and young people received their own FREE book token!
With this token, they can take their book token to a local bookseller and use it to pick one of TEN (exclusive, new and completely free) books. Or, if they'd rather, they can use it to get £1 off any book or audio book costing over £2.99 at a participating bookshop or book club.

This is the 21st year there's been a World Book Day, and this year's theme is Share a Story with adults all over the world being invited to share a story with children.
In the spirit of this theme, there was a share-a-story workshop every day during this week at Burdett-Coutts. Parents were invited to come along and share a story with their child and each day, the ground floor hall was filled with adults and children happily and loudly reading their favourite books together. It was great to see our children and parents coming together to appreciate reading.
During the week, each class read Nadiya's Bake Me a Story and used the recipes in this book to make some baked goods like gingerbread men, biscuits and cakes. The children then sold their baked goods at the end of each day with all the proceeds from the sale going towards buying new books for our school.
On World Book Day itself, staff and children came to school dressed in their favourite book characters. There were many princes and princesses, all manner of fantastical beasts and animals, heroic knights and fearsome dragons, Victorian characters, superheroes, various characters from Hogwarts School of Witchcraft and Wizardry, Mr Happy, Gangsta Granny, Alice in Wonderland, the Queen of Hearts, Little Red Riding Hood, the Giraffe That Couldn't Dance and several Super Mario characters!
It was such a fun filled and inspiring day! Thank you so much to all those who made such an effort with their costumes, to those who helped with organising all the activities and especially to The Revd Buckle who came to read to Reception and KS1.