School Newsletter : 01 January 2021
| Issue 13 | Spring 1 | Week 18 |
Happy New Year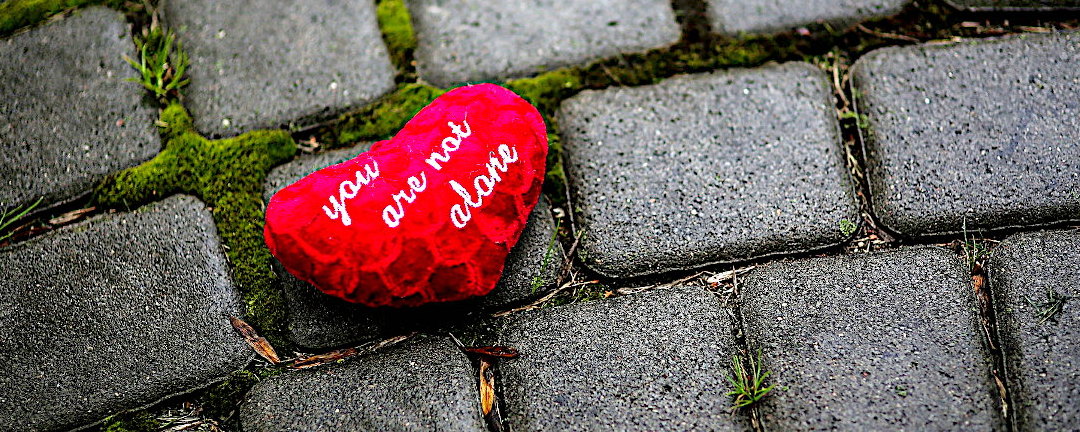 I hope that all families have managed to have a happy and safe holiday period, enjoying the festive celebrations as much as possible, albeit in limited and creative online ways.
As we say good bye to 2020, with reflections from classes captured in this newsletter issue, we enter a new year with further disruptions, uncertainties and justified concerns for the health and wellbeing of family and friends.
Can I please take this opportunity to say that we will continue to do all we can to support families and our wider school community in the upcoming weeks. The winter months are always difficult, but the resurgence of the coronavirus and its effects on people across the country are very worrying for us all.
I've written a letter outlining the changes to learning for those pupils eligible to return to school and those who are moving to online remote learning. Please read this carefully and if you have any questions, please feel free to email or call the school on Monday 4th January.
All staff have been busy working to ensure that remote learning activities are ready for your children to access and that free school meals vouchers will be ready at the beginning of next week.
In the meantime, please continue to follow the Government's advice to keep safe and well over the following weeks and months.
With warmest wishes for 2021, from the staff, trustees and governors of Burdett-Coutts
Christingle Service
On Tuesday 15th December, we held our Christingle Service in the school playground with the Christingles the pupils had made during their RE lessons on Monday.
Mr Brickell gave a reflective and very poignant speech on the history and meaning of Christingle, and how over this very difficult year, the notion of coming through periods of darkness into light is very much something we can all relate to.
Mr Carden, as always, provided us with wonderful music which all pupils and staff accompanied with song. This was enjoyed by many of our neighbours overlooking the school – thank you for your applause, we are glad you enjoyed the service.
Children's Christmas Lunch
The children's Christmas lunch took place on Wednesday 16th of December. This was a phenomenal success with lots of very full tummies and laughter. Many thanks to the catering team and staff for making this such a special event for everyone!
Nativity Performances
As with many things last year, our Nativity performances had to take place without parents and extended family being able to attend. However, we were very fortunate to have a member of Mr Carden's parish volunteer to film our two Nativity productions, which we are excited to be able to share with you very soon.
A huge thank you to Mr Carden for the script and music for both performances, staff for rehearsal time and costume preparations and of course to the children, for learning their lines and singing so beautifully on the day.
We can't wait to share the Nativity performances with you but in the meantime, please click here to watch the final film of the Tri-Borough Music Hub's Digital Christmas Festival, where 30 of our Year 4 to 6 pupils performed >
You can also view a playlist of the 3 videos we recorded as part of our submission below:
Educational & Child Psychologist Q+A session for parents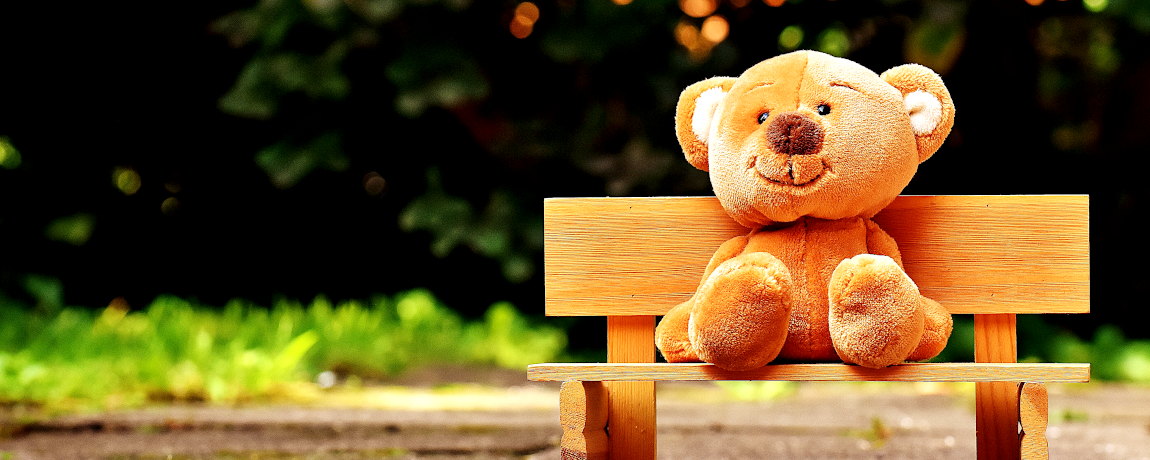 Alexander Haswell, Educational and Child Psychologist (Westminster and Kensington & Chelsea Educational Psychology Consultation Service), will be hosting a Q+A for parents of Burdett-Coutts' children over video call on Friday 8th January at 9:30am.
This is a chance for you to ask any questions or share any concerns you have about your child / children (eg: sleep, behaviour, learning, etc).
Please use the Google Meet invite that will be sent out by text to virtually come along and join us at this workshop!
Intervention Groups – Spring Term 2021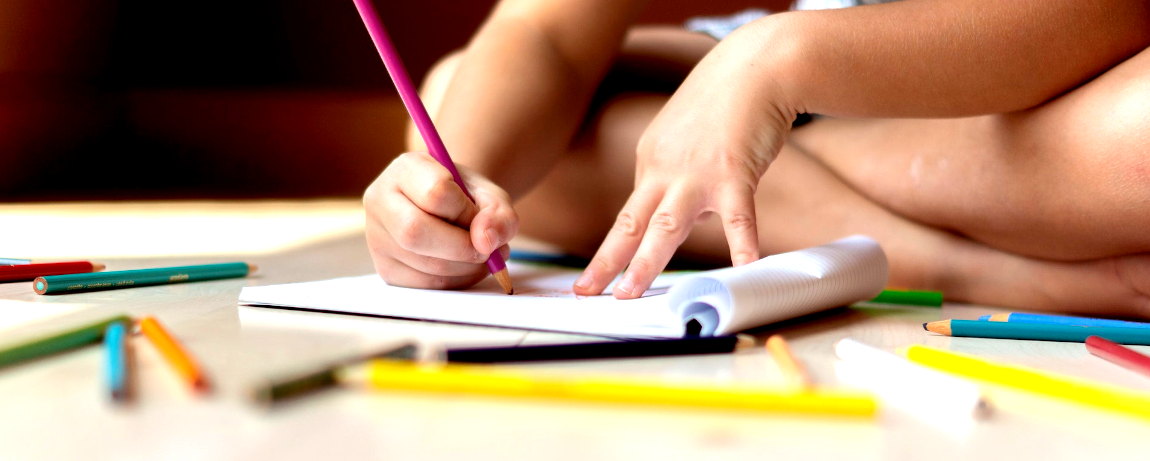 Pupils were given letters at the end of last term, with regards to any intervention groups they will begin this term.  These letters included the days and times for the interventions. Due to the current restrictions to onsite learning for all pupils, these groups will not begin until school resumes as normal for all pupils.
We will keep you updated via the newsletter when these will begin. However, please return your child's permission slip as soon as possible, so that we have all paperwork in order, ready to proceed as soon as we possibly can.
Covid-19 update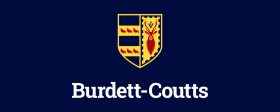 Since Sunday 20th December, London was put into, and remains in Tier 4. 
On Wednesday 30th December, the Department of Education announced that they have restricted school access to all pupils in certain Tier 4 areas, including Westminster. Please note that Monday 4th January is an Inset Day which means the school will be closed to all pupils.
However, following on from the Government's announcement, from Tuesday 5th January (Monday 4th January is an Inset Day) until the 18th January 2021, only pupils of key workers and those with additional vulnerabilities who meet the criteria set out will be able to attend onsite schooling. All other pupils will access classes via remote learning access.
For details on how this will effect your child, please read this letter >
If your child is eligible to attend school, please continue to help us by dropping off, collecting and leaving the school site as quickly as possible, and not mixing with people from other households.
At all times, please refer to NHS guidance for Covid-19 symptoms. If you or your child have any of the main symptoms of coronavirus (Covid-19), please get a test as soon as possible and stay at home until you get the result. Please do not hesitate to contact our school office if you have any queries and please continue to keep up to date with Covid-19 news via the radio and television over the next few weeks.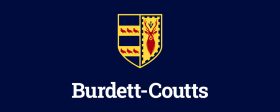 NHS guidance:
The main symptoms of coronavirus are:
a high temperature – this means you feel hot to touch on your chest or back, and a temperature of 38 degrees or higher.
a new, continuous cough – this means coughing a lot for more than an hour, or 3 or more coughing episodes in 24 hours (if you usually have a cough, it may be worse than usual)
a loss or change to your sense of smell or taste – this means you've noticed you cannot smell or taste anything, or things smell or taste different to normal.
Please note a runny nose, sniffle, sore throat or a cough (not as described above) are NOT symptoms of Covid-19 or reasons to keep your child at home – these are just autumn/winter ailments that we all see in children year on year.
Early Years Funding and Free School Meals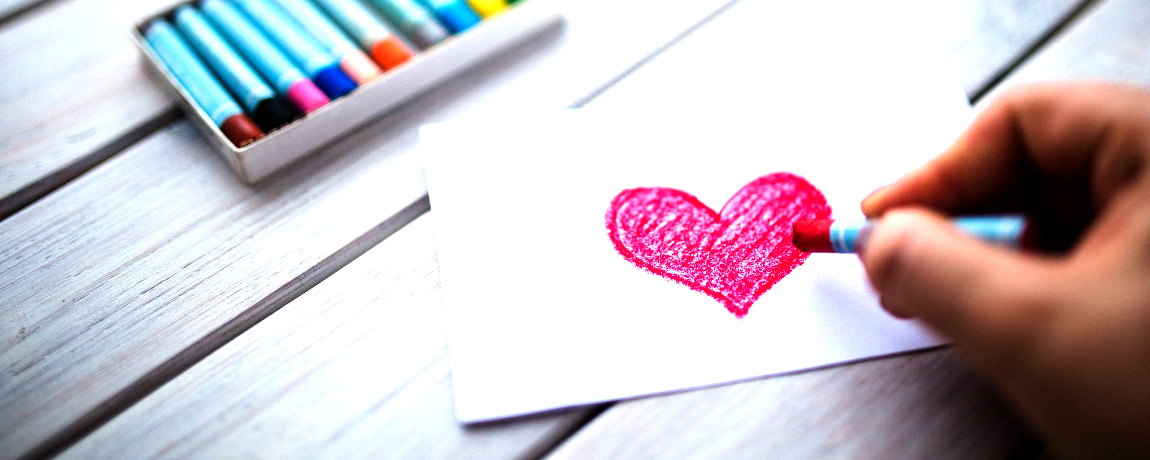 Due to changes in the eligibility criteria for Free School Meals, and qualifying for 30 hours of funding for Nursery provision, many pupils currently enrolled may now be entitled to this funding.
Please contact Mrs Deary or the school office, if you have any change in circumstance, which may mean your child is now eligible for funding. It only takes a few minutes to check and complete any applications.
As this funding allows us to realise additional staffing hours to run booster groups, and hopefully in the new year an exciting range of extended day activities, the benefit for our school and your child through your cooperation is greatly appreciated at this difficult time.
Mathletics at home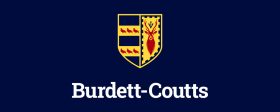 We are continuing to use Mathletics this year for homework.
Our winners for the week ending 27th December were:
Gold certificates:
Snow Class (Year 2): Taha
Bronze certificates:
Al-Khalili Class (Year 4): Israa & Noah
Jemison Class (Year 5): Harper
Our winners for the week ending 20th December were:
Silver certificates:
Al-Khalili Class (Year 4): Heilala & Noah
Bronze certificates:
Al-Khalili Class (Year 4): Marwan, Joshua, Mickyas & Hector
Jemison Class (Year 5): Harper
Snow Class (Year 2): Kridaya
Our winners for the week ending 13th December were:
Silver certificates:
Jemison Class (Year 5): Aisha. J
Bronze certificates:
Snow Class (Year 2): Kridaya
Al-Khalili Class (Year 4): Marwan, Joshua, Zain & Noah
Jemison Class (Year 5): Harper, Yusuf, Aribah & Alfred
Newton Class (Year 6): Daniel
Congratulations to all those pupils who have excelled in their Mathletics challenges. Keep up the hard work!
Pupils in Years 2 – 6 have been given their Mathletics passwords, which they can use straight away.
If you need your password reissued or any help logging in, please ask your child's teacher or Miss Mattey.
We encourage pupils to follow the topic they are learning in class but they can also explore any other topic.
Teachers will set specific topics for pupils to support and challenge them.
As pupils complete tasks, points are awarded; 1,000 points earns you a bronze certificate, 5 consecutive bronze earns you a silver certificate and 5 consecutive silver will earn you a gold certificate and a voucher
Each Monday, certificates will be presented to pupils and points reset.
Starting Reception or Nursery in 2021?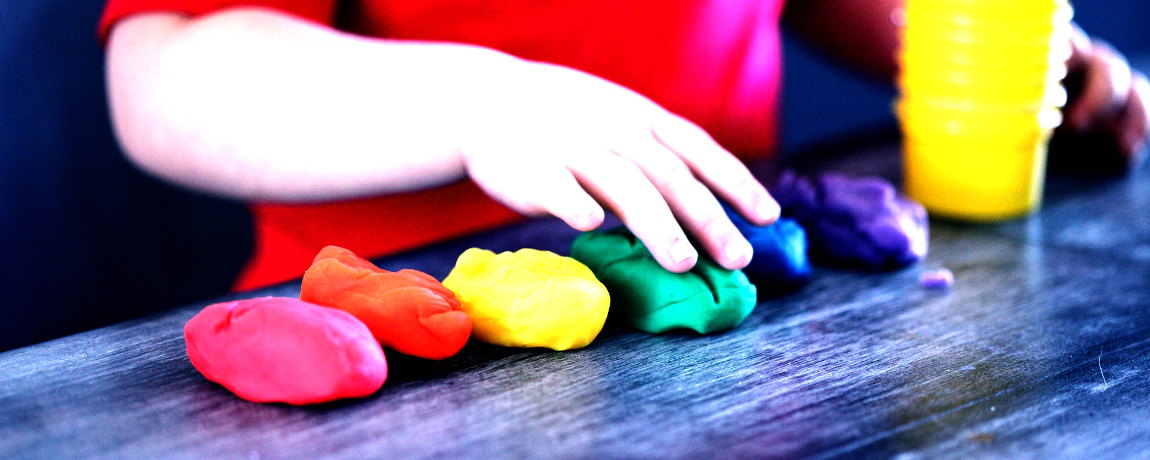 30 minute tours of our school's Early Years provision continue to be available to parents and carers every Tuesday.
Tours are conducted in line with current Covid-19 guidance to ensure everyone's safety. You'll have the chance to view our Early Years provision, meet key staff and ask any questions that you may have about admissions and your child starting Reception or Nursery with us.
To book your appointment, please phone the school office on 0207 828 6790
Nursery Class: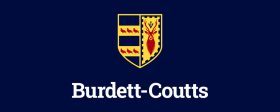 All of us in Nursery have had an amazing term and we are now looking forward to Christmas! We hope all our friends who have been away from school this week feel better soon. We wish everyone a merry Christmas and a Happy New Year!
Reception Class: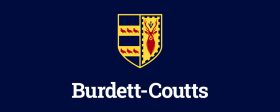 Reception have had an amazing term and are now looking forward to Christmas! We hope all our friends who have been away from school this week feel better soon. We wish everyone a merry Christmas and a Happy New Year!
Year 1 : Galileo Class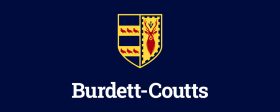 The Autumn term for Year 1 was very busy and we have all worked very hard. There have been many changes and challenges since starting back in September, but we have faced each one and are very proud of everything we have achieved. This week, we took some time to think about the term and what we are most proud of – we are proud of our hard work, our kindness and helpfulness to each other, the progress we have made and for always trying our best. We are looking forward to January and all the new and exciting learning to come.
Year 2 : Snow Class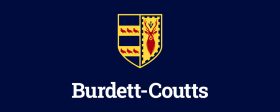 What a tremendous Autumn term we have had. There are so many wonderful memories – Children in Need duck race, Christmas Display Craft Day, Christmas Play and the Christingle service. This term Year 2 have really enjoyed reading 'The Lonely Beast and Gorilla'. We used these texts to create our own versions of the story and mastered the style of diary writing. We also had so much fun working together to create our Christmas display, where we made a show stopping Christmas tree decorated with our very own wooden slices. We worked well as a team and really enjoyed being creative!
Year 3 : Newton Class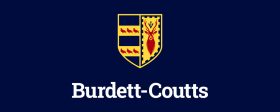 Year 3 have been reflecting on their learning during the Autumn term. They have written about their favourite moments, best lessons, things they are proud of and the things that they hope to achieve in the new year. They have all worked incredibly hard and should feel very proud of all their achievements.
Year 4 : Al-Khalili Class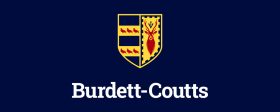 Year 4 have adapted incredibly well to the new environment they faced when returning in September. Dealing with split class learning, new regulations on safety and moving around the school in their dedicated pods, all these challenges were met with enthusiasm and a desire on the children's part to restart their education and work hard alongside their friends and staff. Everyone has made good progress over the term, borne out by the results achieved in their assessments, which were carried out just before Christmas. I have had great pleasure teaching the whole class since half term and look forward to the new year and new term and many exciting learning opportunities with everyone. I have included a couple of photos taken from our socially distanced nativity performance. One of the many things the children have missed are the shared times in church singing together, so it was a great joy for them to finally have this opportunity just before the end of term.
Year 5 : Jemison Class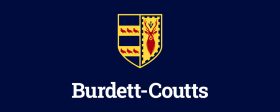 In Jemison class, we have all been on a learning journey together since September – getting used to many things, such as being back at school after so many months off, new Covid-19 rules for our safety, settling into Year 5 and mastering online learning in more of our lessons. I am extremely proud of everyone in Jemison class and how flexible, resilient and determined you all are. I have really enjoyed getting to know you all and I can't wait for the next 2 terms of learning and fun! Happy New Year to you and your families, with very best wishes from Miss Mattey and all Year 5 staff.
Year 6 : Curie Class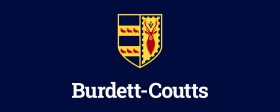 Across this term, we have enjoyed learning about WW1 and WW2 and have gained a deeper understanding about this period in history, through cross curricular links. In particular, we thrived when learning about trench warfare and about the role of animals during WW1 and our Art and Topic work reflects this. After much debate, we decided that our favourite class text this term has been Private Peaceful, as it enabled us to gain a true understanding about the lives of two soldier brothers and the struggles that they faced during the war. We enjoyed it so much that we decided to create our own alternative endings in Michael Morpurgo's style.