School Newsletter : 08 October 2021
| Issue 1 | Autumn 1 | Week 6 |
Welcome back to the Autumn Term!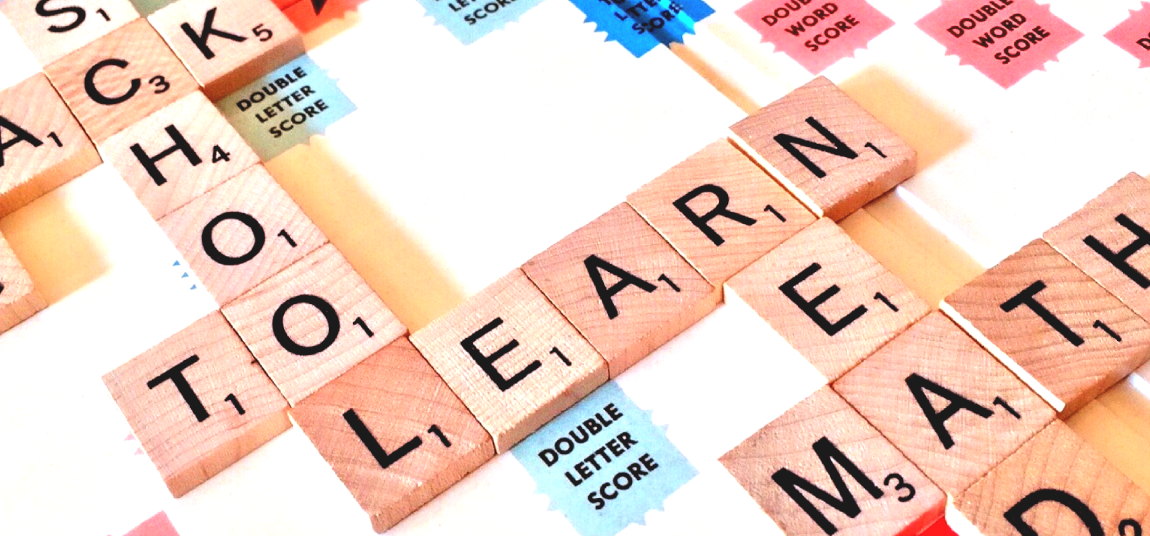 What a very busy start to the Autumn term AND the new school year we have already had! It's been wonderful to see all pupils returning once again and we'd like to wish the warmest of welcomes to our new starters beginning their educational journey at Burdett-Coutts.
It has also been refreshing to return to school with fewer learning restrictions in place, allowing the children to have the opportunity to play and learn alongside a range of their peers across the school day.
However, as I am sure you are aware, COVID-19 cases in the community are still very high, and with the autumn season upon us, it is important that we remember to socially distance and take other appropriate measures, to ensure we keep ourselves happy and healthy, and able to attend school each day.
Therefore, a kindly reminder that in-school protocols are still in place for pupils, including regular sanitising and hand washing throughout the day, key-stage groupings for most school events, and good ventilation in the classrooms.
We're looking forward to seeing you at the Parent Information Coffee Mornings, which is the first of hopefully many more events this term. Further details on this is available below. We are also working on a range of exciting events and school-wide developments which we will share with you as the term progresses.
Once again, a warm welcome back to school and please do join in our upcoming school events, for what promises to be a busy and exciting Autumn Term!
Going Green for MacMillan : Parent Information Coffee Mornings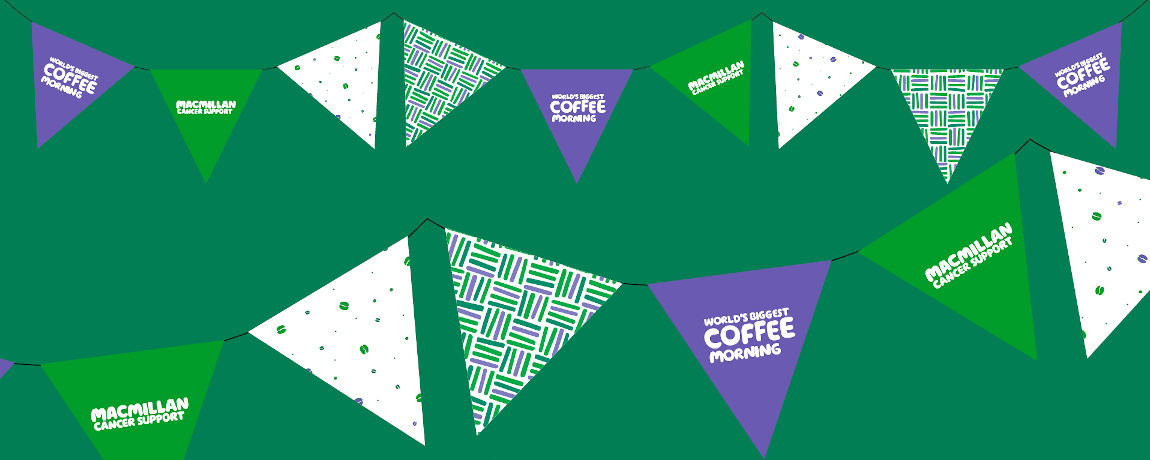 Once again, we are digging deep to raise money for this year's MacMillan Cancer Support, by fundraising in two distinct ways:
Parent Information Coffee Mornings: These will be held on designated days for each key stage, where relevant teaching & learning information will be shared, with an opportunity to meet and speak to your child's class teacher and other members of the school's leadership and teaching team. We are asking for voluntary donations for the tea, coffee and cake served at the coffee morning and all funds raised will go to this important charity.
Children's Fundraising Day: Friday 22nd October will be a non-uniform day, where for a £1 donation, each child is encouraged to get creative and come to school in their best 'green themed' outfit. We will also be selling cupcakes and hosting a range of fun activities (with prizes) during lunch time. Prizes will be awarded for each key stage (EYFS, KS1 & KS2).
If you haven't already, please ensure your child's allergy information held by the school is up to date, so we can cater for all dietary needs.
We look forward to seeing you at one or more of the following events and would like to thank you in advance for supporting our MacMillan Fundraising Week.
Parent Information Coffee Mornings @ 09:00 – 10:00:
KS1 Yrs 1 & 2 : Mon 18th October
KS2 Yrs 3 – 6 : Tues 19th October
EYFS Nursery & Reception : Thurs 21st October
Children's Fundraising Day:
Cupcakes & activities cost 50p each/turn
Activities include Pin the Cherry on the Cupcake, Guess the Sweets in the Jar & Water Balloon Bowling
Wrap-Around Provision for the Autumn Term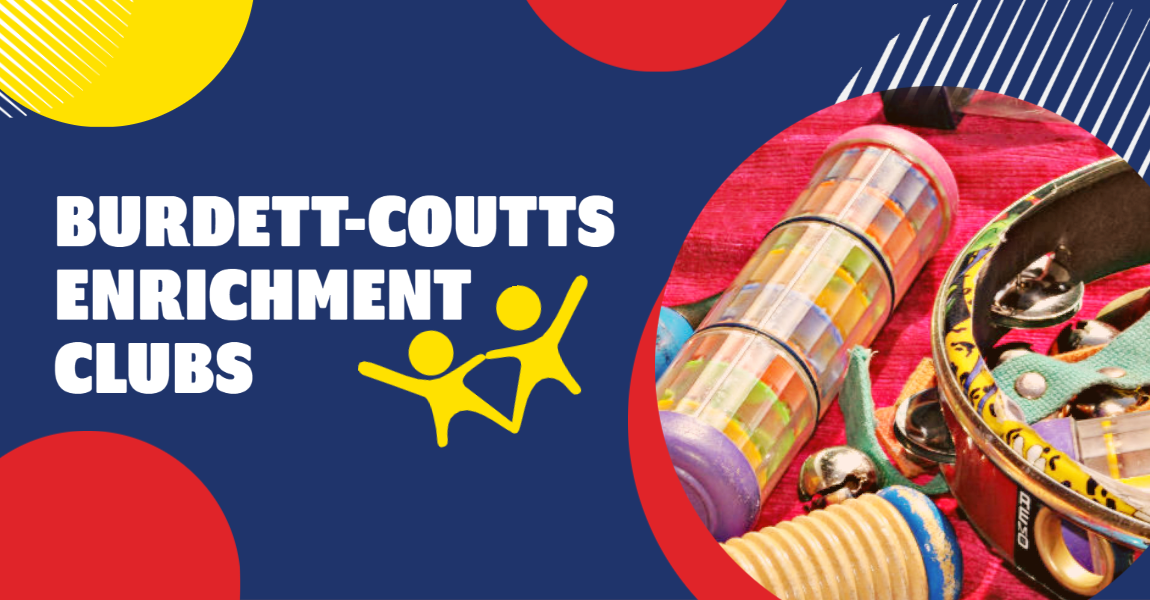 We have had the most amazing responses to our range of wrap-around provision and enrichment clubs offered for pupils across the school day.
Extended Day Clubs (15:30 – 16:30): Enrolment for these club have now closed for the Autumn term. They run until 3rd December and enrolment for the Spring term (January – March 2022) will open before we break up for the Christmas holidays.
Breakfast Club (07:45 – 08:45): We have a few spaces left in our Breakfast Club, which runs every day this term until Friday 17th December.
After School Club (15:30 – 18:00): It has been wonderful to see the number of pupils enrolled in our After School Club. This includes all pupils participating in an Extended School Day activity between 15:30 and 16:30, with further access to a variety of self-directed activities and a snack from 16:30 – 18:00. If you would like to sign up, your child can attend for 3 days each week (£33) or 5 days (£55). Please note this amount includes the extended day activity cost.
To sign up, please complete the appropriate online enrolment form: 
Alternatively please feel free to pop into the school office to complete a paper form.
October Half Term Holiday Camp: FUN holiday activities for your children!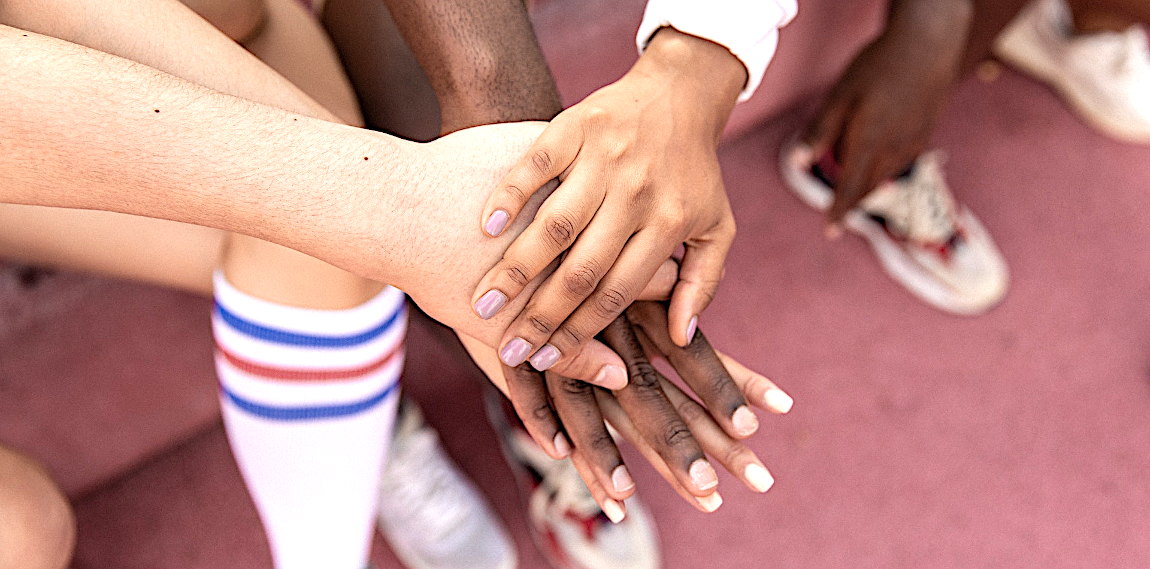 Following the success of our two-week Summer Holiday Camp, we are looking to offer an October Half Term Holiday Camp for pupils in Nursery to Year 6. The cost is £20 per child per day and siblings (who are also attending Burdett-Coutts) may also attend at a charge of £15.00 per day.
The club will run from Monday 25th October until Friday 29th October @ 09:00 – 16:00 each day*. Kindly note that an 08:45 drop off is available if needed.
Pupils will have a daily programme of activities to participate in, including sports, team games and a range of art and play based learning activities. Opportunities for IXL and booster sessions for maths, reading and writing tasks will also be provided (as required) for those who sign up.
You can register your child/ren for our October Half Term Holiday Camp by filling out this Google form or you can opt to collect a registration form from our school office.
We look forward to seeing pupils sign up for our October Half Term Holiday Camp. If you have any queries, please do not hesitate to contact the school office.
* Please note: for the October Half Term Holiday Camp to take place there needs to be a minimum of 25 pupils attending. We will confirm whether this will go ahead no later than 15th October.
October Half Term Holiday Camp:
When: Monday 25th October to Friday 29th October
Time: 09:00 – 16:00
Cost: £20/day per child. £15/day for siblings.
Bring:  A healthy packed lunch & a water bottle
Wear: Comfortable clothing suitable for the weather
2021 – 2022 term dates: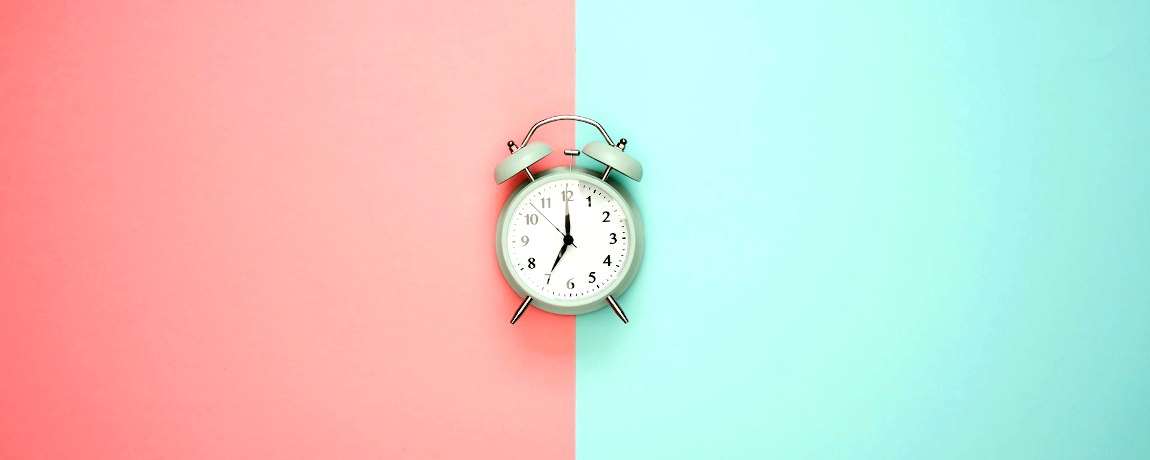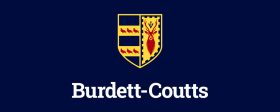 Please find here the agreed term dates set by our school's Governing Body for the upcoming academic year, starting September 2021.
Please read this document carefully to ensure that holidays are not booked during term time.
Kindly note that all pupils starting Nursery and Reception will have their start dates listed in their welcome brochures.
You can click on the image thumbnail to view the PDF (please note this will open in a new window) or you can click on the link below:
Harvest Service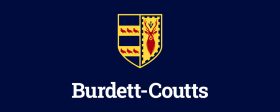 Thank you to everyone involved in realising a successful Harvest Service Celebration on Wednesday.
It was uplifting to have everyone singing a range of songs, with pupils participating alongside Reverend Graham in readings and creating a montage of the meaning of Harvest. As always, a huge thank you to Mr Carden for the wonderful music and organisation of the service!
Many thanks to our families for the very generous donations of non-perishable food items and toiletries. Your kindness is much appreciated and will go a long way in help those families who continue to be in need during these challenging times.
Message from St. Stephens Church:
All parents and pupils are warmly invited to attend a family Harvest Service on Sunday 10th October @ 10:00 at St Stephens Church.
Burdett-Coutts School Council 2021-2022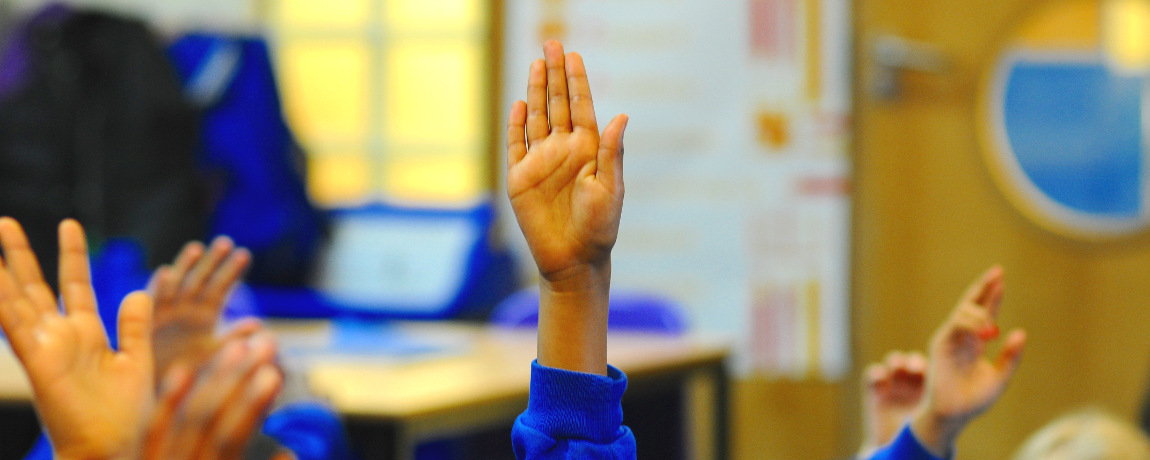 We are very excited to announce our School Council members for this year. Two class representatives have been elected from Years  1-6 and they will be supervised by Mrs Camplin.
Meetings will be held each week, with members leading a whole school assembly every three weeks to update and announce initiatives that they are leading on. Following the assemblies, this information will also be shared via the school newsletter.
They've held their first meeting this week and discussed the overarching theme for the year, "Looking after our Environment". They are full of enthusiastic ideas on how to improve our school, how to raise funds and how to ensure that all pupils feel listened to.
And finally, please keep your eyes peeled for their Christmas Card Project which will be coming home after the October half term!
School Council 2021-2022:
Year 1: Yaqub & Nuraa
Year 2: Connie & Safwan
Year 3: Indi & Renaud
Year 4: Ali & Sara
Year 5: Israa & Robel
Year 6: Nawal & Arpan
Bell Ringing!

We are very excited to announce that members of our Bell Ringing Club have been selected for the academic year 2021 – 2022.
Each Friday afternoon in church, they will be taught the art of campanology (Bell Ringing) by Mrs Stephanie Pattenden and Mr Derek Carden. Initially the children will be starting with hand bells in St Stephen's Church.
It is anticipated that they will be able to progress to trying out real bells in the Spring term. However, as the main bells in St. Stephens are too heavy, this is likely to take place in St Saviour's Church in St George's Square, Pimlico.
Bell Ringing Club 2021-2022:
Layah, Rania, Alfred, Aland, Harry & Aila
Westminster City School Online Masterclasses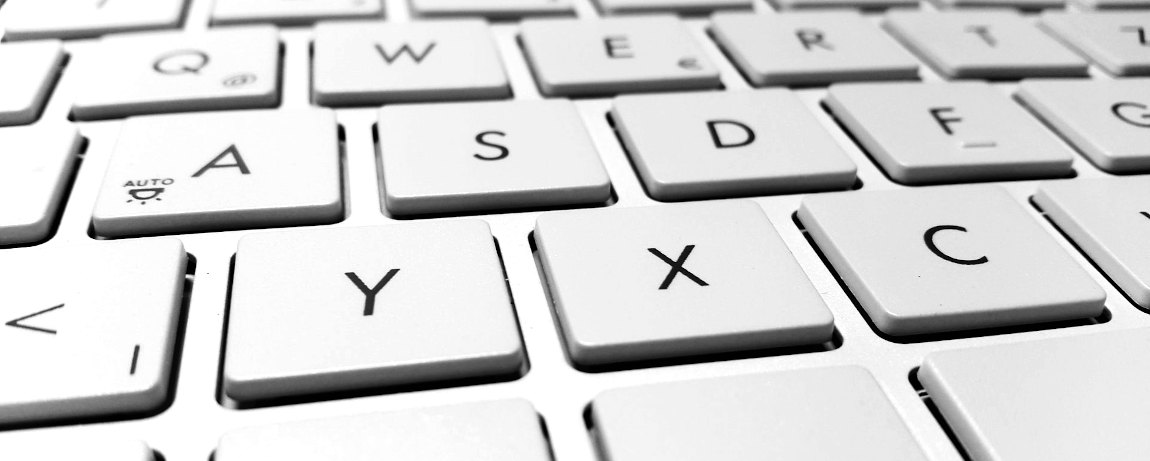 The Westminster City School Online Masterclasses have already started, with a number of Year 4 – 6 pupils joining last Saturday's Spanish Masterclass. This Saturday there will be a Science Masterclass at 10am and a Maths Masterclass at 4pm.
More fun online masterclasses will be taking place this October and further information and registration can be found at https://www.wcsch.com/1388/online-masterclasses
Westminster City School will also be hosting their last open day for parents/carers to find out about Year 7 entry in 2022 or 2023 on Thursday 14 October. This will be at their Palace Street site, from 5pm to enable prospective parents/carers to join in after work.
Please go to https://www.wcsch.com/535/open-days  to book a place for the final open day.
Water Bottles: Please bring a water bottle to school every day

We ask that all pupils continue to bring a water bottle to school each day.
This forms part of our post-COVID action plan, and is one of several steps we will continue to have in place. All of these steps have been established to help us mitigate against the spread of COVID-19 in the school, especially as we move through the autumn and winter seasons.
Kindly note that all water bottles must contain fresh still water only and that flavoured water is not allowed.
September 2022: Nursery & Reception places available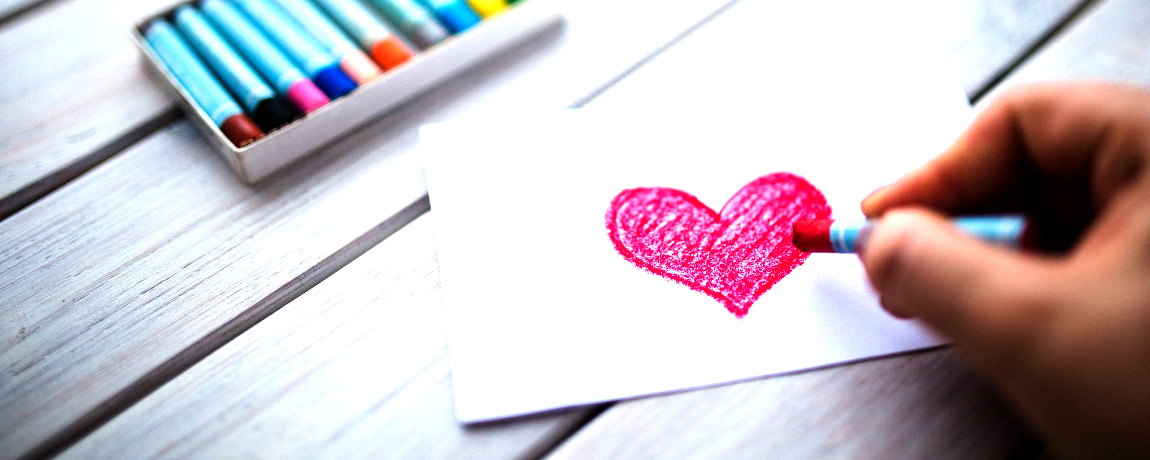 If you are looking for a Nursery or Reception place,  we have a few spaces still available for immediate start. We also are continuing to accept Nursery enrolments for January 2022 starts.
However these places are filling up quickly, so please contact us on 020 7828 6790 or email: office@burdettcoutts.co.uk to secure your place.
If you're looking for a Nursery or Reception place to start in September 2022, please join us for a 30-minute tour of our school's Early Years provision. These are conducted in line with current Covid-19 guidance to ensure everyone's safety and are available to prospective parents and carers.
You will have the chance to explore our Early Years provision, speak to key staff and ask any questions regarding admissions and your child starting with us at Burdett-Coutts.
Please contact us to register your place on one of our tours which take place every Thursday morning @ 09:30 – 10:30 during term time.
To book your tour place, please call 0207 828 6790
Funding Eligibility Letter for Pupil Premium, Early Years Funding & Free School Meals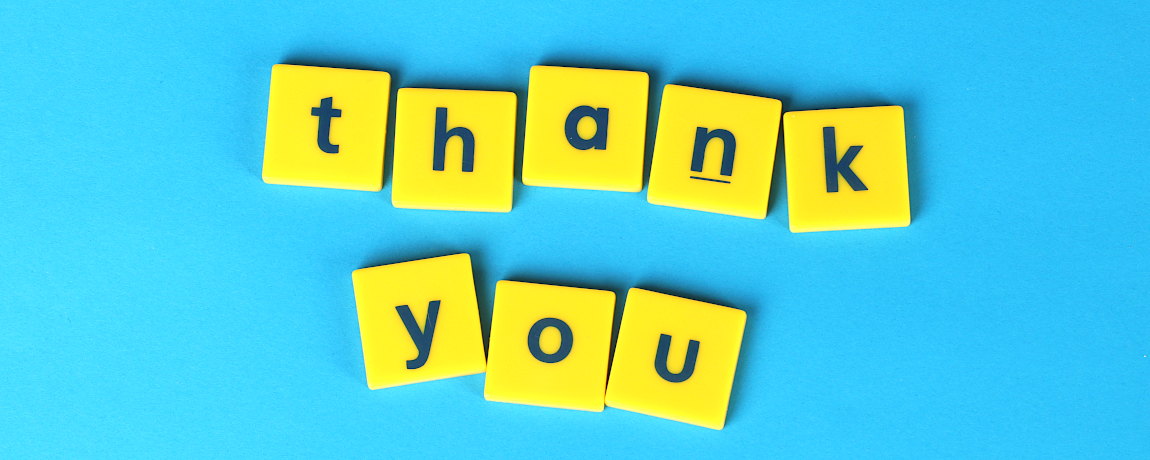 Due to changes in the eligibility criteria for Pupil Premium, Free School Meals and qualifying for 30 hours of funding for Nursery provision, many pupils currently enrolled at our school may now be entitled to one of these funding allocations.
We will be issuing letters to families who are currently not in receipt of the above, asking you to complete the registration for the identified funding option your child/ren maybe eligible for. Thank you so much in advance for your help in completing this.
This funding allows us to increase additional staffing hours to run booster groups, and an exciting range of extended day activities, that benefit our school and your child, and your cooperation is greatly appreciated at this difficult time.
If you should have any queries with regards to the letter sent to you, please contact Mrs Deary or the school office.
Nursery Class: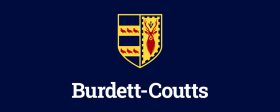 Welcome back to our existing nursery children and a very warm welcome to all our new nursery friends who have joined us over the past couple of weeks. It is so nice to have everybody settled in! We have been very busy familiarising ourselves with new routines and expectations for playing and learning in the many different areas we have in nursery. We have had lots of fun exploring in our lovely new classroom layout and have created lots of beautiful artwork to decorate our classroom. We can't wait for our families to visit at the end of this half term to be able share all the wonderful work and learning we have been doing!
Reception Class: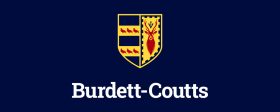 What a wonderful time we've had getting to know each other as we warmly welcome back our children, while extending a big welcome to our new families. We are super excited for the new year ahead and sharing lots of exciting learning with everyone.
Topic: This half term our topic will be 'All About Me'. We will be taking time to get to know each other, talk about our families, and learn about home lives, as well as discovering the similarities and differences between ourselves and others. We will be looking at our bodies and how they work, and using our senses to explore.
PE: Reception have PE on Friday morning, and children will need to come to school in their PE kit on this day. They do not need to bring a change of clothes as they will stay in their PE kit all day.
Contribution for activities: To enhance your child's learning opportunities in school, we purchase ingredients for cooking activities, making play dough and additional creative resources. We would like to request a voluntary contribution of £1 per week towards this and extremely grateful for anything you can give. We will keep you updated each term on the wonderful activities we do.
Please let us know if you have any concerns or questions.
On most days, you can catch us in the playground before or after school for a quick chat
If you require more time or privacy, we will be happy to arrange an appointment
Year 1 : Galileo Class
Year 1 have made a great start to the year and are quickly getting used to new routines and approaches to learning, as well as a whole new floor of the school. We have had a busy start to our term with more ahead of us, full of exciting activities and new challenges!
Here is a little taster of our learning this term:
English: Phonics and books including 'Funnybones', 'The Smile Shop', 'Anansi' and 'King Arthur & the Knights of the Round Table'
Maths: Number, calculations, shape and measure
Science: Animals and Humans, including developing scientific skills such as observations, using simple equipment, asking questions and collecting & recording data
Religious Education: Creation and The Christmas Story
Topic: London in the Stuart period (1603-1714) including finding out about the Gunpowder Plot, significant buildings including the Houses of Parliament, the Globe Theatre, and designing and making models
Art: Creating self-portraits
Computing: Coding and understanding Online Safety
Personal, Social & Health Education: Creating a class charter and developing well-being
PE is on Mondays with Miss Arnold and pupils must attend in PE kits with correct plimsolls or trainers. New kit is available to buy from the office.
Please bring Book Bags every day. Books are changed on Fridays and will include a list of high frequency words as well as topic specific vocabulary spellings to learn.
We are looking forward to supporting our learning with educational visits to the local area, museums & galleries. Consent letters will be sent home later in the term.
The children will also attend the weekly service at St Stephen's Church.
Year 2 : Snow Class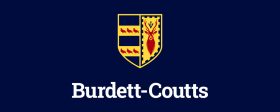 A very warm welcome back to everyone. 
Please find an overview of the Year 2 routines, together with useful information about what your children will be learning. 
Across the first half of the Autumn Term our topic studies will be based around the Great Fire of London.
We will be focusing on reading a range of texts around this historical period, and developing our understanding of writing which encourages us to entertain (the reader).
In Maths we will be consolidating and extending our knowledge of number and place value, with an additional focus on addition and subtraction.
In Science we will be looking at different uses of Everyday Materials and studying the work of Christopher Wren in Art, including his work linked to St Paul's Cathedral.
In RE we will focus on the teachings of Jesus, and exploring what it means to be Me In My World in our PSHE lessons.
We're really excited to be working in partnership with you, to make lasting learning memories in what promises to be a great year ahead.
If you have any questions about your child's learning, please book an appointment via the school office.
PE is every Friday and pupils must be in their full PE kit.
Book Bags must be brought every day. Books will be changed on Thursdays and Reading Records must be signed each week.
Homework will be online every Monday via Google Classroom. Homework plays a vital role in consolidating class work. Please encourage your child to complete their homework independently.
Year 3 : Newton Class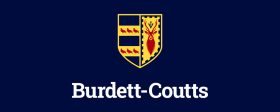 Hi, I'm Chloe Gardner and I will be the Year 3 class teacher this year. It has been a busy start to our term, and I have enjoyed getting to know the children in my class! We have some exciting topics to cover this term, which we have already begun investigating and researching. For History we are looking at the Stone Age to Iron Age period, this ties in nicely with our Science topic of Rocks and Fossils. If you feel you have expertise in any of these areas, please let me know. We are currently looking for dates for trips but I will let you know as soon as these are confirmed. Our PE day is Thursday, so please make sure that your child comes to school in their PE kit on those days.
Year 4 : Al-Khalili Class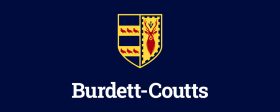 What an amazing start to our term in Year 4 – we are all looking forward to learning many new things this year.
The topics that we are covering in Autumn 1 term are:
Maths: Revisiting place value
English: Reading 'Hetty Feather' by Jacqueline Wilson and we will be writing to entertain.
Topic: Anglo Saxons
Science: States of matter – solids, liquids & gases
RE: Judaism
PSHCE: Being Me In My World
PE: This will be on Tuesday afternoons, so please ensure your child is wearing their full PE kit.
Please ensure that your child brings in their reading record book on Mondays, Wednesdays and Fridays
They will be tested on spellings and times tables on Friday – please practise these regularly
Children should also complete tasks set daily on IXL
Year 5 : Jemison Class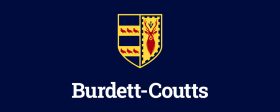 The wait is over, school is back and what fun learning we have already dived into this half term!
Our topic this half term is Antarctica, which is linked to the History and Geography curricula. We will be researching Ernest Shackleton and the Endurance expedition, including timelines of the key events and preparing for the voyage. We will also be looking at longitude, latitude and the climate in Antarctica and how global warming is affecting this.
In English, we will be reading 2 books linked to our topic as well as a range of diary entries and newspaper articles from the time. The first book is called 'Ice Trap' by Meredith Hooper, an Antarctic expert, and the second is 'Shackleton's Journey' by William Grill. We will explore different writing genres and reading skills through these texts.
In Maths, we will be learning about place value in numbers up to 1 million, as well as developing an understanding of addition and subtraction with increasingly large numbers. We will explore reasoning questions and varied fluency to consolidate our learning and challenge ourselves.
In Science, our topic is Living Things and we will be learning about life cycles of animals and reproduction in plants, including seed dispersal.
In RE, we are learning about Hindus and how they show commitment to their God. We will then link this to other religions that we are familiar with.
In Art, we will be studying penguins and making 3D papier-mache sculptures using newspaper and plastic bottles. First, we will draw, paint and sketch these creatures using a range of media to develop our observation skills.
Our library day is Wednesday, so please ensure your child has their book bag with them. They will get two books out, one to read in class (that remains at school) and one to go home, that will come back the following Wednesday.
Many thanks and we will share photos and information about our learning in the newsletter online each week!
PE is on Thursday and Reading Records are checked on Friday.
Please ensure that your child reads at home for at least 15-20 minutes 3 times a week and record their comments in their reading record book. Reading more than this will of course be beneficial.
Homework will be given out via Google Classroom each Friday and must be handed in by Wednesday or it may not be marked. Spelling tests will also take place every Friday.
Maths and Grammar homework will be set on IXL weekly and this should be completed online. This could be about upcoming topics or specific practice based on previous learning. As little as 10 minutes practice daily will have great impact on pupils' learning so please encourage this.
Year 6 :  Class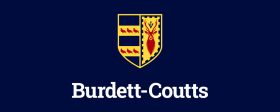 Welcome to Year 6 and although it's only been a few weeks, what an amazing start we have made to the term! The topics that we will be covering throughout the first half of the Autumn term are:
Maths: Revisiting place value
English & Guided Reading: We will be exploring a book called 'Private Peaceful' and writing to entertain
Topic: World War One
RE: What commitment means to you as an individual and relating this concept to Islam
Science: Evolution and inheritance
PSHE: Being Me in My World
PE will be on Wednesdays, so please come to school in full PE kit that day
Reading records should be handed in at least 3 times a week to be signed
Weekly spellings will be handed out on a Friday, to be returned the following Friday when they will have a spelling test
Tasks will be set for the children to practise on IXL daily for a recommend 20 minutes at home