School Newsletter : 25 March 2022
| Issue 19 | Spring 2 | Week 23 |
School Council Fundraising Project: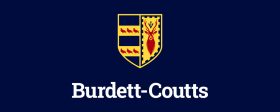 This year, School Council's overarching theme is Looking After Our Environment. We have been talking about ways of reusing, recycling and reducing waste. One of the main areas of concern globally is clothing and soft toys ending up in landfill but we can help!
If you, like us, have lots of unwanted and unworn clothes, shoes, bags and belts (adult and children's) and soft toys hanging around in your wardrobes and drawers, it's time for that spring clean!
We have teamed up with the organisation Bag2School so that we can bring into school all our unwanted items so that they can be collected by them to be re-loved by others around the globe.
You can find more information about the work Bag2School does here >
Our bag collection date is 9am on Wednesday 30th March. Bags must be brought in to school during drop off (between 7:45-9:00am) and NOT at pick up time.
Your child will bring home an information leaflet and a bin liner for your collections – please do not bring your filled bag into school until the morning of Wednesday 30th March as we cannot store these safely and securely.
Items that can be donated: clothing in good condition (adults' and children's), bags, shoes (in pairs), belts & soft toys.
Please do not include pieces of fabric, toys, games, household items or toiletries.
Please feel free to use your own additional bags or bin liners if you have more than one bag's worth, or ask at the school office for spare bin liners.
Finally, we will be running a competition for the class that brings in the most in donations (all bags are weighed after collection) so when you bring in your bags on 30th March, please look out for the designated class area in the playground to leave them. The winning class will win a brilliant prize, to be decided by School Council!
REMINDER: Our bag collection date is 9am on Wednesday 30th March – please ONLY bring your donations in to school on this morning.
Parents Evening : THANK YOU for a very successful evening!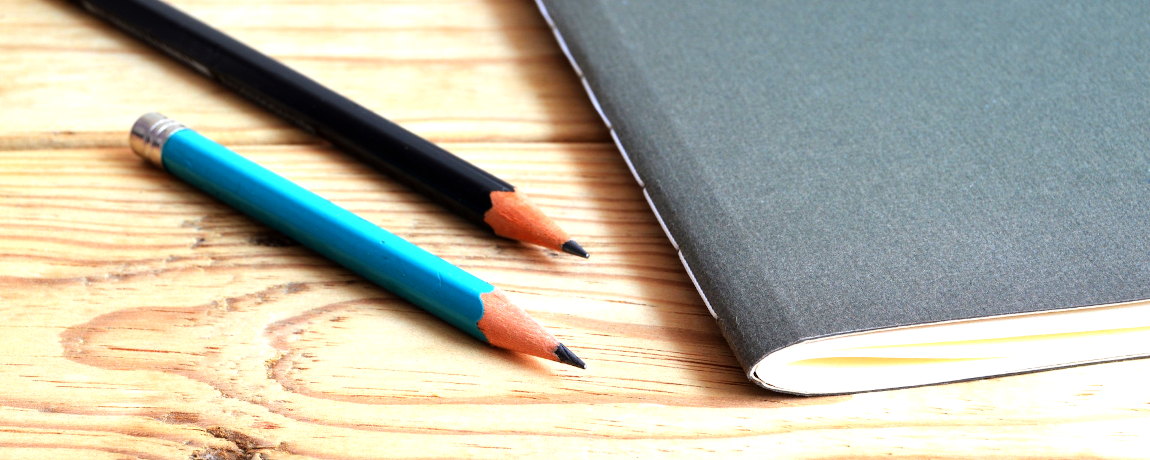 Thank you to all parents & carers for attending their child's parent-teacher meeting on Wednesday. It was wonderful to be able to welcome parents back into school (post COVID restrictions) and to have the chance for staff, parents and pupils to meet and talk about learning, pupils progress and events in school and our community.
We will be running another Parents' Evening towards the end of the summer term, for parents & carers of pupils in Nursery through to Year 5.
Extended School Day : Summer Term activities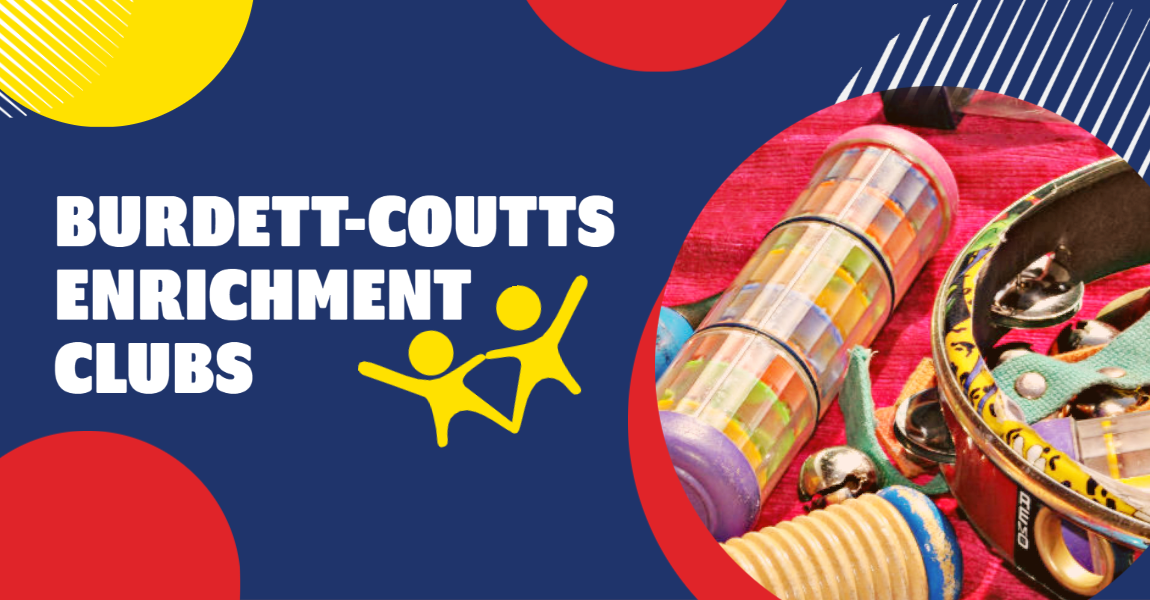 Pupils will be bringing home the Summer Term Enrichment Club activities timetable today. Please read through this with your child and select the activities that you would like them to do over the summer term.
As before, if your child has been selected to do a Booster or Intervention group, or they are in a school selected activity, they will already have those sessions blanked out.
Please note that all clubs will now be £2.00 per session and £3.00 per session for cooking club.
Kindly note that pupils who have already completed the cooking and baking clubs this year will not be able to sign up again in the summer term. This is to allow more pupils the chance to participate in this popular after-school club.
Due to popular demand also, Keyboard Club will now be offered over 2 afternoons – an afternoon each for Years 3 & 4 and another for Years 5 & 6.
STEM club will also be capping the numbers of attendees to 16 to allow for more hands-on investigations over the term.
Sign up times for the Extended Day Clubs is from 08:00 – 09:30 on Monday 28th & Tuesday 29th March in the ground floor hall.
You MUST BRING IN YOUR CHILD'S SLIP and the CORRECT MONEY when you're signing your child up
Mothering Sunday Celebrations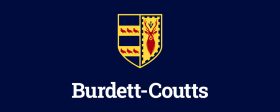 It was lovely to see so many mums and grannies come along to our school Mothers Day Service, that we held on Wednesday this week.
Congratulations to two of our Year 5 pupils: Arafa and Shanaz who performed their first piano pieces as part of the service.
We hope to have many more pupils who are part of our Piano and Keyboard clubs taking up the opportunity to play in Church alongside Mr Carden.
Prayers were read by Year 6 pupils: Nawal and Aila, with pupils in Nursery sharing some wonderful art work depicting their mums.
EYFS Afternoon Tea – What a lovely afternoon it was!
It was lovely that so many mums & grannies could join us for our Afternoon Tea Party in the EYFS today. It was a wonderfully yummy afternoon, where we celebrated how special you all are in our lives. Thank you for all for the love and care that you give to us all everyday.
Mothering Sunday Service at St. Stephens Church
Families are warmly invited to the Mothering Sunday Service, which will be held on Sunday 27th March at St. Stephens Church, starting at 09:00.
History Competition: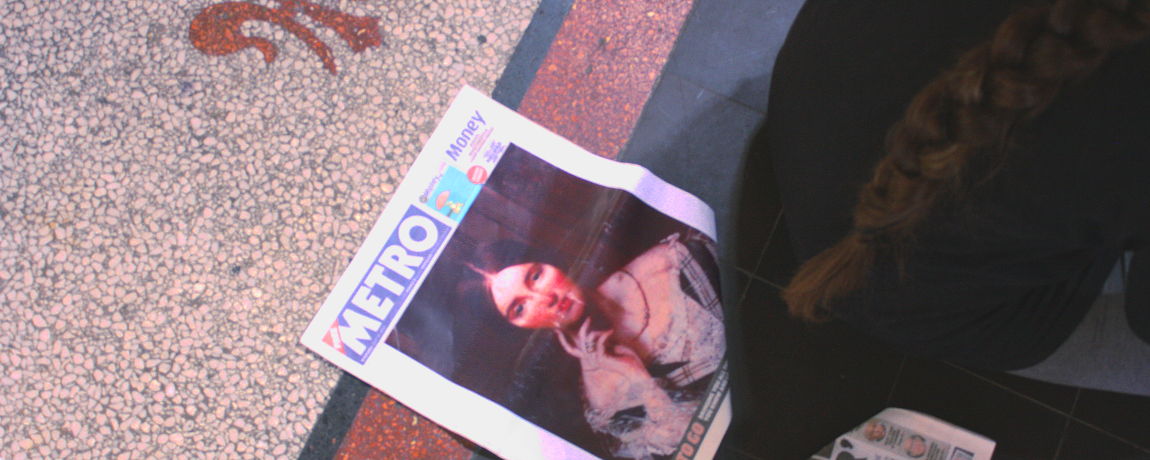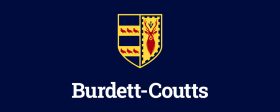 In celebration of the anniversary of our school's founder's birthday, we're welcoming entries to a very special history competition: Baroness Angela Burdett-Coutts – who was she?
Everyone can enter and the details of the competition are as follows:
EYFS: Create a picture or model of Baroness Angela Burdett-Coutts, or of our school. You can use paints, pens, pencils, collage, or junk model materials from your recycling box at home.
KS1: Create a poster about Baroness Angela Burdett-Coutts. You can use paper up to A3 size (that's twice the size of a normal piece of A4 paper). Add pictures to the writing on your poster.
KS2: Write a biography of Baroness Angela Burdett-Coutts. You can present your work as a non-fiction book with a contents page, facts about the life of our school's founder and filled with your own illustrations.
The deadline for all submissions is Tuesday 19th April (the first day of the Summer Term).
Please ensure your name and class is clearly marked on your work. Competition entries will be displayed in our school hall for classes to visit during the first week of term.
Good luck to all entrants – there will be fantastic prizes for each Key Stage winner!
Biscuit's Bytes!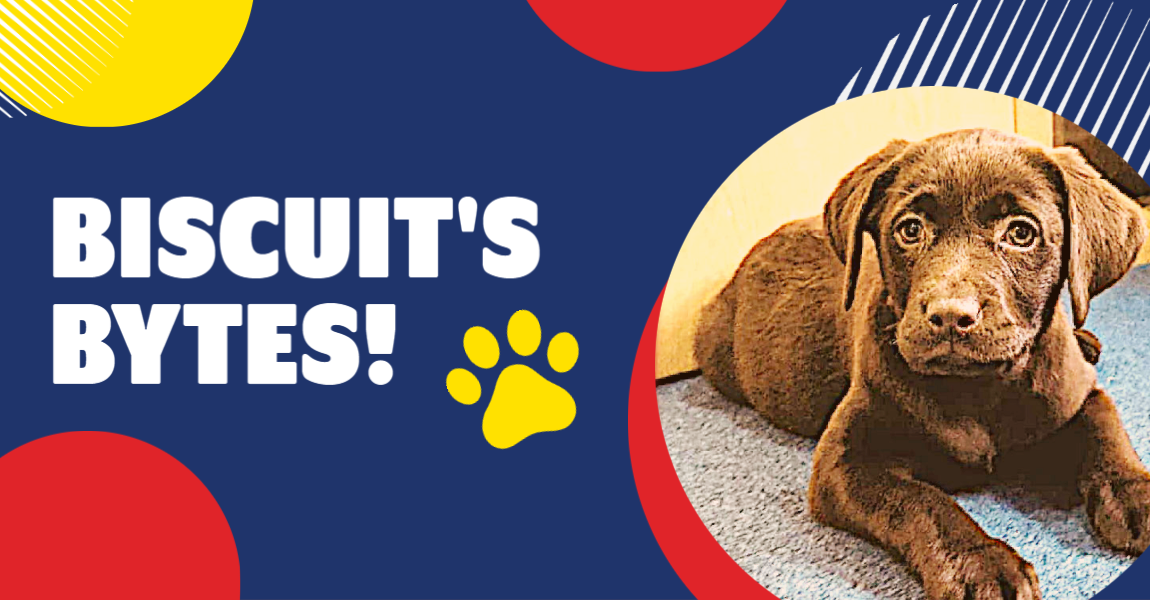 Woof!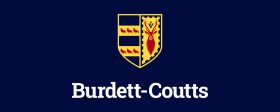 Hi everyone,
What a super busy week we have in school and hasn't the weather been amazing? No excuses really for not getting another walk in the evenings with the longer, warmer evenings. PS: "I love walkies" 🙂
The children had another outdoor picnic lunch this week, which they really enjoy and it's so nice to do something different. For some reason, I'm still not invited to these outdoor picnics – maybe one day?
On Wednesday I had a really long day and night, like all the teachers and staff who were also there for Parents' Evening.
It was very busy in the hall but I got to say 'Hi' to lots of people and was very happy to have so many extra 'pats'. As a dog, we can never get too many pets 🙂
All the children received their new school uniforms that day. I can't wait to seem them properly after the Easter holidays – they are going to look so smart! I also have a new uniform bandana which I'm looking forward to showing off in school after the Easter Break 🙂
Wishing everyone a wonderful weekend – please enjoy the lovely sunny weather. I hope you get to visit a park and run around cause that's definitely on my to-do list for this weekend!
New School Uniform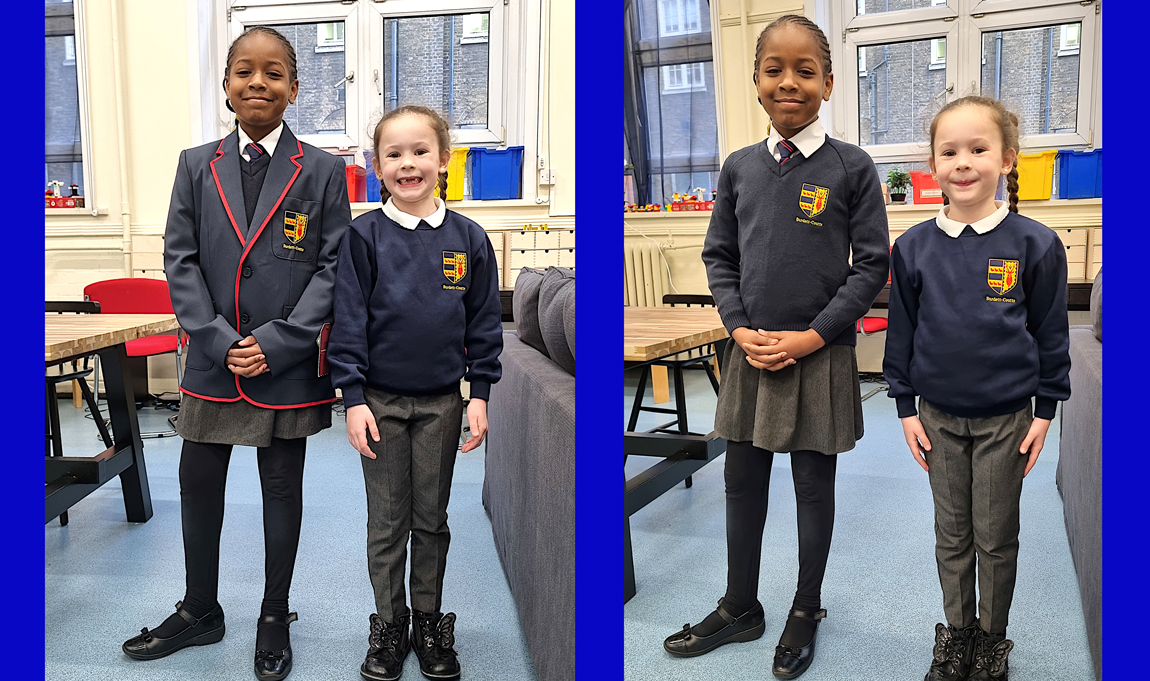 It was such a pleasure handing out the new school uniform during Parents Evening on Wednesday, to parents and pupils.  Thank you for all the wonderful comments and feedback on the new uniform, and we are so happy that the changes have been so enthusiastically received.
REMINDER: Our new school uniform is not to be worn until after the Easter Holiday.
A huge THANK YOU must go to our school's Trustees, who have generously provided all pupils with either a new school sweatshirt or jumper, and a tie. For Year 6 only, they are have also provided a blazer for each pupil.
A  further letter will be sent home early next week with prices and ordering information.   All uniform sold by the school, will be available to order online and will be delivered to your home.
Pupils can continue to use their current school sweatshirts for PE lessons, and will only need to buy new PE kit when they outgrow the current one they have.
However, please ensure that any purchases between now and Easter are in line with the new uniform requirements. The uniform for each Key Stage are listed below and all pupils will need to be wearing the new school uniform after the Easter Holidays.
Any old school uniform that is in good condition (sweatshirts, polo shirts) can be returned to the school (washed and clean), as we will be donating this, as we have done so already with unsold stock we had in school, to help with the refuge crisis as a result of the war in Ukraine.
EYFS & KS1: Autumn/Winter
Boys
Dark grey trousers
White polo shirt (with school logo)
Navy sweatshirt (with school logo)
Girls
Dark grey skirt & tights (not leggings), or white socks
Dark grey trousers
White polo shirt (with school logo)
Navy sweatshirt (with school logo)
EYFS & KS1: Spring/Summer
Boys
Dark grey trousers or shorts
White polo shirt (with school logo)
Navy sweatshirt (with school logo)
Girls
Dark grey skirt & tights (not leggings), or white socks
Dark grey trousers or skort
White polo shirt & navy sweatshirt (with school logo)
Dark blue & white gingham dress (& white socks)
KS2 (Yrs 3 – 6): Autumn/Winter
Only Year 6 pupils will be required to wear the blazer
Boys
Dark grey trousers
White long-sleeved shirt
Navy jumper (with school logo)
Tie
Girls
Dark grey skirt & tights (not leggings), or white socks
Dark grey trousers
White long-sleeved shirt
Navy jumper (with school logo)
Tie
KS2 (Yrs 3 – 6): Spring/Summer
Only Year 6 pupils will be required to wear the blazer
Boys
Dark grey trousers or shorts
White short-sleeved shirt
Navy jumper (with school logo)
Tie
Girls
Dark grey skirt & tights (not leggings), or white socks
Dark grey trousers or skort
White short-sleeved shirt, navy jumper (with school logo) & tie
Dark blue & white gingham dress (& white socks)
PE Kit:
For all pupils the PE kit will consist of:
Blue t-shirt (with school logo)
Navy sweatshirt (with school logo)*
Blue shorts, leggings or tracksuit bottoms (no logos or brand markings)
Trainers (or plimsolls for EYFS & Year 1)
*Pupils can use their current school sweatshirt for PE lessons until they have outgrown it.  This will ensure that we are making full use of the old uniform, before having to buy a new one.
School Shoes:
All pupils must wear black school shoes (NOT trainers or boots), and they must have no markings, coloured laces etc.
Trainers can only be worn on PE days.
On wet days, pupils can wear their wellies to school, but must bring their school shoes with them to change into once they are at school.
Events for the Spring term: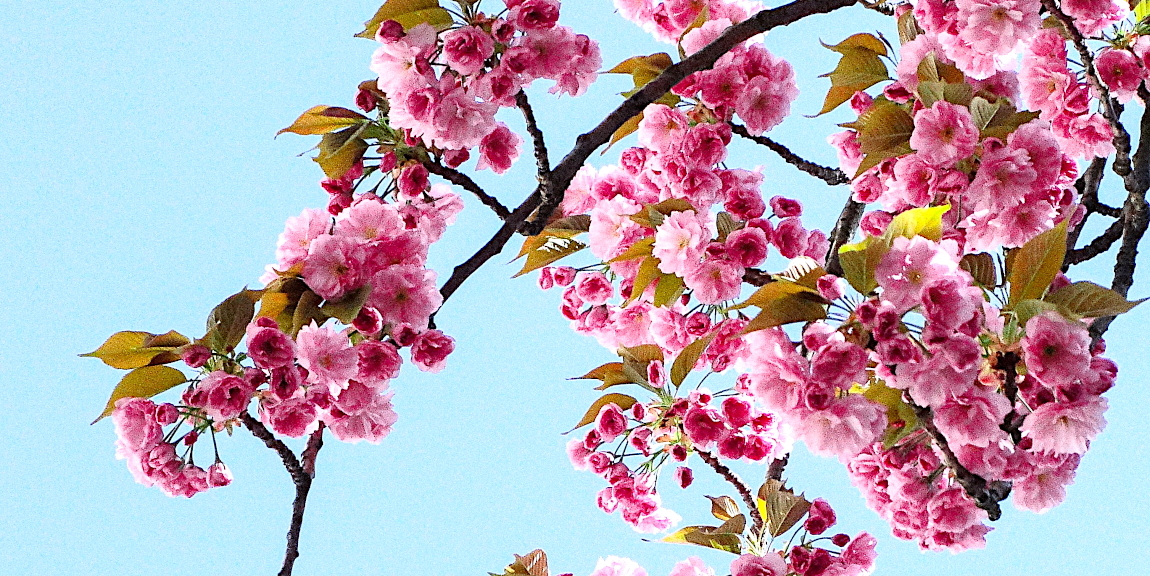 March:
Friday 25th: Last day for Extended School Day Clubs and Boosters
Wednesday 30th @ 09:30 – 10:30 | St. Stephens Church: Easter Service – all families welcome
Wednesday 30th @ 18:00: Last day for After School Club (new clubs will begin after the Easter holidays)
Thursday 31st @ 09:30 – 10:30 | School Hall: Year 3 performance of 'Roll Back the Stone' – all families welcome.
Thursday 31st @ 13:30: Last day of term – early finish
Events for the Summer term: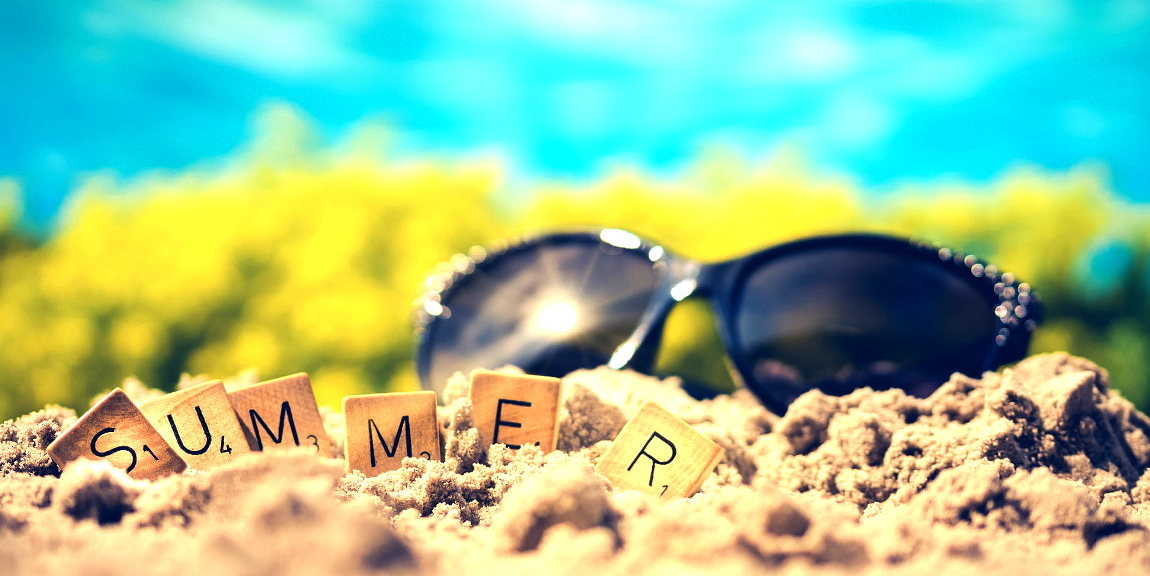 April:
Tuesday 19th April: Summer Term begins
Thursday 28th April: Year 6 completing the Gibraltar Challenge – an event delivered by the Royal Marines at the Wandsworth Barracks. Pupils must be at school by 07:15, to leave at 07:30 sharp and then returning at 17:00.
Thursday 21st April: Angela Burdett-Coutts Day
Friday 29th April: INSET Day – school closed
May:
Monday 2nd: May Bank Holiday – school closed
Monday 9th – 13th: Y6 SATS week (Good Luck Year 6!)
Wednesday 18th – 25th: KS1 SATS completed
Friday 27th: Queen's Jubilee Lunch & School Celebration Day
Monday 30th May – Friday 3rd June: May Half Term holidays
June:
Friday 17th: MIND Coffee Morning & Parent Workshop
July:
Friday 1st: INSET Day – no school for pupils
Friday 22nd: School finishes at 13:30 for the Summer holidays
September 2022: Nursery & Reception places available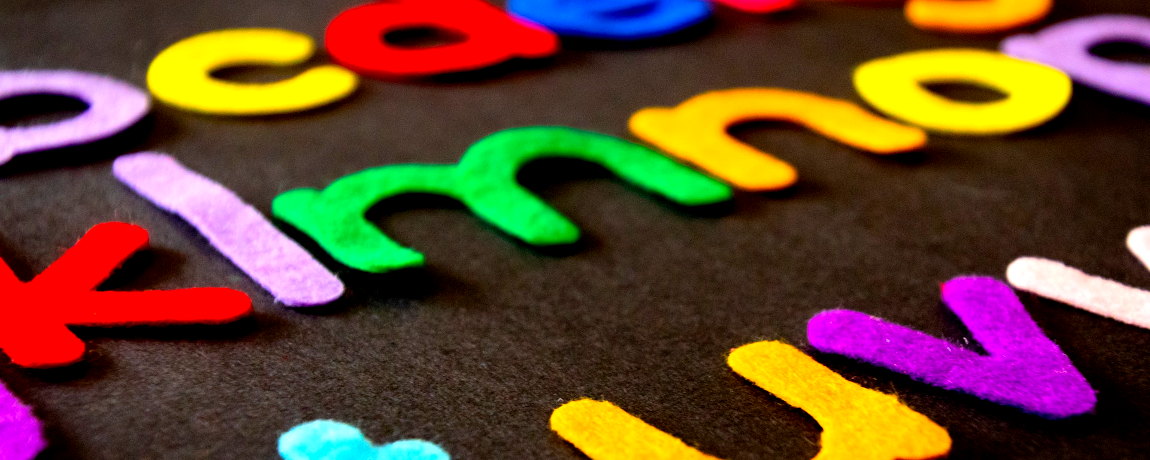 If you are looking for a Nursery or Reception place, we have a few spaces still available. We have two part-time afternoon  nursery places (12:30 – 15:30) left for immediate start and we have 5 Reception places left for September 2022.
These are filling up quickly, so to secure your place, please contact us on 020 7828 6790 or email: office@burdettcoutts.co.uk.
Please also join us for a 30-minute tour of our Early Years provision. You will have the chance to explore our Early Years setting, speak to key staff and ask any questions regarding admissions and your child starting with us at Burdett-Coutts.
Please contact us to register your place on one of our tours which take place every Thursday morning @ 09:30 – 10:30 during term time.
To book your tour place, please call 0207 828 6790
Please bring a water bottle to school every day

We ask that all pupils continue to bring a water bottle to school each day.
This forms part of our post-COVID action plan, and is one of several steps we will continue to have in place. All of these steps have been established to help us mitigate against the spread of COVID-19 in the school, especially as we move through the autumn and winter seasons.
Kindly note that all water bottles must contain fresh still water only and that flavoured water is not allowed.
Funding eligibility letter for Pupil Premium, Early Years Funding & Free School Meals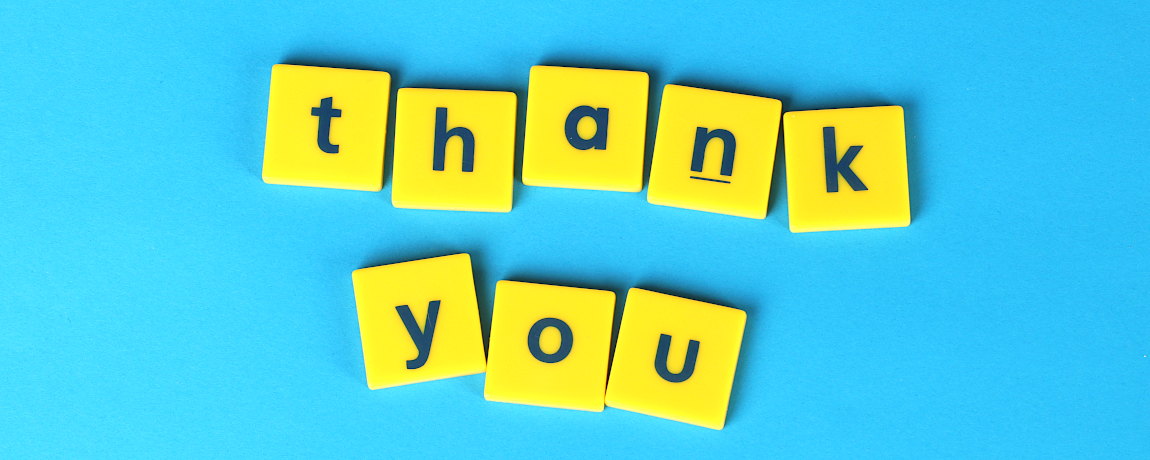 Due to changes in the eligibility criteria for Pupil Premium, Free School Meals and qualifying for 30 hours of funding for Nursery provision, many pupils currently enrolled at our school may now be entitled to one of these funding allocations.
We will be issuing letters to families who are currently not in receipt of the above, asking you to complete the registration for the identified funding option your child/ren maybe eligible for. Thank you so much in advance for your help in completing this.
This funding allows us to increase additional staffing hours to run booster groups, and an exciting range of extended day activities, that benefit our school and your child, and your cooperation is greatly appreciated at this difficult time.
If you should have any queries with regards to the letter sent to you, please contact Mrs Deary or the school office.
2021 – 2022 term dates: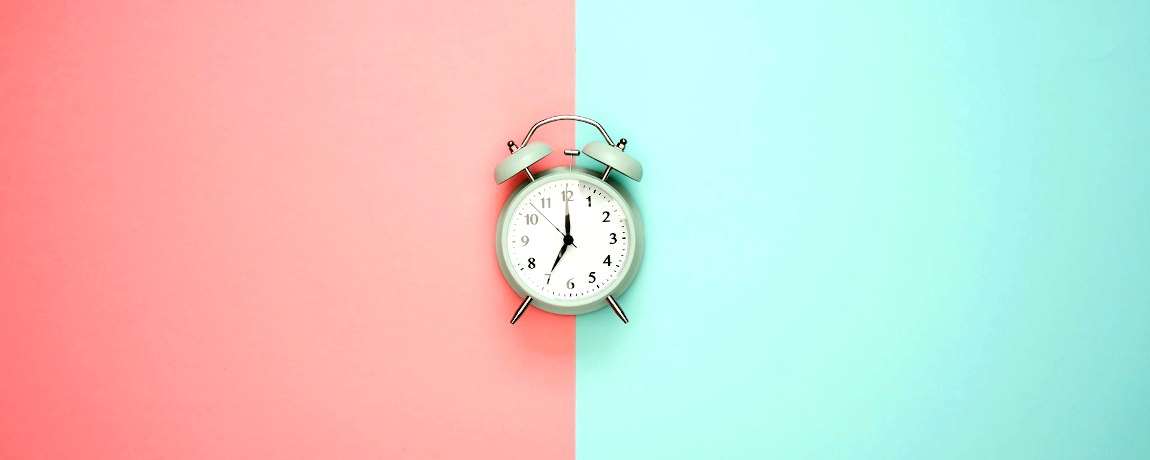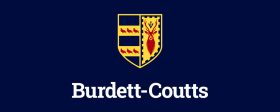 Please find here the agreed term dates set by our school's Governing Body for the upcoming academic year, starting September 2021.
Please read this document carefully to ensure that holidays are not booked during term time.
You can click on the image thumbnail to view the PDF (please note this will open in a new window) or you can click on the link below:
Nursery: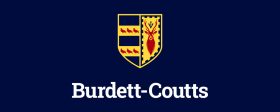 Nursery have been enjoying the spring weather this week! We've been spending lots of time outside, getting our bodies moving and building on our gross motor muscles, using the bikes and climbing equipment in the KS1 playground as well as in our own playground.
Reception: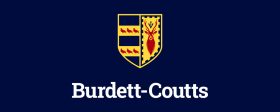 This week we have been observing the life cycle of butterflies, as part of our topic this half term. We were thrilled when the caterpillars finally turned into cocoons and have been studying them closely each day as we wait for them to emerge as beautiful butterflies. This has been sparking lots of ideas for our writing and doing observational drawings.
Year 1: Galileo Class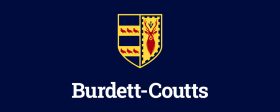 In Year 1 we celebrated World Poetry Day on Monday, by reading a variety of Spring poems and creating our own shape poems about daffodils, chocolate bunnies, chicks or lambs. We had great fun thinking of a range of descriptive words with our partners and reading aloud our finished poems. We look forward to enjoying more poetry in Year 1 later this term.
Year 2: Snow Class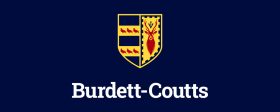 In Year 2 this week, we have been taking on the role of Geographers! We have studied different places and the relationships between people and their environments, to make sense of the world and our place in it. This term we travelled to Kenya and as Geographers, we explored the main human and physical features of the country. We learnt about the key geographical features of Kenya including Kenyan wildlife, landscapes and culture. We then compared and contrasted Kenya to England using atlases, maps, photos and digital tools such as Google Earth.
Year 3: Newton Class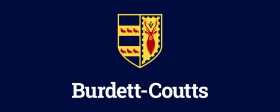 In English this week, we have been reading The Lion and The Unicorn by Shirley Hughes. It is about a boy called Lenny who was evacuated during World War 2. We learnt that during the war, children were sent away to the countryside as London was under siege from the Germans. We wrote diary entries from Lenny's point of view. We had to think about how he felt being sent away and leaving his family and his home. We had to include emotive language and reflection too.
Year 4: Al-Khalili Class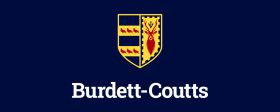 During our Guided Reading lessons this week, we have been reading and reciting more poetry. Our focus has been, Lewis Carroll's life & literature. We learnt that he was, and is, one of the world's most famous authors. He was a prolific writer who created Alice's Adventures in Wonderland and Alice Through The Looking Glass. He also created some fantasy poetry and we decided to learn and perform Jabberwocky; a narrative poem about the slaying of a mythical creature. We worked in pairs or small groups to learn the poem and took turns to perform it. Ask us to recite it to you!
Year 5: Jemison Class
This week we have been making the most of the lovely sunny weather and so have been in the school garden. There are 5 raised beds – one has already got flowers in it, so we weeded, turned over and planted seeds in the others. We planted lettuce, rocket, coriander, basil and spring onions in the salad bed. Another group planted carrots and courgettes in a different bed, while we planted a bed of beans and peas. Finally, we planted a bed of nasturtiums and antirrhinums to attract the insects. Miss Mattey also started clearing leaves and weeds from the pond to try to attract the frogs back. In class we are really pleased to have our first cocoon and we can't wait to see the butterfly that emerges. We also have 2 new members of the class – goldfish! They don't have names yet, but we will be having a vote to decide this week! Spring has indeed sprung in Year 5!
Year 6: Curie Class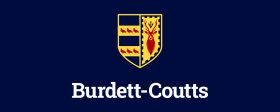 This week in Religious Education, we have been thinking about what the term 'persecution' means, and applying this to periods throughout history, e.g The Holocaust, when Jewish people were persecuted because of their religion and appearance. We then read about the Conversion of Saul in the Bible, Acts 9:1-19, and thought about what made him change and become a disciple of Jesus. We also related this story to the concept of forgiveness in modern day society and discussed whether people who are sentenced to the death penalty deserve to be forgiven just like Saul.