Ascension Day 2017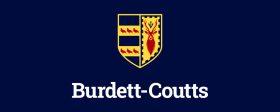 Truly, truly, I say to you, he who believes in Me, the works that I do, he will do also; and greater works than these he will do; because I go to the Father. "

John 14: 12
Ascension Day, also known as The Feast of the Ascension, is one of the universally celebrated feast days of Christian Churches as well as one of the important Christian festivals observed worldwide. Traditionally celebrated on a Thursday, this day marks the last appearance of Lord Jesus Christ to his followers exactly 40 days after His resurrection at Easter.
At Burdett-Coutts school, we commemorated this most holy of Christian festivals with a special whole school assembly held on the school's roof! Every pupil, from nursery right up to Year 6, gathered together on the roof, along with school staff, senior leaders and governors. As it has been year on year, the weather was absolutely glorious with the sun shining high in the bright blue sky – perfect weather for such a special day!

The assembly was part of our special Ascension Day collective worship led by The Rev. Graham Buckle who explained to everyone why today was such a special day. Then following readings, the entire school joined the Year 6 choir in singing specially chosen hymns, accompanied by Mr Carden who played the keyboards with his usual aplomb and joy.
Representatives from every class then gathered together with their balloons and at Graham's signal, they were released into the sky to commemorate our Lord Jesus Christ's ascent into heaven. It was such a moving and amazing sight to behold. Graham blessed everyone and this was followed by Year 6 dancers leading everyone in dancing to Lord I Lift Your Name On High.
Thank you to Graham for leading the assembly, to Mrs Dyer and staff for organising the balloons and all the pupils, to the Year 6 choir for their amazing singing and Mr Carden for organising the music.