UPDATE: Black History Month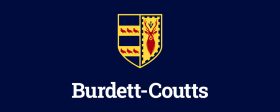 As we celebrate Black History Month we not only look back with enormous gratitude to the African-Caribbean community for their immense contribution to Britain, we can also look forward with great confidence about the future of our country.  "

David Cameron, Prime Minister
Black History Month has been celebrated across the UK every October since 1987 and aims to promote knowledge of black history, culture and heritage, disseminate information on positive black contributions to British society and heighten the confidence and awareness of black people in relation to their cultural heritage.
At Burdett-Coutts, our pupils will celebrate Black History Month by participating in a range of art, music and drama workshops to extend their knowledge and understanding of Black History.
On the 1st and the 6th of October 2015, we welcomed The Education Group to our school and the children were able to participate in mask making and drumming workshops to deepen their understanding and appreciation of African arts, culture and heritage.
Madge, our school cook, also prepared a Caribbean inspired school lunch on the 1st of October to link our culinary experience to this important month and every member of staff had lunch with the children on this day.
 Useful Links: