Burdett-Coutts Bell Ringing Club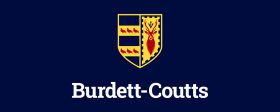 I heard the church bells hollowing out the sky; Deep beyond deep, like never-ending stars. "

John Betjeman
Bell ringing is deeply rooted in British culture and bells have been used in churches from as early as 400AD to call people to worship. The study of bells is called campanology and the sounds of bells ringing have marked many momentous occasions in our history, whether in celebration or in mourning.
At Burdett-Coutts, we have been fortunate to have the support of the bell ringers from St Stephen Church in helping to set up our Bell Ringing club. Under the guidance of Mrs Pattenden, a group of volunteers have been teaching Year Six children how to ring the bells.
Now that they will shortly be leaving us, a special coffee morning was held for Year 5 children and their parents to explain what bell ringing was all about. Led by Anna-Natasha, Louise, Lily, & Charlotte, they talked about the techniques and methods that they had learned and showed film clips that they had taken themselves.
They explained that they usually leave school early on Friday, accompanied by Mr Carden, to walk over to St Saviour's Church near Pimlico Academy to practice ringing the bells there. Sessions always start with some biscuits and squash before a one-hour lesson, after which the children head back to school at 4.45pm.
After the film, Year 5 children were able to ask some questions of the volunteers and also see a clip of ringing the bells in St Paul's Cathedral. The volunteers then shared their experiences of bell ringing and why they enjoyed it so much. There followed a very enjoyable and impressive display of hand bell ringing by the Year 6 children, some volunteers and Mr Carden!
Thank you to Mr Carden, Mrs Pattenden and the volunteers and Mrs Dyer for a very entertaining and informative coffee morning!