Burdett-Coutts Sports Day 2016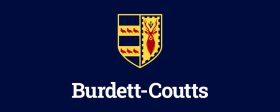 Just play. Have fun. Enjoy the game.

Michael Jordan
The annual Burdett-Coutts School Sports Day was held on Wednesday the 13th of July 2016 in nearby Vincent Square. From 9.15am, children from EYFS and KS1 showed off their sporting talents to parents and carers who came in droves to support their teams. From 1.30pm, it was the turn of KS2 to strive for sporting excellence in competition for as many points as possible for their houses.

In spite of the threat of rain, everyone came out to cheer on the members of Livingstone, Raleigh, Cooke and Shackleton Houses and eventually the weather brightened up. Every single participant gave it their all and performed amazingly.
Thank you to all the parents, carers and governors who came to show their support and also to all the teachers involved. Thank you also to our outgoing Year 6 pupils for helping out on the day!