UPDATE: Burdett-Coutts Summer Fair 2016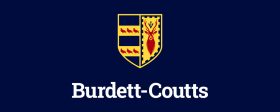 Nobody can do everything, but everyone can do something."

Author Unknown
Held on the 9th of July 2016, this year's Burdett-Coutts Summer Fair was an enormous success and a truly memorable day for the entire school community. From 12-3pm, our playground and ground floor hall was transformed into a fun-filled summer market fair with games and stalls everywhere!
The event was well attended by children, parents, staff, and governors and the funds raised by the Friends of Burdett-Coutts (our parent & staff association), raised much valued funds towards enhancing our playground provision.
The day started warm and full of activity and as more and more people came through the gates, the weather stayed bright and sunny throughout the day. The K2K Star dancers opened the fair with an amazing performance and everyone was able to enjoy the festive atmosphere, accompanied by great music. There then followed a series of songs from our Year 6 and 5 choir.
With a bouncy castle and a merry-ground, as well as a candy-floss station, a strongman striker and games galore, there was plenty to entertain everyone. There were also the attractions of the children and adult tombolas, face-painting, henna tattoos and stalls selling plants, bric-a-brac and books.
Our Ground Floor Hall was stocked full of yummy food, cakes and drinks for everyone to enjoy plus a bar for the adults, a Starbucks shaken iced tea kiosk, a BBQ and even an ice-cream stall! At the end of a truly wonderful day and to everyone's excitement, our Headteacher, Mrs Dyer called out the winners of the raffle. Congratulations to all the winners!
As always, parental support as well as contributions and help from local community, staff and governors were vital towards making the event a success. Thank you to all the parents who contributed items and donated food and also to those who volunteered their time on the day. Thank you too to all the staff who volunteered to man the stalls and to the organising team who worked really hard together in the run up to the big day.
An especially huge thank you to St Stephen's church, Brian Traylen (Bouncy Castle Company), Starbucks Victoria Street and Sainsburys Rochester Row who donated additional items, food and money to the school. And the biggest thank you has to go to our Summer Fair Coordinator, Ms Caroline Hall, who did a fantastic job from beginning to end!
We are so grateful for everyone's combined efforts! Together we made a difference and raised an amazing £2291.73 in 3 hours!