Burdett-Coutts Summer Fair 2018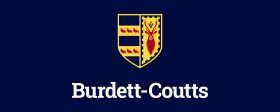 As you grow older, you will discover that you have two hands — one for helping yourself, the other for helping others."

Audrey Hepburn
Once more, the 2018 Burdett-Coutts Summer Fair was an enormous success and a truly memorable day for the entire school community. On the
23rd of June, from 12-3pm
, our playground and ground floor hall was transformed into a
fun-filled summer market fair with games and stalls
everywhere!
As always, the event was well attended by children, parents, staff, governors and members of the community. It was a scorcher of a day, full of activity and events. As more and more people came through the gates, the weather stayed bright and sunny throughout the day. The fair was officially opened by the K2K Star dancers with an amazing performance and kickstarted the day's festive atmosphere, accompanied by great music from DJ Martin.
With a bouncy castle, stalls and games galore, there was plenty to entertain everyone including the surprise addition of a DINOSAUR, which thrilled the younger children no end. There were also face-painting, henna tattoos as well as stalls selling plants, bric-a-brac and books.

Our Ground Floor Hall was stocked full of yummy food, cakes and drinks for everyone to enjoy plus a bar for the adults, a Starbucks shaken iced tea kiosk and a BBQ. At the end of a truly wonderful day and to everyone's excitement, our Headteacher, Mrs Dyer called out the winners of the raffle. Congratulations to all the winners!
A huge thank you to all the parents, staff, children, helpers and people in our community who worked tirelessly to make it happen. Together, everyone pitched in ahead of and on the day of the fair to meet regularly in organisation, post letters, hand out leaflets, set up on the day, erect tents, move tables, prepare food, tidy up, run a stall, buy food and drink, donate items, wash up, sing, dance and even play music!
With your contribution, the Friends of Burdett-Coutts, (our parent & staff association) were able to raise much valued funds for the school with the money raised going towards enhancing our playground provision. In just 3 short hours, we raised an amazing £2,248.19!
Thank you to Clear Vision, The London Eye, Mrs Fiona Burdett-Coutts, Starbucks and Sainsburys for their generous donations to the school fair. A special mention must also go to the Friends Committee who planned the fair to ensure that things ran smoothly: Sandra Brightwell, Nadine De Keyser, Caroline Hall, Rachida El Mamoun, Alison Seedat and Ying Timothy.
We are so grateful for everyone's combined efforts!