WaterAid Pupil Pipeline Challenge 2015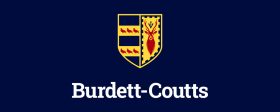 Water is the driving force of all nature."

Leonardo da Vinci
WaterAid is a dynamic UK charity that brings the global water crises to life for us and our families. Million of children in Africa have no access to clean, safe water and some, like the children at Ras ZeSilas school in Ethiopia share one tap between 2500 pupils. By raising awareness, we are encouraging everyone in this country to value the limitless clean water we have and not to waste it; to think about using water and other natural resources carefully to help the future of our planet.
The Pupil Pipeline is a fun and educational fundraising activity taking place at schools across the UK to inspire schoolchildren to get clean water to millions of children in the developing world. All our students will be taking part in this as part of our 'Health Week' from 18th – 22nd of May.
The children will be asked to form the longest human 'pipeline' that they can, around the school playground. They will then attempt to pass several buckets of water from one end of the line to the other, without spilling a single drop. There will also be a special assembly with a presentation from a guest speaker who will explain the work that WaterAid do.
If you would like to find out more or make a donation, please click on the links below.
 Useful Links: