Eid Mubarak from Jeffers Class!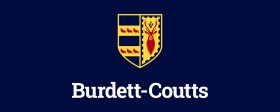 We may have different religions, different languages, different coloured skin, but we all belong to one human race.."

Kofi Annan
Eid al-Fitr
is an important religious holiday celebrated by Muslims worldwide to mark the end of Ramadan, the Islamic holy month of fasting. The Arabic name Eid al-Fitr translates to 'festival of the breaking of the fast' in English. The timing of Eid al-Fitr is based on the Islamic lunar calendar and when the new moon appears, members of the Islamic community will have
colourful celebrations, throwing food festivals, performing music and spending time with friends and family
.
This year, Eid al-Fitr was celebrated on the 26th of June 2017. At Burdett-Coutts, on the 28th of June, Jeffers Class (Reception) held a special Eid celebration for pupils, staff and parents. It was a day of fun learning and sharing with plenty of food, arts & craft and activities to entertain everyone. There was also some delicious home cooked dishes which were brought in by parents and staff for everyone to enjoy.

We'd like to thank everyone for their contributions and hope all that were celebrating had a fantastic day! A especially huge thank you to Miss Roberts, Ms Zorah and Ms Gloria for their help with all the organisation and to the Rev. G. Buckle for attending. Eid Mubarak!