Farewell Year 6 2018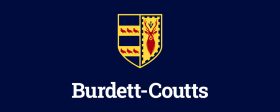 For last year's words belong to last year's language
And next year's words await another voice
And to make an end is to make a beginning."
At the end of each academic year, we say
goodbye to our Year 6 leavers
as they transfer over to their chosen secondary schools across Westminster and beyond. As always, this is a time of mixed emotions for everyone – pupils, staff and parents and carers – but through a series of specially organised and utterly memorable events, we have had ample opportunity to say our fond farewells.
The annual School Leavers' Service at St Margaret's Church, Westminster Abbey organised by the St. Margaret's Deanery on the 28th of June saw our Year 6 children join 10 neighbouring schools in celebrating our schools' rich diversity. As they gathered to mark the end of primary school, they were also preparing for the adventure of starting secondary school in September through a series of poignant readings, hymns and prayers.
This was followed by two unforgettable performances of Troy Story on the 10th of July by the Year 6 children.

At each packed out performance in the 1st Floor Hall, the children danced, sang, and entertained the audience with a riotous romp through Ancient Greece, as Achilles leads a vast army of Spartans to conquer Troy and rescue Helen from the wicked clutches of her kidnappers.
The audience of parents, carers & families, staff and governors were treated to an epic performance with exquisite singing, fantastic staging and incomparable acting with moments of comedy and hilarity. Filled with memorable characters, witty dialogue and catchy songs, the production was unforgettable and showcased the children's many talents.
Well done to all the children – YOU WERE AMAZING. And a huge thank you to everyone involved: Mrs Dyer, Mrs McMullan, Miss Mattey (props), Miss Polly (costumes & makeup), Mr Pete (staging) and of course the incomparable Mr Carden (music).
The final event to say farewell to Year 6 was the Leavers Service held at St Stephens Church on the 18th of July. Distinguished guests included guest speaker Mr Asif Sadiq MBE and the Lord Mayor of Westminster, Councillor Lindsey Hall who presented every child with a commemorative gift bag containing a book, a t-shirt with all the leavers names and a class year book.
There wasn't a dry eye in the church as The Rev. G. Buckle and Mrs Dyer led the audience, made up of parents, carers, all staff and children and governors, through a poignant service of specially selected readings, poems, songs and prayers.
We shall miss you Year 6 leavers – good luck with everything as you continue on the next step of your educational journey.