Harvest Blessings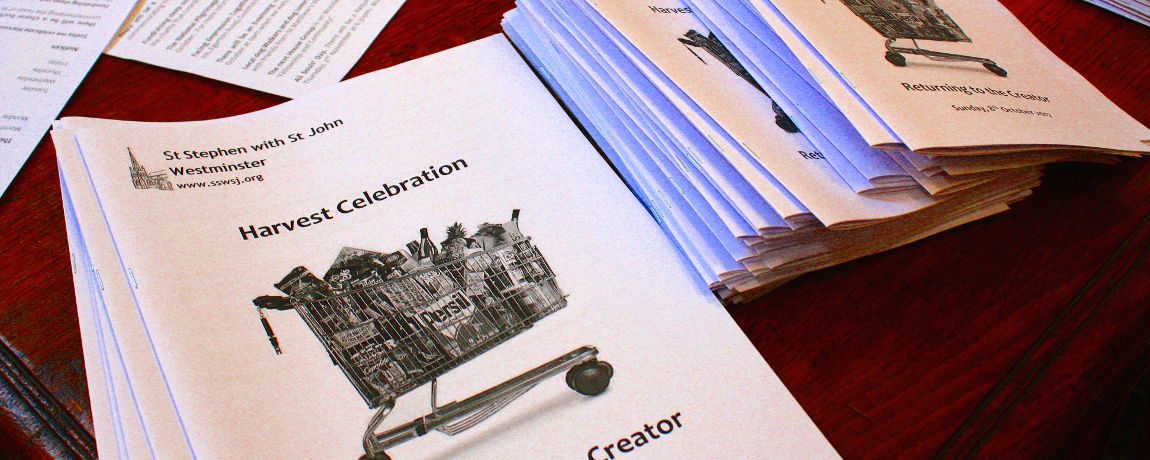 While the earth remains, seedtime and harvest, cold and heat, summer and winter, day and night, shall not cease."

Genesis 8:22
The
Harvest Festival
is traditionally a time when farmers and others give thanks for a successful harvest. In Britain this is usually celebrated on the Sunday nearest to the date of the Harvest moon, the full moon that occurs closest to the autumn equinox.
In the past, huge feasts are shared among family and friends but in more recent years the festival has become about sharing with those less fortunate than ourselves or raising money for charity. Celebrations often include music, poems, dances, contests, decorating churches with produce, praying and singing hymns giving thanks.
At Burdett-Coutts school, the Harvest Festival embodies a time of reflection and appreciation, to give thanks for what we have and to help those who have less than we do. On Wednesday the 4th of October, there was a whole school harvest celebration in St Stephen's Church. Donations of non-perishable food items and toiletries were collected on behalf of St Stephen's for Westminster Food Bank & St Stephen's Church Food Bank. Thank you to everyone for their generosity – your donations will be used to help people in our local community.

The week culminated in a Harvest Festival Mass at St Stephen's church on Sunday 8th October. The service was attended by school staff, parents and carers as well as members of the Year 5 and 6 choir. Led by The Revd. Buckle and The Revd. Duce, the service was themed 'Returning to the Creator' and saw our church transformed into a supermarket complete with aisles of shopping and even a shopping trolley & baskets, graciously donated by Sainsburys.
The service was punctuated by uplifting hymns, a dance accompaniment, a Gospel reading by the staff of Burdett-Coutts and a thoughtful Address by Mark Siddall, Ordinant. The prayers were written by Graham with the help of the children of the congregation and they too featured a shopping theme after which a collection of food donations took place as the Year 5 & 6's choir sang Paintbox.
It was a wonderful and delightful service which ended with all reciting a Pledge for the Future – to take care of our earth and to reduce our waste – before a rousing rendition of Harvest Samba, reminding us all of the debt we owe God for his bountiful gifts of nature.