UPDATE: Harvest Festival at St Stephen's Church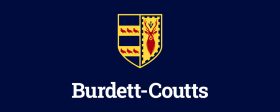 It's another Harvest Festival; When we bring our fruit and vegetables; Cause we want to share the best of all; The good things that we've been given…"

Harvest Samba
On Wednesday 14th October 2015, there was a special Harvest Festival celebration at St Stephen's church. Harvest Festival is one of the UK's oldest known festivals and is traditionally held on or near the Sunday of the Harvest Moon. The celebration of Harvest in Britain dates back to pre-Christian times when the success of the crop governed the lives of the people.
The tradition of celebrating Harvest Festival in churches began in 1843, and led to the custom of decorating churches with home-grown produce for the Harvest Festival service. Nowadays, children also take gifts of fruit and vegetables to church and present them during the harvest service; these gifts are then distributed to the elderly and needy of the community.
This year the school collected donations to help people in the local community on behalf of St Stephen's church, for The Passage, who run London's largest voluntary sector day centre for homeless and vulnerable people.

The special church assembly was led by our vicar, Graham, who delighted the children with his symbolic recreation of the circle of creation, with the elements of earth, air, water and fire represented by a circle of earth, water from the font, a large flag for air and candles for fire. Graham then spoke about the beautiful gifts that God has given us in the creation of our world and all its variety. The Year 6 and 5 choir then led the school in a rendition of 'Harvest Samba' to end a special, unique and truly magical Harvest Thanksgiving assembly.
 Useful Links: