International Evening 2018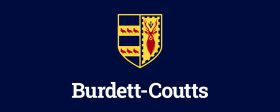 Isn't it amazing that we are all made in God's image, and yet there is so much diversity among his people?"

Archbishop Desmond Tutu
At Burdett-Coutts, we are
proud of our diverse school community
and each year, we come together to celebrate our rich cultural traditions at an informal
International Evening
.
In line with our commitment to our British values and with pupils of over 34 ethnicities and speaking over 40 languages, we actively work to promote respect and tolerance of different beliefs, faiths and cultures.
Held on Friday the 11th of May, this year's International Evening took place at 2 venues. Thanks to St Stephen's church, we kicked off our celebrations there with a variety of entertainment put on by the children and special guests. The church was full of parents, carers, staff and children of all ages, many of whom wore their country's national costumes.
The school choir, led by Mr Carden, sang a selection of international songs, followed by the Iroko drummers leading a masterclass in African drumming. First the children and then adults were invited to participate in a group drum-a-thon! The sound emanating from the instruments was thrilling and accompanied by much clapping, singing and dancing from all present.

This was followed by some excellent poetry readings and more international songs from the children. The last act of the evening was the exuberant Mr Jay Kumar and the Bollywood dancers from Years 3 & 4. Despite having only had an afternoon of practice, the children astounded everyone with their professional dance skills.
To cap off the performances for the evening, everyone – parents, carers, staff and children – were invited to a group dance led by Mr Kumar. There was much twirling, clapping, hand waving and some nifty dance moves – proving once again in true Burdett-Coutts tradition, the joy and fun to be had when our community comes together.
After all that exercise, everyone was ravenous and so we moved back to the Ground Floor Hall in school to share in the delicious home-cooked food that parents had generously provided. With something from all countries, it gave everyone the chance to try something exotic and different.
Thank you to Mrs Dyer, all staff, parents and carers who donated food, children and performers who participated and especially to everyone who came!