Letter to Parents & Carers : 02 September 2021
Dear Parents and Pupils: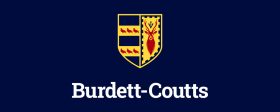 We are very excited to announce our new Autumn Lunch Menus, which have been created alongside the children and will be cooked by our own school catering team, as we no longer outsource for our lunch provision.
Children are welcome to sign up for school dinners immediately and they cost £2.00 per day (£10 per week). A new menu will be in place for Winter (November to February), Spring (March to May) and Summer (June and July).
Our decision to move to inhouse catering was to ensure that we had greater say, not only over menu design but also the quality of suppliers and the goods purchased.
We now have a butcher supplying our meat that is farm assured and local to the London area with all fruit and vegetables from Covent Garden Market. Over 80% of all food prepared and cooked on site is fresh with deliveries twice a week from our new suppliers.
This change to food quality is part of a bigger school initiative, aimed at improving health and wellbeing for all school pupils and adults, whilst also considering food miles of the produce and suppliers used.
Packed Lunches:
Packed lunch requirements are also changing to ensure that they meet the food standards that the prepared school lunches have to. Therefore, from the start of the term the following items are not permitted in school packed lunches:
Crisps
Fruit Juice, Actimel or other probiotic drinks
Small pre-packed bags of biscuits, Kit-Kats or chocolate bars
Packed lunches must contain 80% fresh food, not processed and pre-packaged. See some of the ideas listed below:
Sandwich, bread rolls, wraps or pasta (ideally in thermal flask if warm as we cannot reheat food)
Salads, vegetable sticks and fruit
1 or 2 small biscuits / a small slice of cake (healthy)
Yoghurt and/or cheese
Please let the office know if you would like your child to have a school dinner instead of a packed lunch. Please remember all pupils in Reception to Year 2 have access to free school meals.
Thank you for your support in helping us create a happy and healthy school.
Kind regards,
Ms Yvonne Barnett
Head Teacher