Burdett-Coutts Sports Day @ Millennium Stadium, Battersea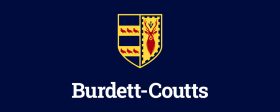 The world of sports knows no religious, racial or political differences. Athletes, from whatever land they come, speak the same language. The lessons of competition are lessons for life."

Robert Kennedy
At Burdett-Coutts school, we firmly believe that
physical education, physical activity and outdoor education supports and complements our ethos and values
.
Through PE and opportunities within sports
, we actively encourage the
development of high moral and spiritual values, self-motivation, independence and self-reliance to empower our pupils
to make a real difference, not only to their own lives but to the wider community.
In July 2017, the children voted to change the names of the school houses to those of inspirational sports personalities as part of a drive to become more active. Names were proposed and then shortlisted to Beckham (previously Livingstone), Ennis (previously Shackleton), Murray (previously Raleigh) and Simmonds (previously Cook).
Following on from this, PE Lead Miss E. Rhodes organised the first inter-house competitions with the new house names and thee inaugural Burdett-Coutts School Games was held on the 14th of September 2017 at the Battersea Park Millennium Arena.

The weather was glorious as the entire school (Year 1 – 6) made the trip from school to the arena. For many children it was the first time that they would have experienced competing in a proper sports arena and there was a great sense of excitement and anticipation in the air. The events of the day were Obstacle course (KS1), 400m/600m (KS2), Shot Put, Vortex Throw, Foam Javelin and the Long Jump.
For every event that they took part in, each child received a token with the number of points collected for their house. The points were awarded as follows:
1st place – 8 points
2nd place – 7 points
3rd place – 6 points
And so on until 8th place and all other finishers receiving a point. After each event the children visited the recording table to place their tokens into their house box. After all the events were completed and the scores tallied, the results were as follows:
1st Place: Murray with 577 points
2nd Place: Ennis with 525 points
3rd Place: Simmonds with 449 points
4th Place: Beckham with 442 points
Well done to all the children who competed and special mention goes to Joshua (Year 1), Alfred (Year 2), Miryam (Year 3 Girls), Milkias (Year 3 Boys), Perry (Year 4 Girls), Rico (Year 4 Boys), Tilly (Year 5 Girls), Joshua (Year 5 Boys), Aram (Year 6 Girls) and Kayden (Year 6 Boys).
Thank you also to Mrs Dyer, Miss Rhodes, Miss Caroline and all staff who helped on the day to run the events and ensure that it all went smoothly – well done Burdett-Coutts!