National Handwriting Day 2018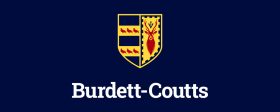 And the idea of just wandering off to a cafe with a notebook and writing and seeing where that takes me for awhile is just bliss."

J. K. Rowling
Writing enjoys a long history beginning with simple symbols on a rock, which were then combined to represent ideas and later developed into more abstract symbols, to
store information and communicate it to others
. Recently, modern technology has dramatically changed the way we communicate through writing but in spite of this, the
skill of handwriting remains importan
t in education, employment and in everyday life.
At Burdett-Coutts school, writing remains a key focus across all our year groups and we are continually striving to find ways to improve our writing. In recognition of the importance of handwriting, we organised a whole day of activities to celebrate National Handwriting Day on Wednesday the 24th of January 2018.

Across the school, we looked at how handwriting has changed over time and in different countries. We had the chance to do some calligraphy, learn the Greek alphabet and put into practice the 'P Checks and S Factors' as recommended by the National Handwriting Association.
We concentrated on our pencil / pen grip and participated in activities like cutting and writing with two pencils to help us improve our fine motor skills. We also looked at improving our gross motor skills and other movements to help us with our everyday handwriting.
A whole school survey was conducted where we learnt that there were 26 left-handed children attending school that day, and 201 right-handed children. Our survey also showed that 116 children preferred writing with a pen and 111 prefer writing with a pencil.
It was a fun day filled with lots of learning for everyone. Thank you to all the teachers and staff who were involved and especially so to Mrs Lee! We really hope that this day has helped to inspire everyone to write more!