New school website launch!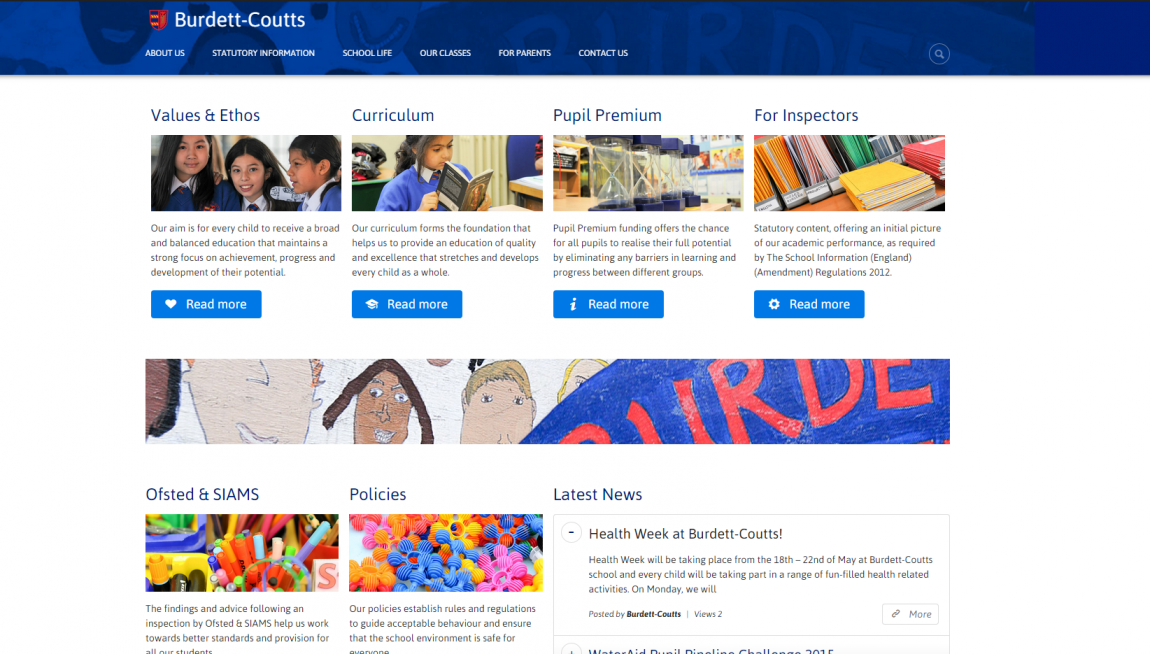 A journey of a thousand sites begins with a single click."

Anonymous
We are very excited and proud to announce the launch of our new website here at Burdett-Coutts school.
Our main aim was to improve accessibility to offer key information and news for parents and carers, set out statutory documents and showcase some amazing photography. We also want the website to be a useful source of news ranging from termly curriculum topics, terms dates, latest news and a calendar of events at the school.
We feel the new site offers a much improved experience for all users and we look forward to developing it further to suit everyone's needs. We hope that you find it useful and enjoy browsing it. We welcome everyone's feedback via our contact form so that you may offer your thoughts, suggestions and comments.
Thank you to all the parents and carers who took the time to attend our official launch event on Tuesday the 19th of May @ 9am in the First Floor Hall. Mrs Dyer began by giving a short speech before handing the floor over to Ms Narissa Bowles and Mr Pete Vox, who had developed the site. There followed a short presentation on the features and different sections of the website, with particular emphasis on the Latest News and the Events & Dates section. Parents were then able to ask questions and the comments and feedback received were very useful and will help greatly towards developing a better website for everyone.