Proms Praise for Schools 2017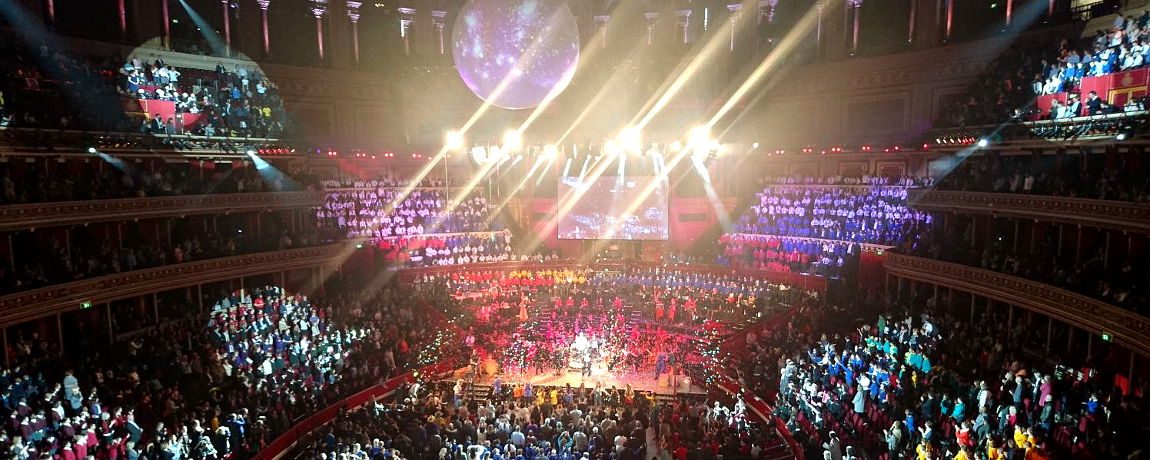 Next to the Word of God, the noble art of music is the greatest treasure in the world."

Martin Luther
Prom Praise for Schools (PP4S) has had a long history of inviting schools from all over London, and beyond, to come together in what is now their annual interactive and educational musical event. Led by All Souls Orchestra, under the direction of conductor Noël Tredinnick, PP4S is a joint project between All Souls Orchestra and the London Diocesan Board for Schools. The key target for PP4S is for EVERY child to have the chance to be INVOLVED and ENCOURAGED to learn more about God through the theme of the concert.
On Tuesday 21st March 2017, in front of a sold out audience of over 5000 parents, carers, teachers and students from over 50 schools in the Royal Albert Hall, our Year 5 and 6 school choir sang their hearts out along with 13 other school choirs accompanied by the All Souls Orchestra musicians, dancers and even beatboxers!
This year, in what is the eighth concert to date, the theme was the story of the Prodigal Son in his search for Freedom. The Parable of the Lost Son (Luke Chapter 15 verses 11-24) was told through song, dance, acting and visual imagery featuring artwork from the schools participating. It was a truly amazing and joyous event and we were deeply honoured to be a part of it.
Thank you to Mr Carden, Mrs Dyer, all staff and the Year 6 and 5 choir.