Safer Internet Day 2016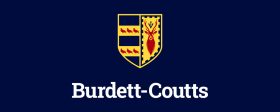 We are all now connected by the Internet, like neurons in a giant brain."

Stephen Hawking
Globally, Safer Internet Day is celebrated in over a hundred countries, coordinated by the joint Insafe/INHOPE network, with the support of the European Commission, and national Safer Internet Centres across Europe.
In the UK it is coordinated by the UK Safer Internet Centre and sees hundreds of organisations get involved to help promote the safe, responsible and positive use of digital technology for children and young people. The day offers the opportunity to highlight positive uses of technology and to explore the role we all play in helping to create a better and safer online community.
It calls upon young people, parents, carers, teachers, social workers, law enforcement, companies, policymakers, and wider, to join together in helping to create a better internet.
This year's theme is Play your part for a better internet! and young people from across the UK will be considering what they can do to help make the internet a kinder place. Often we hear about the negative impact that the internet and new technology has on young people, but on Safer Internet Day we want to celebrate the positives and to explore what we can all do to make sure that all young people have a positive time online.
Parents and carers play a crucial role in supporting children to navigate the risks and make the most of the opportunities offered by technology. The most important thing you can do is to have a conversation and stay engaged with your children's digital lives.
In recognition of this, all parents and carers are cordially invited to our Online Safety sharing assembly @ 9.15am on Monday the 8th of February 2016 to help you talk to your child about what actions they could take to make the internet a kinder place.
 Useful Links: