The Burdett-Coutts School Stomp!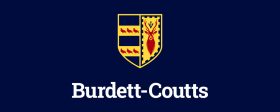 As long as poverty, injustice and gross inequality persist in our world, none of us can truly rest."


Nelson Mandela
The charity
Health Poverty Action
believe that poor health and poverty are inextricably linked and work hard to tackle their underlying causes: weak health systems, communicable diseases, lack of basic health education, lack of food/water and sanitation.
The School Stomp is an initiative for schools to raise money and awareness for the health issues faced by some of the world's poorest children. It is a healthy and fun way for students to partake in a sponsored walk with the money raised having a huge impact on the health of the communities that need it the most.
On Thursday the 26th of May, staff and children at Burdett-Coutts took part in The School Stomp and stomped resolutely over a kilometer around Vincent Square, all while clapping and chanting '1,2,3,4 Health For All, Hey!'.
The day was glorious with the sun high in the sky as the entire school assembled in the playground for a presentation by Ms Manuel and Ms Jessica Scott, Community and Outreach Officer for Health Poverty Action.

Determined, unwavering and resolute,
Year 6
strode briskly out of the playground led by
Ms Manuel
and
Mr Brickell
, followed closely by the rest of
Key Stage 2
.
Key Stage 1, along with Reception and Nursery, were not far behind and all through the streets around Burdett-Coutts could be heard the sound of hundreds of children stomping, clapping and chanting in support of this important cause.
The atmosphere was electric and rousing and at no point did the chanting stop. In just over 15 minutes, everyone returned safely back to the playground, tired but proud that they had done their bit to help stamp out inequality!
A tremendous £209.91 was raised by our school and a special mention went to Year 4 for being particularly loud.
Thank you to Mrs Dyer, Ms Manuel, school staff, children and governors for taking part in this amazing event.
 Useful Links: