We are a GOOD school!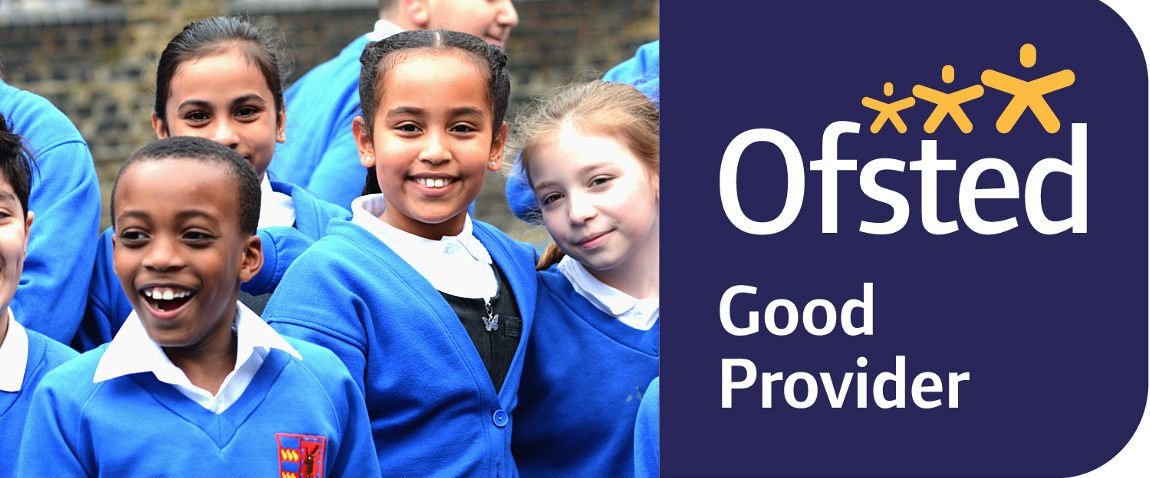 "Let us pick up our books and our pens," I said. "They are our most powerful weapons. One child, one teacher, one book and one pen can change the world."

Malala Yousafzai
At our last full Ofsted inspection in December 2014, we were delighted to receive a '
Good
' judgment especially in light of changes to Ofsted's framework resulting in a more stringent and rigorous criteria being applied.
Following on from this, we recently had a short one-day inspection on the 23rd of January 2019, where an inspector met with our Headteacher, Senior Leaders, Staff, Pupils and Governors. The inspector also looked at school records, responses to stakeholder surveys, inspected books and observed teaching and learning for the day.
At the end of a very exciting day, our school was evaluated as continuing to be 'Good', which was a wonderful acknowledgement of the efforts and contributions of our entire school's community.
In her findings, the lead inspector reported that the leadership team have:
'maintained the good quality of education in the school since the last inspection'
identified 'the school's strengths and where the school needs to do better'
'introduced key initiatives to drive improvements' and 'check the quality of pupils' work…. to make sure they make strong progress and that improvements are sustained'
taken 'effective action' to 'make sure that more pupils reach the higher levels by the end of Year 6, especially in writing'
The report also indicated that our pupils:
'enjoy coming to school… are happy and safe' and that their 'behaviour in lessons and around the school is calm and sensible'
'are friendly and well-mannered' and 'show great respect for adults and for each other'
'take pride in their school... talk confidently about their learning' and 'are clear that bullying is not tolerated'
The inspection findings further showed that:
'the teaching of mathematics is now more effective' and that 'pupils are more frequently challenged to carry out problem-solving activities that help them think more deeply. As a result, pupils learn well'
'teachers have high expectations so that pupils are motivated to finish their work to the best of their ability….. they are resilient and when they find the work hard, they persevere' and that 'teachers give their pupils effective guidance to help them improve further'
'as a result of strong teaching in key stage 1, current pupils are making a good start in mathematics…. a higher proportion of pupils are now on track to meet expected standards in mathematics by the end of Year 6'
'there is now a greater focus on encouraging pupils to adopt a more searching approach to… books… they read. Pupils speak with enthusiasm about reading…. and they read regularly at school and at home. As a result, pupils' progress in reading is improving'.
'writing… was of a high standard. Pupils take pride in their work and respond to the teaching to make further improvements'
A huge thank you and well done to everyone – pupils, parents & carers, staff, senior leaders and governors – we couldn't have achieve this without your support, commitment and hard work. From this great foundation, we will continue striving forwards for further improvement and the benefit of all our students.