UPDATED PICTURES: Year 6 @ PGL Liddington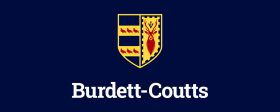 The purpose of life, after all, is to live it, to taste experience to the utmost, to reach out eagerly and without fear for a newer and richer experience"

Eleanor Roosevelt
One of the highlights for our Year 6 students is their
week long residential
made possible only by the
outstanding generosity of the Trustees of Burdett-Coutts
who continue to fund a place for every single child.
In a change to previous years, this time the children are at PGL Liddington in Wiltshire from Monday the 4th of June through to Friday the 8th of June.
Set in over 150 acres of beautiful grounds, with new modern facilities, all 43 children – accompanied by 5 members of staff: Mr Brickell, Mr Carden, Mr Dan, Miss Mattey and Mrs McMullan – will participate in an exciting number of activities.

From Archery to Canoeing, to Climbing and to Sports & Team Games, the children will also be able to enjoy some swimming, nightly campfires and even a special disco on Thursday night! It's all very exciting and the entire week will be full of wonderful experiences and adventures for them – we look forward to hearing all about it when they get back.
And of course a special big SHOUT OUT to Miss Mattey who celebrated her birthday earlier in the week!
The following slideshow features pictures from the children's activities on Wednesday and Thursday: