Your PTA: Friends of Burdett-Coutts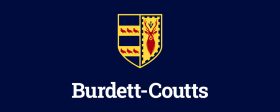 At the end of the day, the most overwhelming key to a child's success is the positive involvement of parents."

Jane D. Hull
If you are a
parent, carer or a guardian of a child
that attends the school, then you are
automatically a member of our Parent-School Association, Friends of Burdett-Coutts
. Being part of Friends of Burdett-Coutts offers an exciting opportunity for parents, carers and guardians to meet one another and to be involved in supporting our school, through fundraising events, volunteering and much more.
On the 19th of October, the newly elected members of the Friends organised an afternoon tea to welcome Nursery and Reception parents new to our school. A delicious array of cakes, biscuits and refreshments were also kindly donated by the Friends.

Alongside Mrs Dyer, Ms N. De Keyser (Chair of the Friends of Burdett-Coutts), greeted everyone and gave some information about the purpose and aims of the PSA. Volunteers were welcomed to help out and contribute especially for the upcoming Christmas Fair. The tea was also a wonderful opportunity for parents to meet and talk to each other.
It was brilliant to see so many new faces at our welcome tea party. Thank you to Sandra for the excellent publicity! If you would like to be involved or just to know more about the Friends of Burdett-Coutts, please come to one of our Christmas Fair Planning Meetings on the following dates:
Thursday 2nd November @ 2.45pm
Wednesday 8th November @ 9am
Friday 17th November @ 2.45pm
Wednesday 22nd November @ 9am
Tuesday 28th November @ 2.45pm
Monday 4th December @ 9am
 Related pages and posts: