Transition to Secondary School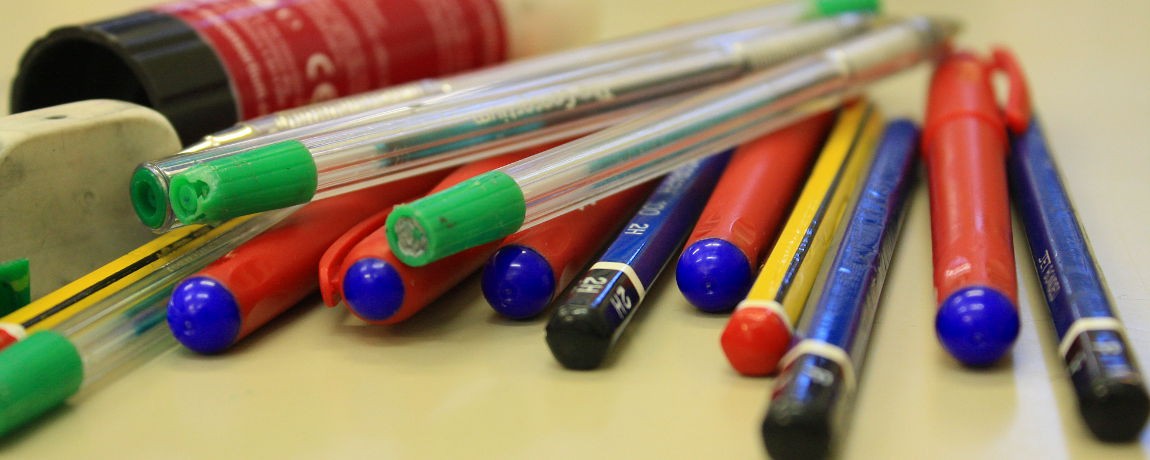 Our Year 6 children go on from Burdett-Coutts to a wide range of secondary schools, in Westminster and beyond.
Transferring to secondary school can be a time of mixed emotions and there is a great deal to take in, all at once. For many, the selection of the right secondary school is one of the most important decisions to take and in recognition of this, the school supports both parents and carers as well as the children through this process.
If your child is due to start Year 6 in September 2021, you will need to be thinking now about which secondary schools you would like to apply to for your child to start their secondary education from September 2022.
Tips for a happy transition to secondary school:
Check that you have all the published information about the schools you want to apply for
Find out all you can about the school's Admission Policy and the standard admission numbers
Discuss the choice of schools with your child
Make a personal visit to the school
Remember to take supplementary forms and times of travelling into account as well as distances
Make sure that you complete your online application on time
Admissions are made through The Pan London eAdmissions systems, which links all 33 London boroughs, together with eight councils bordering the capital, to co-ordinate admissions to their secondary schools. Under this system, parents list the schools that they want to apply for online, ranking them in order of preference.
The recommended way to apply is online and you can do this from 1st September 2021. The closing date for applications is 31 October 2021 and the national offer day is 1st March 2022.
Key dates:
Wednesday 1st September – Opening date for online applications
Sunday 31st October – Closing date for online applications
Tuesday 1st of March – National Offer day
The ICT suite at Burdett-Coutts school will be open to Year 6 parents with help available to complete your online application – dates to be confirmed.
The Hints And Tips leaflet published by Westminster City Council provides some basic information and will point you in the right direction to access further information. The leaflet also includes all open days and test dates for schools in Westminster.
For schools in Westminster, please read the Westminster: Your choice for secondary education brochure to assist you with your school choices. Presentations for North Westminster and South Westminster are also available to inform you about the Secondary Transfer process. Where distance from home to school is used to allocate places, have a look at the cut-off distance maps to see the requirements.
Westminster Secondary Schools Open Days & Test Dates (for secondary admission in September 2022)
The Grey Coat Hospital
To visit, parents must book an appointment via the school's website. All Open Events take place at the school site at Greycoat Place, SW1P 2DY. Language and Banding tests take place at the school site, 98 Regency Street, SW1P 4GH
Tuesday 28th September : 1.45pm – 3.20pm
Thursday 30th September : 5pm or 6pm
Wednesday 6th October : 1.45pm – 3.20pm
Tuesday 12th October : 5pm or 6pm
Thursday 14th October : 1.45pm – 3.20pm
Language Aptitude Test : Friday 22nd October (outcome of test notified by end of October)
Banding Test : Thursday 2nd December
Tel: 020 7969 1998
Important forms:
Harris Academy St John's Wood
Open Evening: Wednesday 6th October @ 5pm – 7pm
Open Morning: Tuesday 12th October @ 9am – 10am
Open Morning: Thursday 14th October @ 9am – 10am
Open Morning: Tuesday 19th October @ 9am – 10am
Open Morning: Thursday 21st October @ 9am – 10am
Tel: 020 7722 8141
Marylebone Boys' School
Open Evening: Tuesday 5th October @ 5.30pm – 7.30pm
Open Mornings @ 9.00am – 10.30am

Thursday 30 September
Thursday 7 October
Monday 11 October
Wednesday 13 October
Friday 15 October
Tuesday 19 October
Thursday 21 October
Tel: 020 31437100
Paddington Academy
Thursday 14th October @ 6pm – 7pm
Wednesday 29th September @ 9am – 10am
Friday 1st October @ 9am to 10pm
Tuesday 5th October @ 9am to 10pm
Wednesday 6th October @ 9am to 10pm
Tel: 020 7479 3900
Pimlico Academy
Tuesday 21st September @ 8.40am to 10am
Wednesday 22nd September @ 8.40am to 10am
Thursday 23rd September @ 5pm – 7.30pm
Tel: 020 7828 0881
St. Augustine's C.E. High School
Tuesday 14th September @ 5.00pm – 6.30pm
Open Mornings:
Tuesday 21st to Thursday 23rd September @ 9.15am – 10am
Banding test: Saturday 27th November @ 9am
Tel: 020 7328 3434
St George's Catholic School
Tuesday 5th October @ 5.30 – 7.30pm
Tel: 020 7328 0904
The St. Marylebone C.E. School
Banding test*: Saturday 27th November
*Applicants will book a time slot when they complete a Supplementary Information Form
Supplementary information form deadline: Sunday 31st October
 Clergy form deadline: Friday 26th November
Performing Arts Aptitude Tests:
Performing Arts application form deadline: Friday 17th September
Music & Choral 1st round aptitude test: Thursday 23rd September @ 4.30pm
Drama aptitude test: Saturday 2nd October
Dance aptitude test/Music & Choral 2nd round aptitude test: Saturday 9th October
Open mornings/evenings: Booking not required
Friday 10th September @ 8.35am – 10am
Tuesday 14th September @ 8.35am – 10am
Wednesday 15th September @ 5pm – 7pm
Thursday 16th September @ 8.35am – 10am
Friday 17th September @ 8.35am – 10am
Tel: 020 7935 4704
Supplementary information form:
Westminster Academy
Open days/evenings:
Attendees are asked to register for all events here: westminsteracademy.org.uk/221/11-16-admissions
Wednesday 22nd September @ 9.30am
Tuesday 28th September @ 9.30am
Tuesday 5th October @ 5pm – 7pm
Monday 11th October @ 9.30am
Thursday 21st October @ 9.30am
Tel: 020 7121 0600
Westminster City School
Events & open days:
Our open events and tours are aimed at those interested in Year 7 entry in September 2022. Numbers are restricted and places must be booked in advance by visiting the school website.
ONLINE: Tuesday 14th September @ 6pm – 7pm
ON-SITE: Thursday 23rd September @ 9.30am – 11.15am
ON-SITE: Saturday 25th eptember @ 10.00am – 11.30am (with Year 12)
ON-SITE: Thursday 30th September @ 9.30am – 11.15am
ON-SITE: Tuesday 5th October @ 9.30am – 11.15am
ON-SITE: Thursday 14th October @ 5pm – 6.30pm
Banding test for all: Saturday 12th November, morning
Private tours:
Monday 11th October @ 9am
Wednesday 13th October @ 3.15pm
Friday 15th October @ 9am
Tel: 020 79636300
Supplementary information forms: