School Newsletter : 14 July 2023
| Issue 10 | Summer 2 | Week 36 |
Important End of Term Dates

Please note that the following clubs and boosters end on the following dates:
Extended School Day Clubs 15:30 – 16:30: Finishes on Friday 14th July
Booster Clubs 15:30 – 16:30: Finishes on Friday 14th July
After School Club 15:30 – 18:00: Finishes on Wednesday 19th July
Breakfast Club 07:45 – 08:45: Finishes Friday 21st July
School closes for ALL pupils at 13:30 on Friday 21st July
Goodbye, Farewell and Welcome!
Some of you may be aware that we are sadly saying farewell and good bye to several members of school staff next week.
Ms Baker (Karen) who has been 'front of house' in the school office of Burdett-Coutts for the past 17 years has made the decision to retire at the end of this term. She will be hugely missed by staff, pupils and parents as she been a pillar of the school community for a long time; overseeing, leading, initiating and reminding so many families (and staff) about trips, dinner money, photographs, uniform, PE kit – the list is endless.
We wish her all the very best as she embarks on her well deserved retirement, and are only ever so slightly jealous of her new life in the Spanish sun.
Mrs Baker (Josie) is also moving on to new adventures (not with the other Ms Baker), and is embarking upon a leadership role in another early years setting. Josie has been teaching at Burdett-Coutts for the last 10 years, and we thank her for her contributions to many new initiatives and changes over the past few years. She will be missed by staff, pupils and parents, so please join us as we warmly wish her all the very best on her next stage of her career.
We will also be saying farewell to Mr Peter Barney, our full-time premises manager, who has been keeping our school and playgrounds looking smart and tidy for many years. Thank you for all your contributions to the school, the many makeovers you have given rooms over recent years, school security and event support in the broader life of the school. We wish you all the very best for the future and for your start in a new school.
We will be welcoming a new part-time school keeper in September.
Thank you to Mr Gower-Rudman who has been working with Year 3 over the last two terms. We wish you all the very best for next year  and all the exciting adventures and travels in your future.
We would like to warmly welcome three new members of staff who will be joining Burdett-Coutts as confirmed class teachers for next year Michelle Hendricks, Ashlee McPherson and Natasha Findlay who will be joining us full-time in September. They have been spending time with classes and participating in handover and transition tasks with school staff.
2023/2024 Teachers & Staff:
Preschool Lead: Michelle Hendricks
Nursery: Katelyn Boston (Gerke) & Rachida El Mamoun
Reception: Ashlee McPherson & Gemma Rose
Nurture Class: Ella Camplin: Class Leader + Frankie Brightly & TBC
Year 1: Kate Landrigan & TBC
Year 2: Penelope Jorquera & Polly Cameron
Year 3: Natasha Findlay & Corinne Russell
Year 4: Alice Mattey
Year 5: Debbie McCormack
Year 6: Carly Sweeney
Music: Derek Carden
Can you feel the love tonight: a Year 6 production spectacular!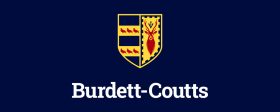 Year 6 pupils shone on Friday night as they wowed a packed school hall audience with their end of year production of The Lion King. It was a wonderful performance that ticked all the boxes – amazing music and singing, a well delivered script, lots of humour (thank you Zazoo) and stunning props.
A HUGE thank you to all school adults and parents who worked tirelessly this half term (and on the day) to assist the pupils in preparing for this event. The masks and outfits were real works of art that really elevated the wonderful performances from the pupils. These are now on display in the front entrance the school for people to view.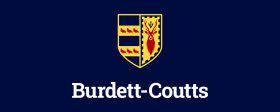 The evening was the fitting end for Year 6; not only to recognise their hard work throughout the year, but also the determination with which they (and staff) have dived into their learning and skills development, especially their resilience and determination. There have been trips and experiences for them, providing many opportunities for deepening understanding, raising expectations and providing time to enjoy a range of spaces and activities in the local and wider community.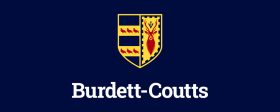 Year 6's Friday started with their Leavers Service, which was held in Church with school pupils, staff and parents in attendance. This was a wonderful opportunity for pupils to reflect on their time at Burdett-Coutts, with some sharing memories of their time, eliciting much laughter and also tears.
We were fortunate to have the Deputy Lord Mayor of Westminster, Francis Blois attend the service, as our guest speaker. Her words provided a lovely message for our pupils as they move on to their respective secondary schools; acknowledging their achievements to date and reminding them to keep aiming high for the future.
A special thank you to Mr Carden, for not only organising a wonderful Leavers Service in the morning, but for also providing the wonderful music accompaniment for the production in the evening.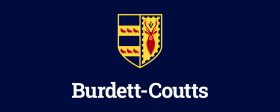 2023 outcomes: A cause for celebration!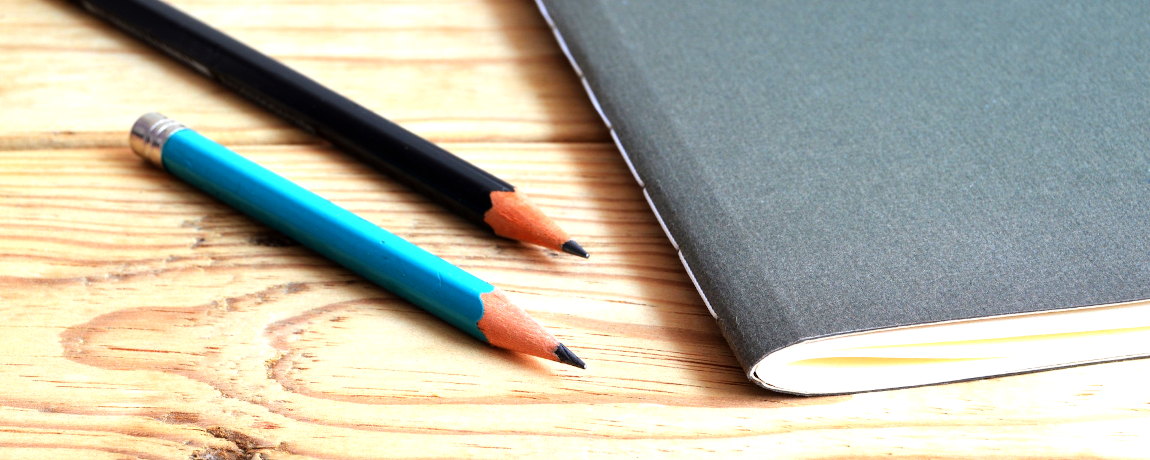 In recent weeks, outcomes* have been published for:
EYFS | Reception: Good Level of Development (GLD)
KS1 | Year 1 Phonics and Year 2 SATs
KS2 | Year 4 Multiplication Check and Year 6 SATs
*unvalidated data
We are delighted to publish the following outcomes for pupils at Burdett-Coutts, alongside the national comparisons.
Reception 2023 GLD
75%
67% National 2023
Year 1 2023 Phonics
90%
79.5% National 2023
Year 2 SATs
*RWM: Reading, Writing & Maths combined score
| | | | | |
| --- | --- | --- | --- | --- |
| Expected Standard (EXS) | Reading | Writing | Maths | RWM |
| 2023 Cohort | 75% | 75% | 85% | 75% |
| National | 68% | 59.4% | 70% | 55.4% |
| | | | |
| --- | --- | --- | --- |
| Exceeding Expected Standard (GDS) | Reading | Writing | Maths |
| 2023 Cohort | 30% | 10% | 30% |
| National | 18% | 7.5% | 15.6% |
Year 4 Multiplication Test (MTC)
MTC Average: 20.4
Burdett-Coutts Average: 22.6
Year 6 SATs
*RWM: Reading, Writing & Maths combined score
| | | | | | |
| --- | --- | --- | --- | --- | --- |
| Expected Standard (EXS) | Reading | Writing | Maths | SPAG | RWM |
| 2023 Cohort | 91% | 95% | 91% | 100% | 81% |
| National | TBC | TBC | TBC | TBC | 59% |
| | | | | | |
| --- | --- | --- | --- | --- | --- |
| Higher Standard (GDS) | Reading | Writing | Maths | SPAG | RWM |
| 2023 Cohort | 52% | 24% | 52% | 76% | 19% |
| National | TBC | TBC | TBC | TBC | TBC |
We are really pleased with how well pupils have demonstrated their skills and understanding of teaching and learning this year.
Thank you to parents and families for their ongoing support and wonderful collaborative work with the school and school staff. These great results are a recognition of how working together supports the development of good learning behaviours, confidence, resilience in securing good outcomes and achievements for all. 
Congratulations to pupils and staff for these amazing results.
The weather did not take dampen our summer spirit!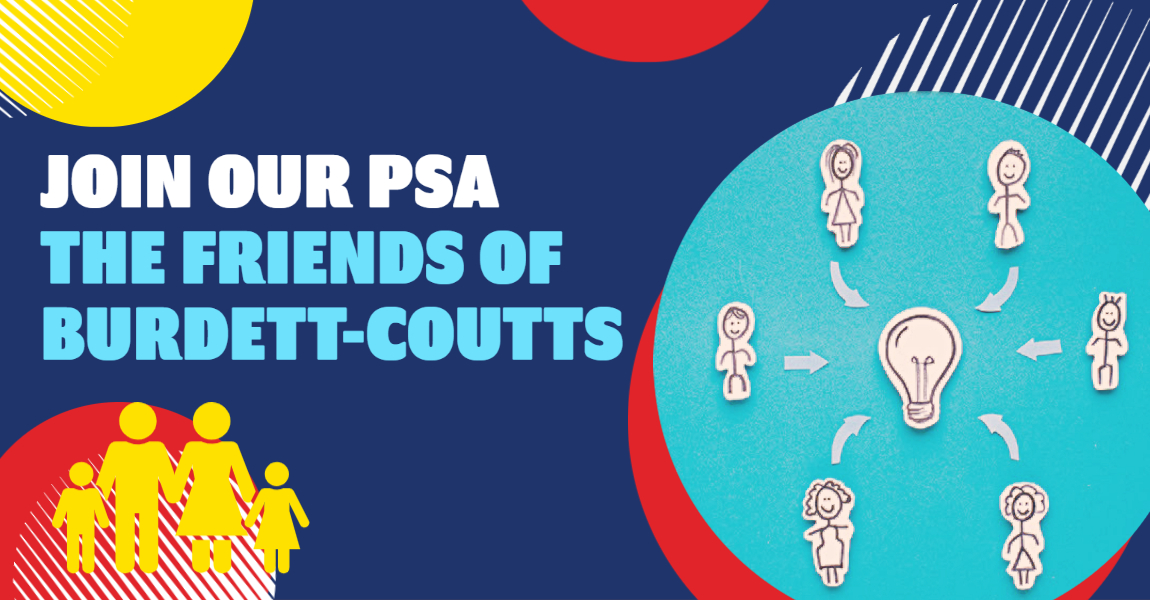 A HUGE thank you to our wonderful team of parents and volunteers for organising our Summer Fair. The weather threw in a few extra challenges, but nothing could dampen the spirit and goodwill behind this event!
Thank you to all the staff who helped out on the day and of course to our amazing parents, pupils and friends from the wider school community for coming along to support this event; British Summer Weather aside.
You helped us to raise an amazing £1110.00!
Out and About….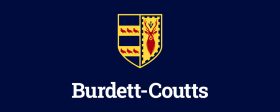 Monday 10th July: Year 6 Tower Bridge
This week Year 6 had the amazing opportunity to see inside Tower Bridge.  This visit enhanced  our work as Geographers this term, where we have been learning all about the history of the River Thames and man of the famous London landmarks that are synonymous with it. Whilst inside the Bridge, we were transported to Victorian times where we learnt about the story of London's defining landmark from the very beginning.  We discovered iconic London views from the Walkways, dared ourselves  to walk across the spectacular Glass Floors and were amazed by the powerful machinery in the Engine Rooms.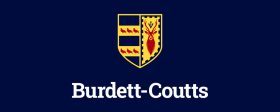 Tuesday 11th July: Year 5 Trip to Pizza Express
On Tuesday 11th July, we went to Pizza Express to learn how to make pizza.  First we spoke about the ingredients needed to make the dough, then we learnt how to stretch it. Next, we spread the tomato sauce and put the mozzerella cheese on.  We all enjoyed making the pizzas!  On our way back to school we went for a picnic and had playtime in the park as well.  Fahad even said he wanted to work in Pizza Express when he's older.
2-year old Pre-school Provision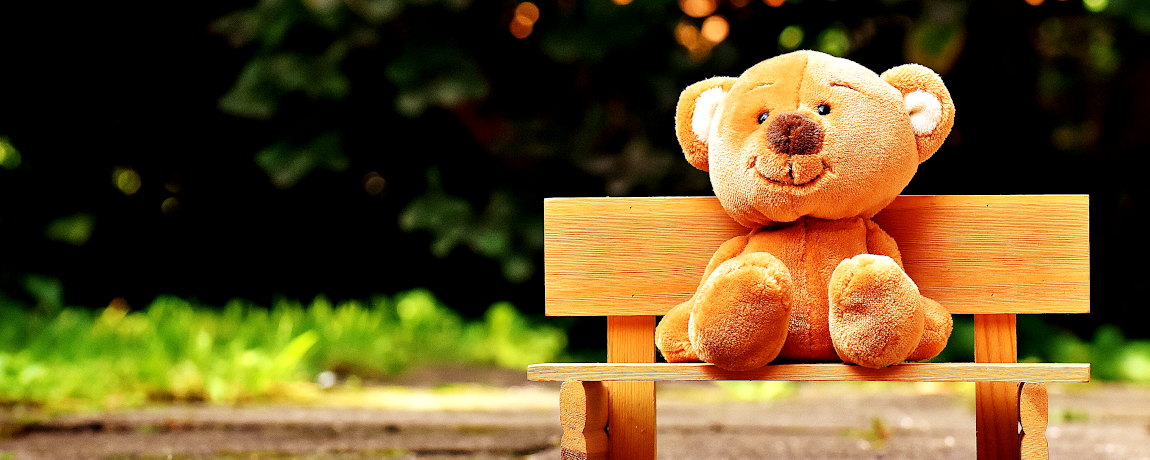 We are excited to be able to confirm that from September 2023, we will be offering a 2-year old pre-school provision.
If you would like to reserve a space for September 2023, please collect an application pack from the school office as soon as possible and return this, along with your deposit, to secure your place.
Please note that places are limited and we've already had a strong response from in-school families. School families have a week to sign up before the offer for places is advertised more widely across the borough.
If you know of friends or family currently on a waiting list for a 2-year old place but who are not attending our school, please ask them to get in touch with us.
School Meals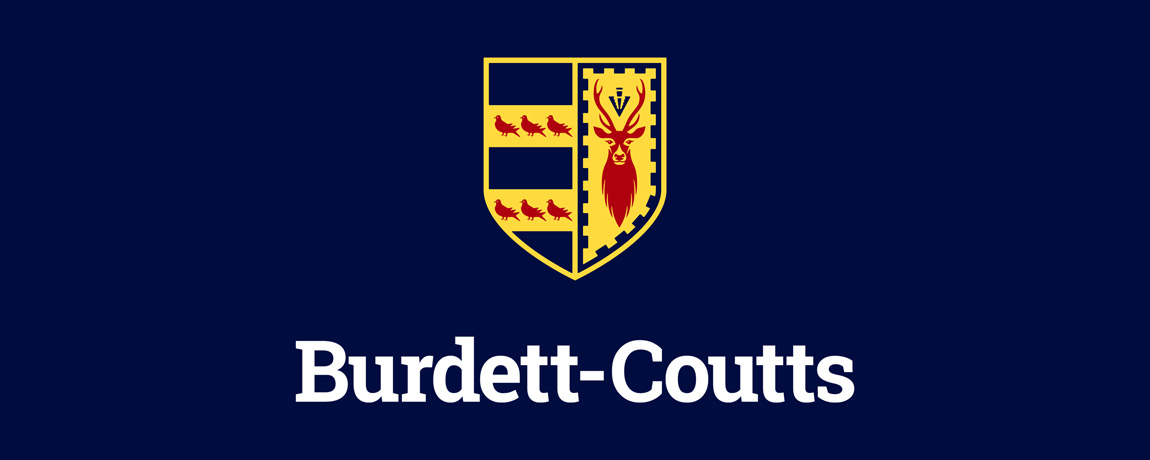 If you would like your child to move from bringing a packed lunch to having a school meal, you must inform the office at least a week in advance of this change being made. Kindly note pupils are not allowed to alternate between having packed lunches and/or school meals on a daily or weekly basis. If you have any questions, please contact Ms Baker in the school office.
You can find the current school lunch menu here >
If you require a printed copy, please ask at the school office. Should you have any questions about the menu, kindly make an appointment to speak with Miss Barnett.
Are you getting to school on time?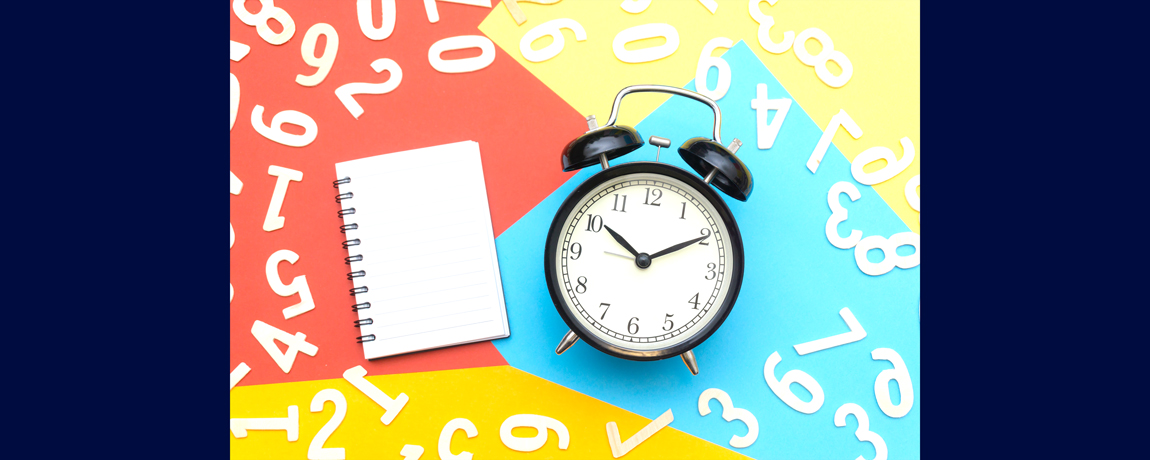 A huge thank you to all of our families who are in school everyday and arrive on time! It is important that your child attends school every day and on time. Arriving late to school is unsettling for children and disrupts the start to their day.
Our school day starts at 09:00, and all pupils need to be in school by 08:55, to ensure that they are ready for learning at 09:00. Teachers are waiting in classes with learning ready to start at this time.
The main pupil entrance (gates) will open at 08:45 and will close at 08:55. After this time parents will need to bring their child/ren via school office. Please ensure your child is in school before 08:55.
From the February Half Term you will need to sign your children in if entering through the office. The time of entry and reason for lateness will be noted.
We are carefully monitoring attendance and punctuality as we have noticed an increasing trend of both becoming a pattern for some families.
Routines are the easiest way to ensure your child attends school on time every day, so try to create good routines for the start of your day, particularly if mornings are hectic in your household.
Try and prepare as much as possible the night before, and ensure that older children are taking much more responsibility for their readiness for school.
Did you know?!
10 minutes late every day = 33 hours lost learning each year!
Lateness and absence has a significant impact not only on your child's learning, but also others, as teachers may have to re-teach late arrivals to ensure they can participate in the lesson.
Upcoming Events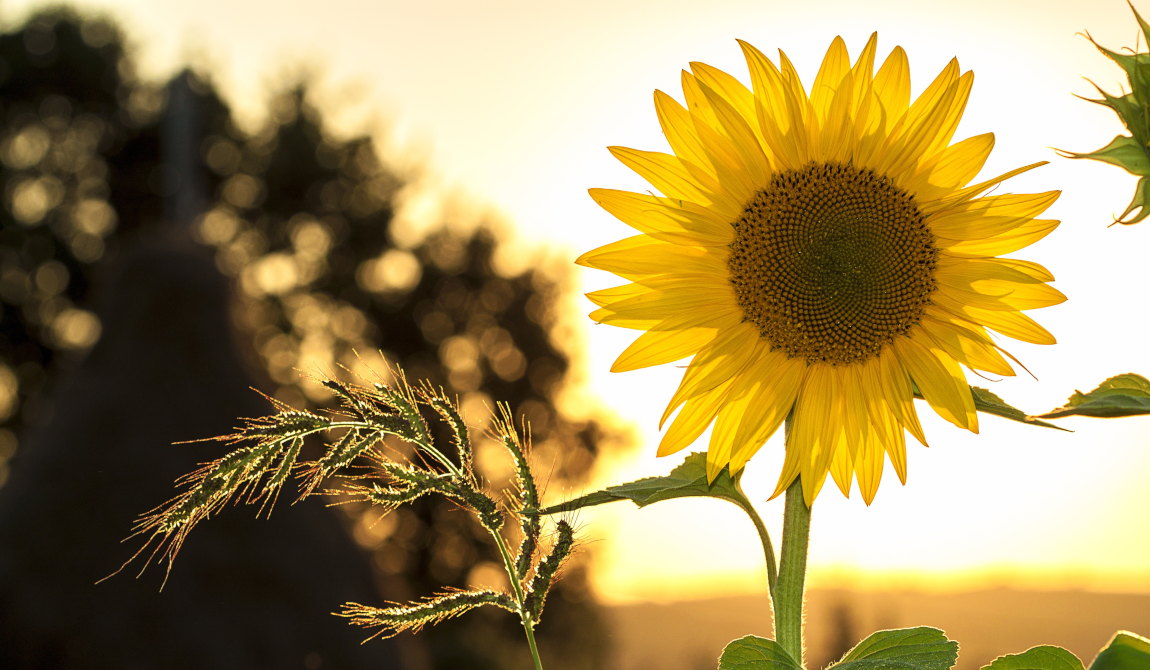 July:
Monday 17th July: Cross-Country Extended School Day Club trip to run in Richmond Park.
Tuesday 18th July:  Year 1 Trip to London Zoo.
Tuesday 18th July: Year 6 Trip to Rochester Cathedral. A separate letter will follow closer to the time.
Wednesday 19th July: School Reports sent home.
Friday 21st July:  Last day of Summer Term.  Pupils finish at 13:30.
Community Corner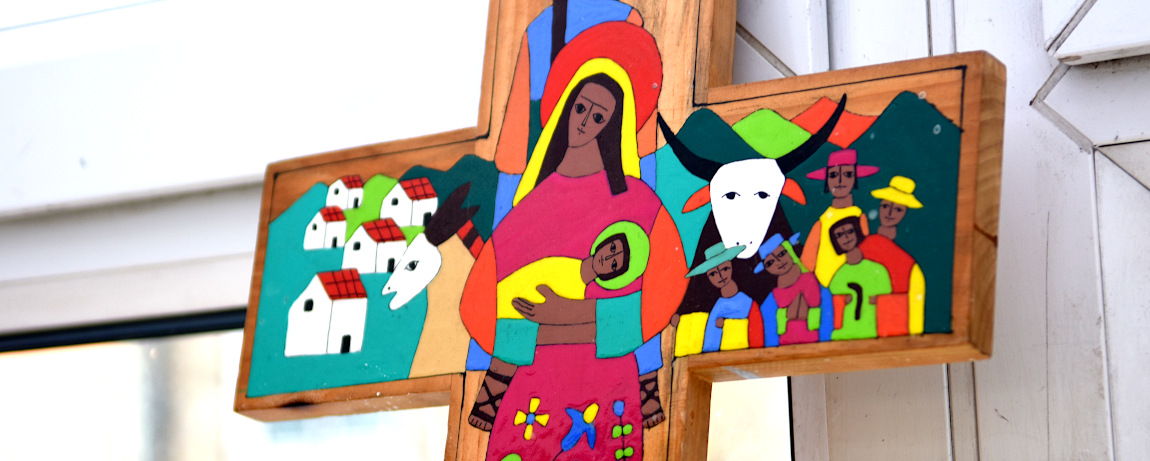 Collective Worship
The whole school attends acts of Collective Worship every day.
Mondays and Tuesdays: key stage singing assemblies led by Mr Carden.
Wednesdays: Church service led by Graham or Helena, the clergy at St Stephens with St John on Rochester Row. These services are very child-friendly, and Year 6 take a leading role by processing, singing in the choir and reading the Bible readings and prayers.
Thursdays: We focus on celebrating achievements, led by a member of SLT, School Council or a class teacher with their class. When a class teacher leads the assembly, their class also recite a piece of poetry they have been learning. We would be very grateful if parents could support their children in learning these poems when it is their turn.
Friday: Opportunities for classes to share what they have been learning with their families and the rest of the school.
Community Corner
This week we were meant to be hosting a joint service with St Matthews, which sadly they had to postpone. We look forward to planning more joint services with them next academic year.
But the show went on, with Graham leading our service on Wednesday and Year 6 in the choir stalls for the penultimate time. Next week we will have one more Wednesday service with this cohort of brilliant choristers, prayer and Bible readers, and soloists. Well done Year 6 for a great year at the top of the school!
This week's reading came from Matthew 10: 1-7, where all of Jesus' disciples are named. Graham talked about the importance of names – not the nasty name-calling that can happen in the playground or online, rather the names we are known by and answer to.
The names we all know each other as; and the names given to us by our parents. Jesus and God call us by our names and we are called by our name to be kind, thoughtful and loving.
Term Dates 2023-2024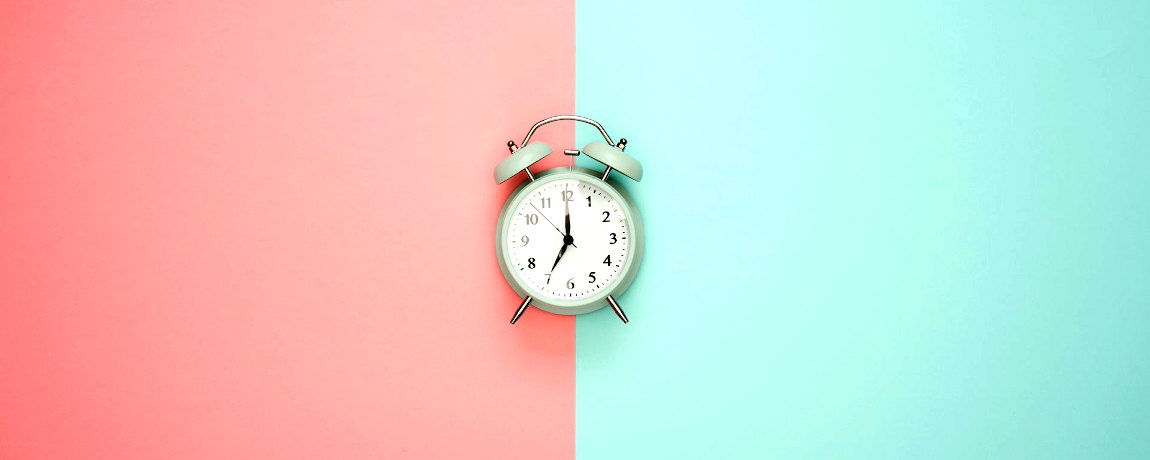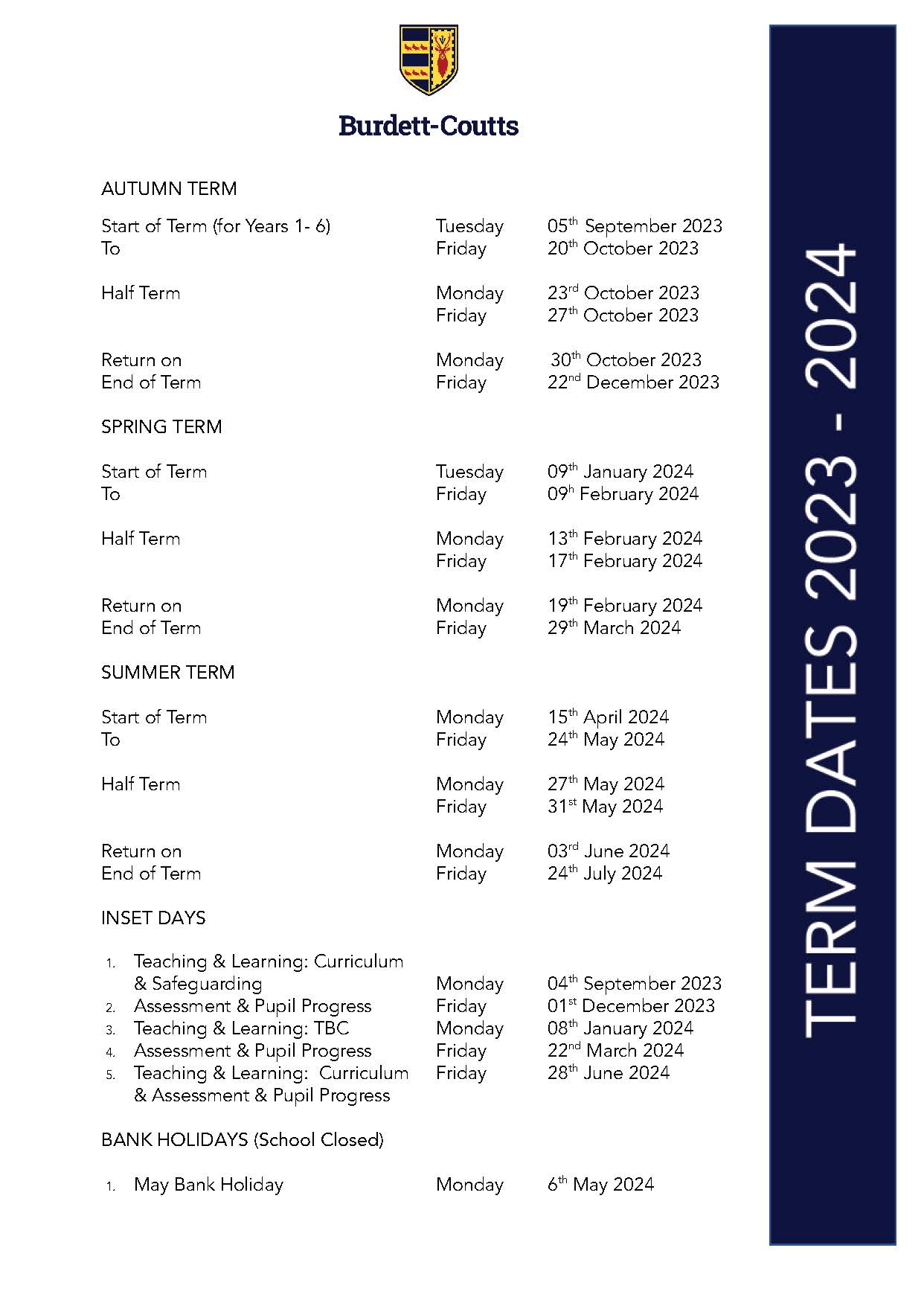 Please find here the agreed term dates set by our school's Governing Body for the upcoming academic year, starting September 2023.
Please remember that holidays will not be authorised during the school term, and that all children should be in school (on time) every day.
Please refer to the table below for the term dates, including INSET days and Bank Holidays when the school will be closed to pupils.
Alternatively, you can click on the image thumbnail on the right to view the PDF (please note this will open in a new window) or you can click on the link below:
AUTUMN TERM 2023

Start of Term (for Years 1-6)

Tuesday

05 September 2023

To

Friday

20 October 2023

Half Term

Monday

23 October 2023

 

Friday

27 October 2023

Return on

Monday

30 October 2023

End of Term

Friday

22 December 2023

 

SPRING TERM 2024

Start of Term

Tuesday

09 January 2024

To

Friday

09 February 2024

Half Term

Monday

12 February 2024

 

Friday

16 February 2024

Return on

Monday

19 February 2024

End of Term

Thursday

28 March 2024

 

SUMMER TERM 2024

Start of Term

Monday

15 April 2024

To

Friday

24 May 2024

Half Term

Monday

27 May 2024

 

Friday

31 May 2024

Return on

Monday

03 June 2024

End of Term

Friday

24 July 2024
INSET DAYS
Teaching & Learning: Curriculum & Safeguarding

Monday

04 September 2023

Assessment & Pupil Progress

Friday

01 December 2023

Teaching & Learning TBC

Monday

08 January 2024

Teaching & Learning: Curriculum Map Autumn/Spring

Tuesday

22 March 2024

Teaching & Learning: Curriculum, Assessment & Pupil Progress

Friday

28 June 2024

BANK HOLIDAYS (school closed)
May Bank Holiday

Monday

06 May 2024
Online Safety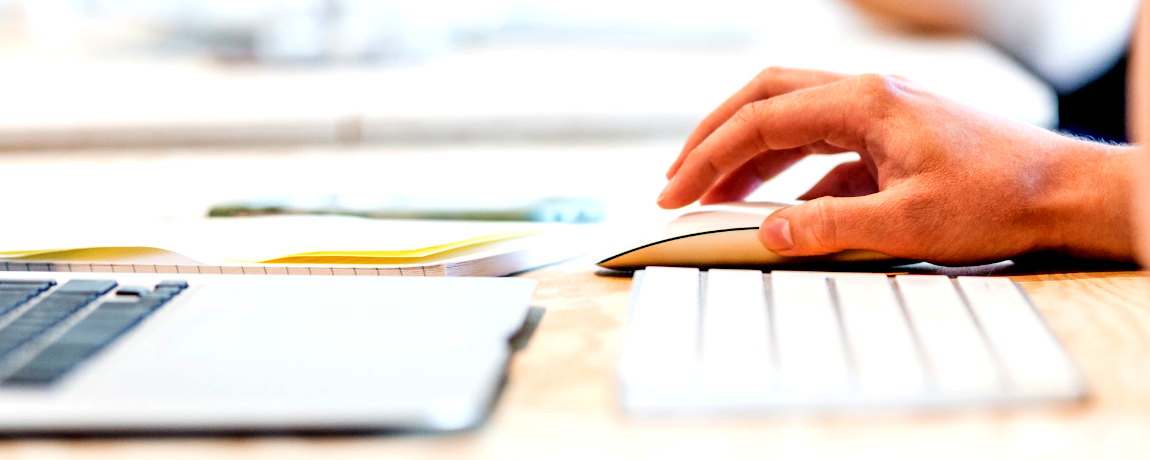 Did you know that not all apps are safe for children, with many popular ones having certain age restrictions. For example, WhatsApp, Tik Tok, Instagram and Facebook operate a minimum age of 13+ years, and therefore primary school children should not have their own, nor access to, such apps or accounts.
As parents, you can help safeguard your children online by researching these apps and their purposes, as well as their age restrictions, BEFORE agreeing to download them. If you do choose to download them, remember that parental controls such as password protection, can be set up so that in-app downloads or purchases, cannot be completed by the children themselves.
For example, to prevent iTunes, Apple App Store purchases or downloads, all you need to do is:
Go to Settings and tap Screen Time.
Tap Content & App Privacy Restrictions. If asked, enter your passcode.
Tap iTunes & App Store Purchases.
Select a setting and set to Don't Allow.
Tips on how to install parental controls on other apps and devices (Android or Apple) can easily be found online, or even from the app developers themselves.
Limited September 2023 places available for Preschool, Nursery & Reception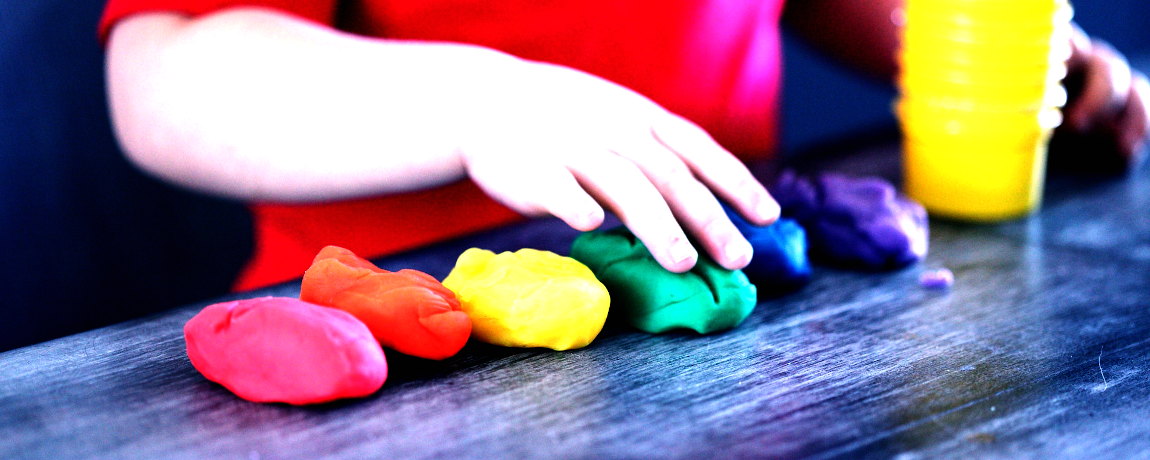 If you are looking for a Preschool (2-year olds), Nursery (3-year olds) or Reception place for your child from September 2023, please contact the school and make an appointment to join a school tour. We currently have:
3 full-time Preschool places
3 full-time Nursery place available, and 1 part-time place (afternoon)
4 Reception class spaces
We'd love to have you join us for a 30-minute bespoke EYFS tour, where you will have the chance explore our Early Years setting, speak to key staff, and ask any questions regarding admissions and your child starting with us at Burdett-Coutts.
Please contact us to register for our tours which take place every Thursday, with times available from 09:30 – 14:30 during term time.
To book your tour place, please call 0207 828 6790
Funding eligibility letter for Pupil Premium, Early Years Funding & Free School Meals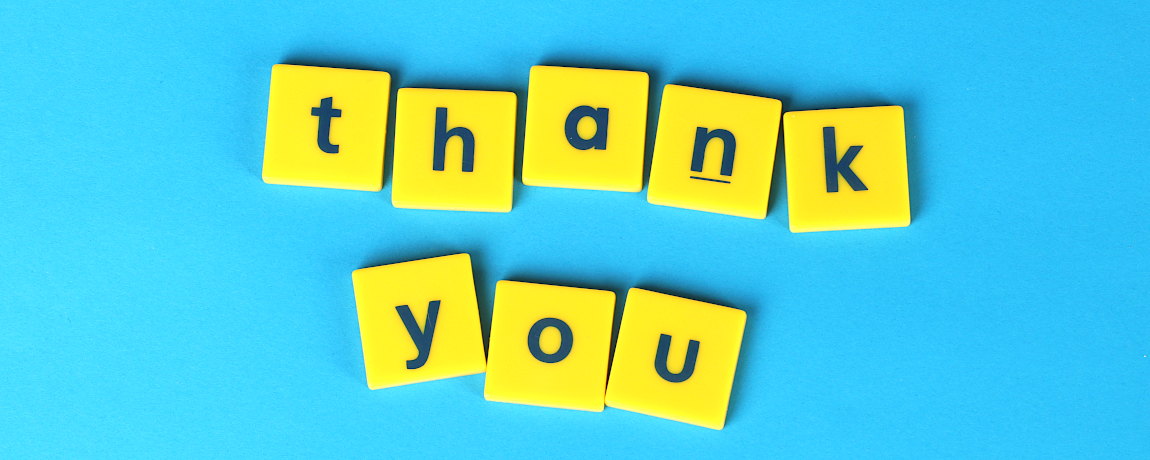 Due to changes in the eligibility criteria for Pupil Premium, Free School Meals and qualifying for 30 hours of funding for Nursery provision, many pupils currently enrolled at our school may now be entitled to one of these funding allocations.
We will be issuing letters to families who are currently not in receipt of the above, asking you to complete the registration for the identified funding option your child/ren maybe eligible for. Thank you so much in advance for your help in completing this.
This funding allows us to increase additional staffing hours to run booster groups, and an exciting range of extended day activities, that benefit our school and your child, and your cooperation is greatly appreciated at this difficult time for school budgets.
If you should have any queries with regards to the letter sent to you, please contact Mrs Deary or the school office.
Nursery: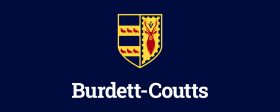 The Nursery children have been having fun and indulging in sensory play using shaving foam, transforming it into delightful ice cream treats using toy cones. Through this imaginative and sensory experience, they enhanced their development in cognition, creativity, communication, and sensory awareness—truly benefiting from the wonders of EYFS curriculum!
Reception: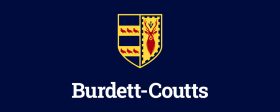 This week in Maths we revisited repeated patterns. We started by following repeated patterns and creating pattern snakes. We had to look closely at the colours used and the order of the colours in the snake. We then moved on to creating our own repeated patterns for our friends to continue. We know that you need to look at the colours that come before and look closely at how many times a colour is repeated. This extended into our play and we created repeated patterns using lots of different equipment such as, wooden beads, play food and small world figures.
Year 1: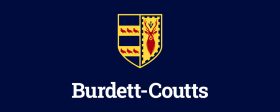 In Art this week we have been looking at different types of patterns using materials such as plaiting and weaving. We used three different colours of wool to make friendship bracelets for our class. We learnt about the many different things that can be or are plaited, such as hair, ropes and bread.
Year 2: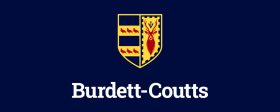 This week, Year 2 read the book 'The Journey Home', by Frann Preston-Gannon. The story allowed children to explore the experiences and emotions of endangered animals who travel far from home when their habitats and lives are put in danger. A character called Dodo tells them that once their habitats are safe and sustainable they can go back to where they come from. We all know what happened to Dodo and this story serves as a stark reminder of what can happen to other endangered species if we don't take care of our planet.  In our Writing lessons, children focused on writing to inform,  looking at key features of information texts and writing fact files about habitats. Children worked first in partners to research about their chosen habitat, using computers, books and videos, and integrated their knowledge from our previous Science topic, Living Things and their Habitats. They then used their findings to create captivating and informative fact files.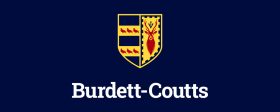 Year 3:
Last Thursday, Year 3 had a wonderful time at the beach. The students swam in the sea, looked and collected seashells and played on the sand. It was a fantastic day out.
Year 4: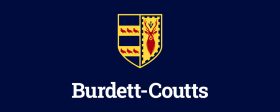 In our Science lessons, we have been learning all about sound. We have been thinking about how sound travels, how it is made and how we as humans hear sounds. We understand that it is vibrations that make sounds and can differentiate between pitch and volume. We also know that sound travels through solids, liquids and gases to different degrees. Our music lessons are, of course, invaluable when studying sound. We drew very detailed diagrams of the human ear and can name its parts and functions. We are now making string telephones to explore how sound travels over distance. 
Year 5: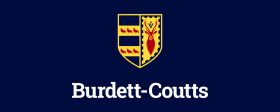 In English, we are reading a book called 'There's a Boy in the Girl's Bathroom' by Louis Sachar. The book is about a friendship between Bradley Chalkers and Jeff Fishkin, and how they both ended up at different times in the girls' bathroom by mistake. The book is really funny! This week we are exploring how the friendship ended and whether they should try and become friends again. To better understand the characters, we used drama to put ourselves in the characters shoes.
Year 6: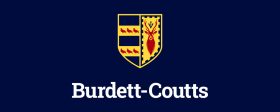 On Tuesday this week we visited the St Andrews Club (our local youth club), where we took part in a transition workshop. We had fun building Lego, making milkshakes, playing chess, push ball and snooker. It was a chance for us to work as a team, reflect on our experiences and just have fun with our friends after a busy year of working extremely hard.