School Newsletter : 15 September 2023
| Issue 01 | Autumn 1 | Week 1 |
Welcome Back!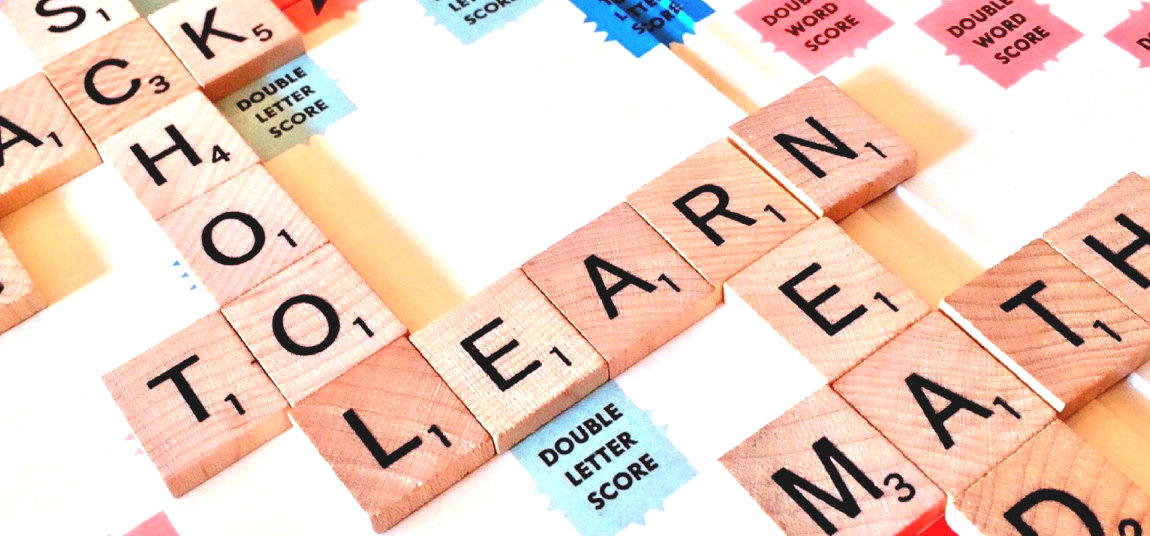 A big welcome back to all pupils, parents and staff of Burdett-Coutts! The sun has shone down on us since returning to school, and we have had an excellent start to the new academic year.
We're absolutely delighted to welcome our 2-year olds and their families to our Preschool, and also to extend a warm welcome to the children and families who have joined our Nursery and Reception this term.
All classes across our school have settled brilliantly, with the pupils getting to know their new teachers and classrooms. The children have already had a busy start to their curriculum learning, with educational visits & theatre workshops for Years 1, 2, 3, 4 & 6 in the first two weeks of school alone!
A reminder that every child from Reception to Year 6 is now entitled to a free school meal each day. We hope that many of our families will continue to take advantage of this new government initiative.
Our teachers & staff for 2023/2024 are:
Preschool Lead: Angeliki Karali & Anna Barba
Nursery: Katelyn Boston (Gerke) & Fiona Martin
Reception: Ashlee McPherson & Rachida El Mamoun
Nurture Class: Ella Camplin (Class Leader) with Frankie Brightwell & Sharon Muir
Year 1: Kate Landrigan & Gemma Rose
Year 2: Penelope Jorquera & Polly Cameron
Year 3: Natasha Findlay & Corinne Russell
Year 4: Alice Mattey
Year 5: Debbie McCormack
Year 6: Carly Sweeney
Music & IT: Derek Carden
Wrap around care:
It's been wonderful to be able to have so many pupils enroll for the wide range of wrap around care clubs that we offer. Demand for spaces has grown, so kindly note that ad-hoc days may no longer be possible, due to ratios for adults and pupils in a given club.
If you do have a need for wrap around care, please register your child at the school office.
The Autumn Term 2023 provisions are:
Breakfast Club @ 07:45 – 08:45: Starts Tuesday 5th September until Friday 22nd December
Extended School Day Clubs @ 15:30 – 16:30: Starts Monday 18th September until Friday 15th December
After School Club @ 15:30 – 18:00: Starts Tuesday 5th September until Thursday 21st December
2023 outcomes: A cause for celebration!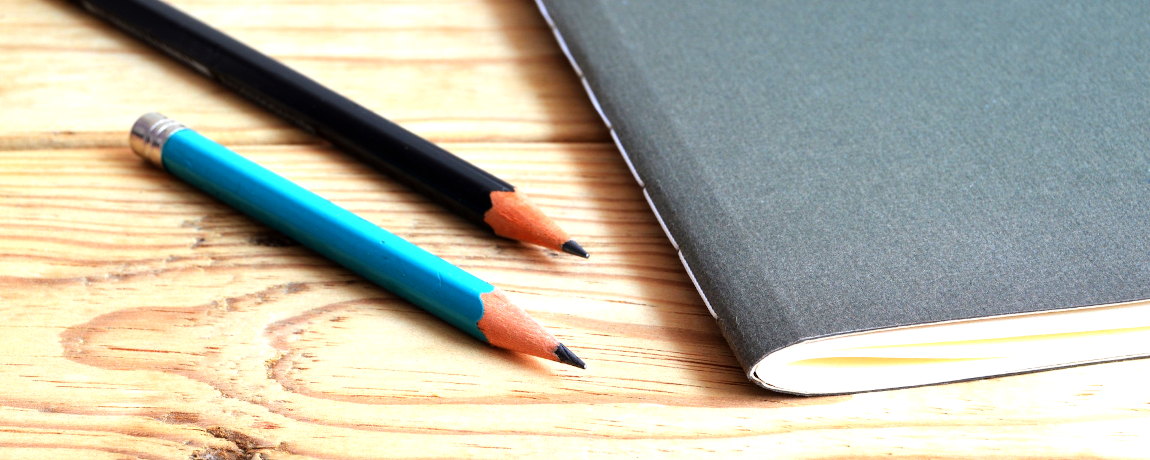 In recent weeks, outcomes* (*unvalidated data) have been published for:
EYFS | Reception: Good Level of Development (GLD)
KS1 | Year 1 Phonics and Year 2 SATs
KS2 | Year 4 Multiplication Check and Year 6 SATs
We are delighted with how well pupils demonstrated their skills, knowledge and understanding of teaching and learning last year. Thank you to parents and families for their continued ongoing support as we start a new school year, including your collaboration with the school and school staff.
These amazing results are a recognition of how working together supports the development of good learning behaviours, confidence, and resilience, whilst securing good outcomes and achievements for all.
Congratulations to pupils and staff for these amazing results
We are delighted to publish the following outcomes for pupils at Burdett-Coutts, alongside the national comparisons:
Reception 2023 GLD
75%
67% National 2023
Year 1 2023 Phonics
90%
79.5% National 2023
Year 2 SATs
*RWM: Reading, Writing & Maths combined score
| | | | | |
| --- | --- | --- | --- | --- |
| Expected Standard (EXS) | Reading | Writing | Maths | RWM |
| 2023 Cohort | 75% | 75% | 85% | 75% |
| National | 68% | 59.4% | 70% | 55.4% |
| | | | |
| --- | --- | --- | --- |
| Exceeding Expected Standard (GDS) | Reading | Writing | Maths |
| 2023 Cohort | 30% | 10% | 30% |
| National | 18% | 7.5% | 15.6% |
Year 4 Multiplication Test (MTC)
MTC Average: 20.4
Burdett-Coutts Average: 22.6
Year 6 SATs
*RWM: Reading, Writing & Maths combined score
| | | | | | |
| --- | --- | --- | --- | --- | --- |
| Expected Standard (EXS) | Reading | Writing | Maths | SPAG | RWM |
| 2023 Cohort | 91% | 95% | 91% | 100% | 81% |
| National | TBC | TBC | TBC | TBC | 59% |
| | | | | | |
| --- | --- | --- | --- | --- | --- |
| Higher Standard (GDS) | Reading | Writing | Maths | SPAG | RWM |
| 2023 Cohort | 52% | 24% | 52% | 76% | 19% |
| National | TBC | TBC | TBC | TBC | TBC |
PE Lessons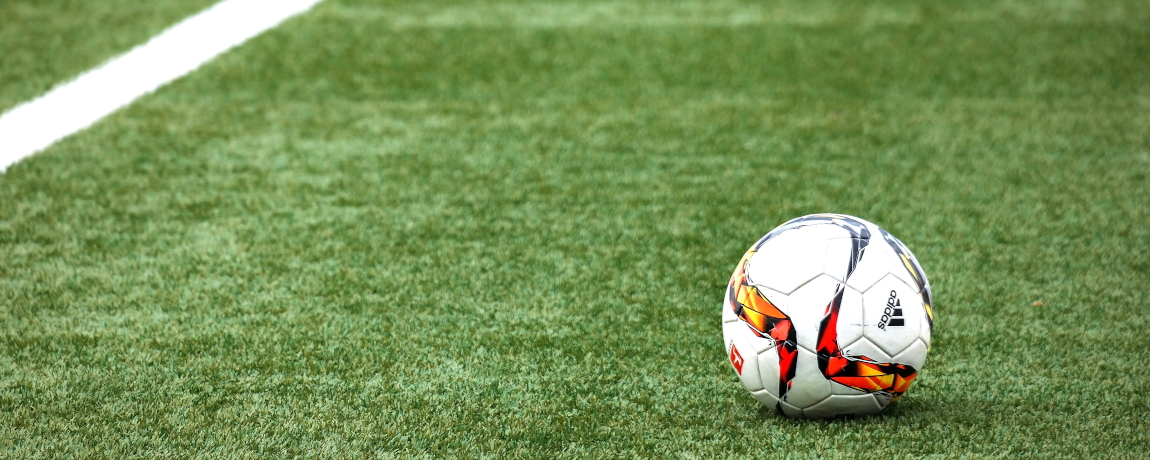 Please ensure that your child is wearing the correct PE kit to school each week. Pupils who are not wearing their full PE kit will not be able to participate in lessons, and a note will be sent home indicating why they were not able to participate.
The full PE kit for the Autumn/Winter term is as follows:
Plain navy blue leggings or tracksuit bottoms
School navy blue PE t-shirt
School navy blue sweatshirt (all year groups).
Pupils in KS2 (Years 3 – 6) must wear a school navy sweatshirt for PE and NOT their school jumper.
Plain black trainers (velcro if your child struggles with shoe laces)
Please ensure all items of uniform are clearly labelled (with a permanent pen or label)
PE lessons are on:
Monday: Year 1
Tuesday: Year 5
Wednesday: Early Years & Year 3
Thursday: Year 6
Friday: Year 4 & Year 2
Please note change of day for Year 1 & Year 6
Information Coffee Morning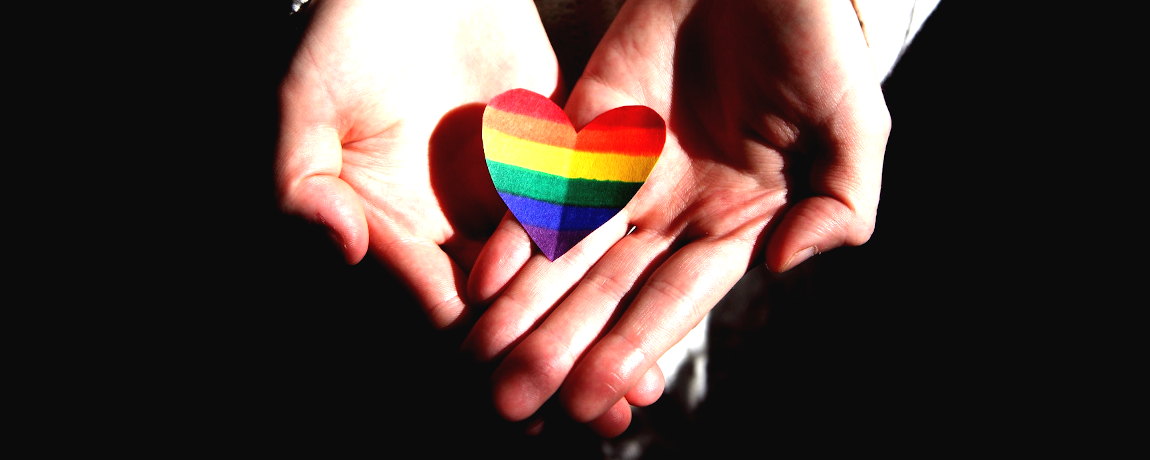 Are you worried about your child's concentration or focus? Are there concerns about behaviour at home? Do you have a niggle at the back of your mind about ADHD? Does your child forget things or struggle with routines? Do you find it difficult to get your child to bed at night?
Join us on on Wednesday 18th October @ 09:00 to 10:00 where Alexander Haswell, our School Educational Psychologist will be hosting a FREE Coffee Morning to answer any questions and concerns you may have. Open to all parents and carers – everyone is welcome!
For further details, please speak to our school's SENCO, Ella Camplin to find out more.
Out and About….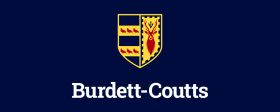 Wednesday 13th September: Year 4 Trip to Fulham Palace
Year 4 visited Fulham Palace for an interactive workshop about the Romans and were thrilled to handle artefacts found near the site that are from Roman times. Fulham Palace was a Roman farm and they learnt about how people know this. They also handled replica artefacts and tried to work out which room in the Roman farm they would go in. It was a really interesting day and great start to their topic!
Thursday 14th September: Workshops with Years 3, 2 & 1
Years 1, 2 & 3 were visited by facilitators from The Freshwater Theatre Company this week. Year 3 were taken back in time to the Stone, Bronze and Iron Ages, discovering what life was like in prehistoric Britain. Years 1 & 2 were welcomed into the Magical Toy Museum, where they visited different rooms containing different types of toys from history and learnt to describe their differences. They even used their bodies to show how different types of dolls moved and thought about the materials used to create the toys. They learnt about how teddy bears got their name and put on a little play about American President Theodore Roosevelt (there's a clue to the teddy bear name!).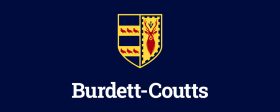 Thursday 14th September: Year 6 Trip to The Imperial War Museum
Year 6 visited the Imperial War Museum as part of otheir work as historians to explore the WW1 and WW2 galleries. They learnt about the events which caused WW1, trench warfare, the changing role of woman and the impact of war on civilians. They experienced the air raid sirens and made a dash for the Anderson and Morrison shelters and were even fortunate enough to handle some artefacts. These included: a gas mark for babies, Christmas gifts from Princess Mary sent to soldiers on the front line and a penny which was sent to loved ones of deceased soldiers.
School Meals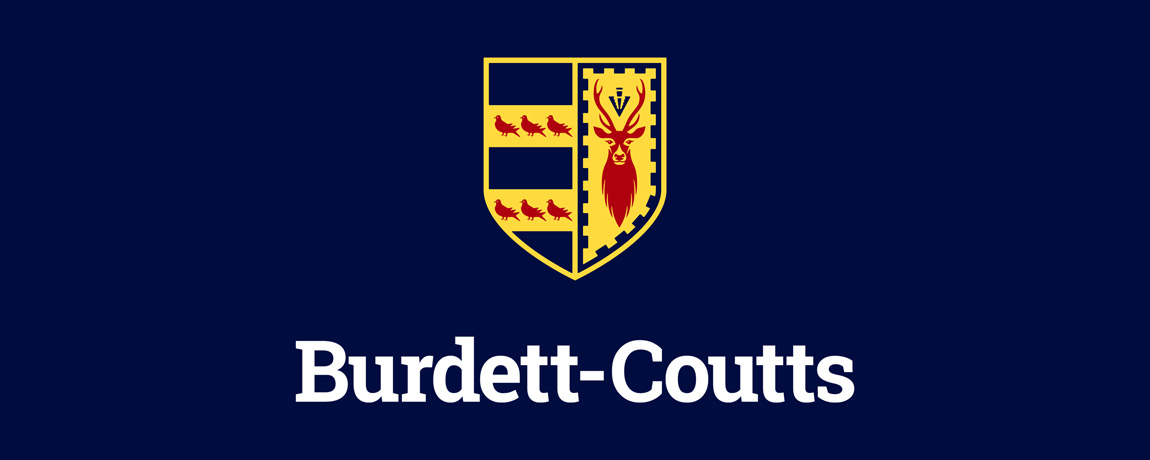 If you would like your child to move from bringing a packed lunch to having a school meal, you must inform the office at least a week in advance of this change being made. Kindly note pupils are not allowed to alternate between having packed lunches and/or school meals on a daily or weekly basis. If you have any questions, please see a member of the school admin staff at the school office.
You can find the current school lunch menu here >
If you require a printed copy, please ask at the school office. Should you have any questions about the menu, kindly make an appointment to speak with Miss Barnett.
Are you getting to school on time?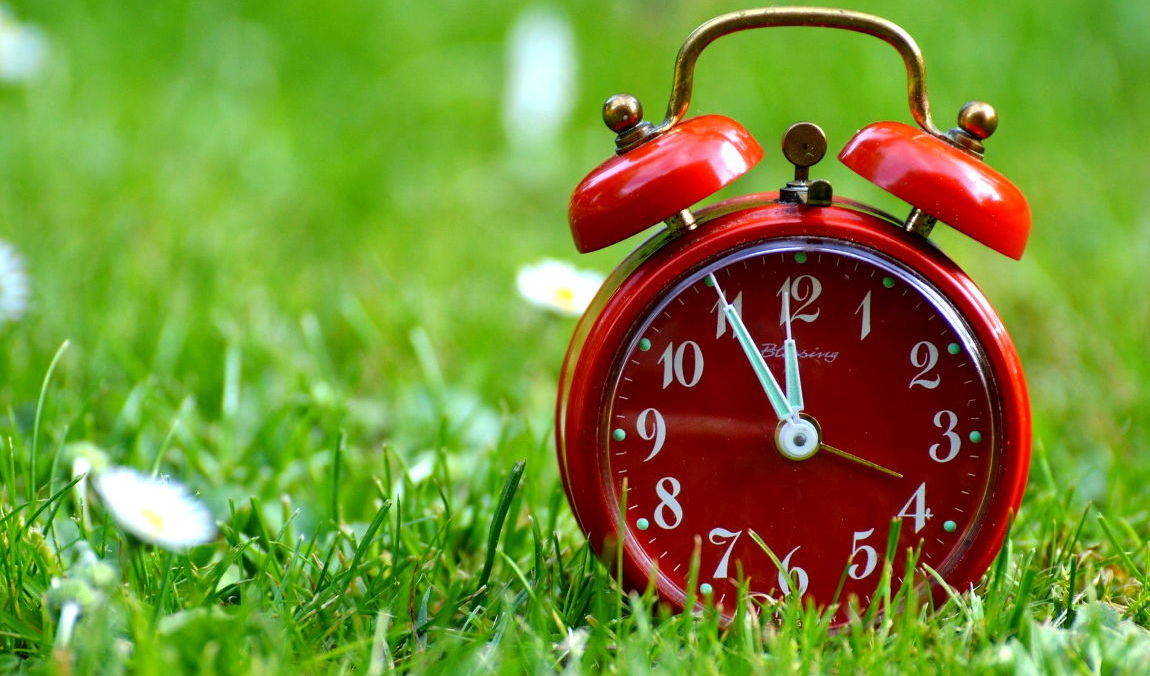 Why good school attendance matters: Missing a few days of school here and there may not seem a big deal, but research shows that it can have a significant impact on children's learning.
Children who miss a substantial amount of school fall behind their peers, and struggle to catch up. Most of the work they miss is never made up, which can lead to big gaps in their learning.
Poor attendance often starts at primary school and children who fall into this pattern are likely to under-achieve at secondary school.
Pupils who miss between 10 and 20% of school (that's 19 – 38 days per year) stand only a 35% chance of achieving five or more good GCSEs, compared to 73% of those who miss fewer than 5% of school days.
An attendance rate of 95% is generally considered good; this allows for children to miss 9.5 days across the school year.
Persistent absence (PA) is defined as an attendance rate of 90% or below.
All pupils are expected to have an attendance rate of 95% or higher.
Attendance class of the week: Each week we will be celebrating the class with the highest attendance levels.
Did you know?!
10 minutes late every day = 33 hours lost learning each year!
Lateness and absence has a significant impact not only on your child's learning, but also others, as teachers may have to re-teach late arrivals to ensure they can participate in the lesson.
Remember pupils need to be in school by 08:55.
The pupil entrance gates open at 08:40.
Upcoming Events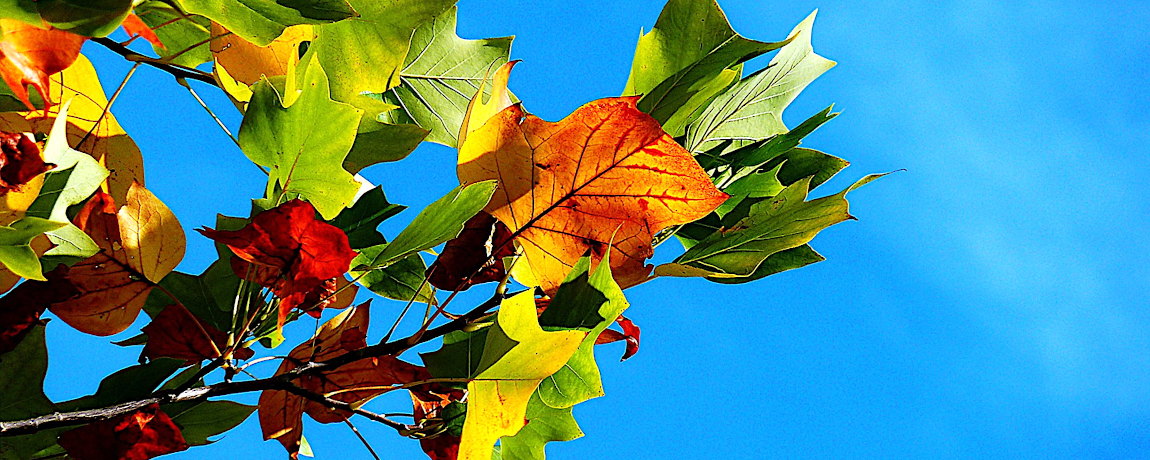 September:
Monday 25th: Year 6: Inter-generational Music Project @ Norton House (Visit 1)
Monday 25th:  Years 2 & 4: Fire Brigade and Neighbour Hood Watch Visit
Thursday 28th: Year 2: Trip to Kensington Palace
Friday 29th: MacMillan Coffee Morning
October:
Monday 2nd & 3rd: School individual photographs. Details to follow.
Monday 2nd: Year 6: Inter-generational Music Project @ Norton House (Visit 2)
Wednesday 4th: Year 5: Theatre Workshop: Beowulf and the Anglo-Saxons (in school)
Monday 9th: Year 6: Inter-generational Music Project @ Norton House (Visit 3)
Monday 16th: Year 6: Inter-generational Music Project @ Norton House (Visit 4)
Wednesday 11th@ 09:30:  Harvest Service @ St. Stephens Church. Parents & carers invited; doors @ 09:15
Wednesday 18th: Coffee Morning with Alex Haswell (school educational psychologist)
Wednesday 18th: Parents Evening. Details to follow.
Monday 23rd – Friday 27th: October Half Term
Monday 30th: Year 6: Inter-generational Music Project @ Norton House (Visit 5)
November:
Tuesday 31st @ 09:00: Year 6 SATS information meeting (school hall)
Wednesday 1st:Year 4: In-school Theatre Workshop (Mayan Civilisation)
November (continued):
Thursday 2nd: Year 5: British Museum trip (Tablet Tour of The Greeks)
Monday 6th: Year 6: Inter-generational Music Project @ Norton House (Visit 6)
Wednesday 8th: Year 3: British Museum trip (Ancient Egypt)
Thursday 9th: Year 6: Churchill War Rooms trip
Friday 10th: Remembrance Day Service. Parents & carers invited. Details to follow.
Monday 13th: Odd Socks Day
Friday 17th: Year 2: Tower of London trip
Tuesday 21st: Year 1: National Portrait Gallery trip
December:
Friday 1st: INSET Day (no school for pupils)
Wednesday 6th: 9 Lessons Christmas Service @ St. John Smith Square. Details to follow.
Thursday 7th: Christmas Jumper Day
Friday 8th @ 14:00: EYFS & KS1 Nativity @ St. Stephens Church. Doors from 13:45
Friday 15th: End of Extended School Day Clubs (15:30 – 16:30)
Friday 15th @ 14:15: KS2 Nativity @ St. Stephens Church. Doors from 14:00
Friday 22nd @ 10:30: Christingle Service @ St.Stephens Church. Parents & carers invited. Details to follow.
Friday 22nd December:  School finishes at 13:30 for the Christmas Holidays.
Term Dates 2023-2024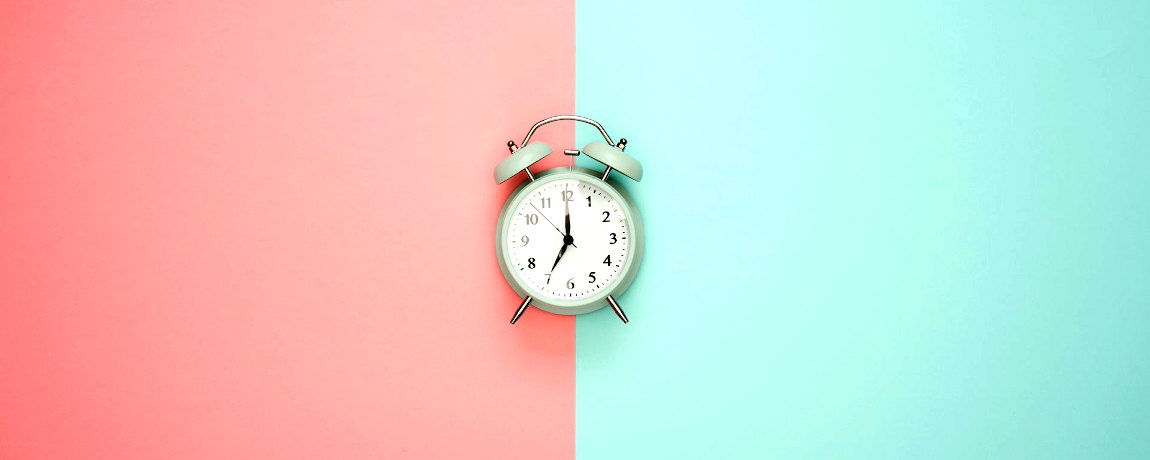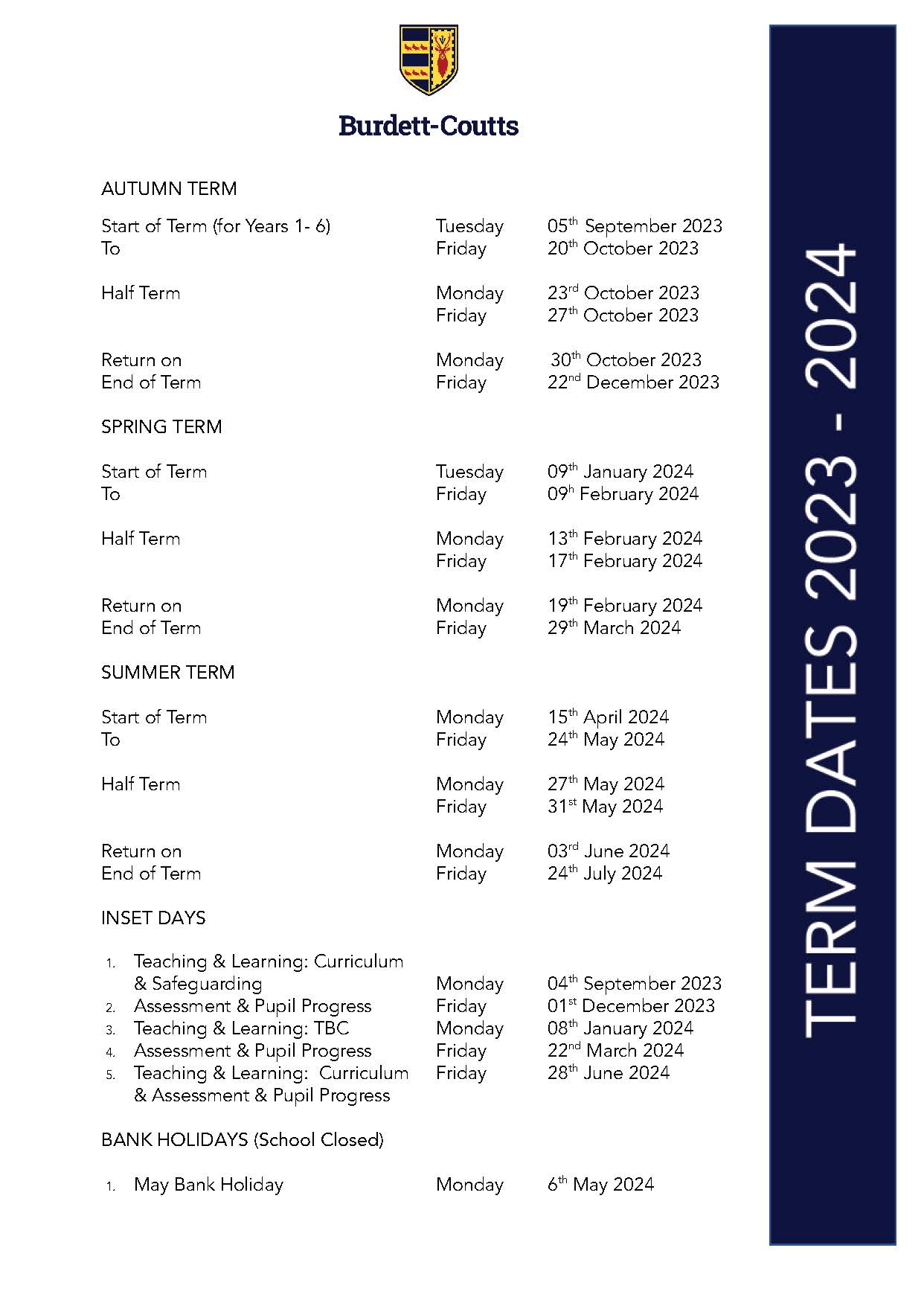 Please find here the agreed term dates set by our school's Governing Body for the upcoming academic year, starting September 2023.
Please remember that holidays will not be authorised during the school term, and that all children should be in school (on time) every day.
Please refer to the table below for the term dates, including INSET days and Bank Holidays when the school will be closed to pupils.
Alternatively, you can click on the image thumbnail on the right to view the PDF (please note this will open in a new window) or you can click on the link below:
AUTUMN TERM 2023

Start of Term (for Years 1-6)

Tuesday

05 September 2023

To

Friday

20 October 2023

Half Term

Monday

23 October 2023

 

Friday

27 October 2023

Return on

Monday

30 October 2023

End of Term

Friday

22 December 2023

 

SPRING TERM 2024

Start of Term

Tuesday

09 January 2024

To

Friday

09 February 2024

Half Term

Monday

12 February 2024

 

Friday

16 February 2024

Return on

Monday

19 February 2024

End of Term

Thursday

28 March 2024

 

SUMMER TERM 2024

Start of Term

Monday

15 April 2024

To

Friday

24 May 2024

Half Term

Monday

27 May 2024

 

Friday

31 May 2024

Return on

Monday

03 June 2024

End of Term

Friday

24 July 2024
INSET DAYS
Teaching & Learning: Curriculum & Safeguarding

Monday

04 September 2023

Assessment & Pupil Progress

Friday

01 December 2023

Teaching & Learning TBC

Monday

08 January 2024

Teaching & Learning: Curriculum Map Autumn/Spring

Tuesday

22 March 2024

Teaching & Learning: Curriculum, Assessment & Pupil Progress

Friday

28 June 2024

BANK HOLIDAYS (school closed)
May Bank Holiday

Monday

06 May 2024
Biscuits Bytes…..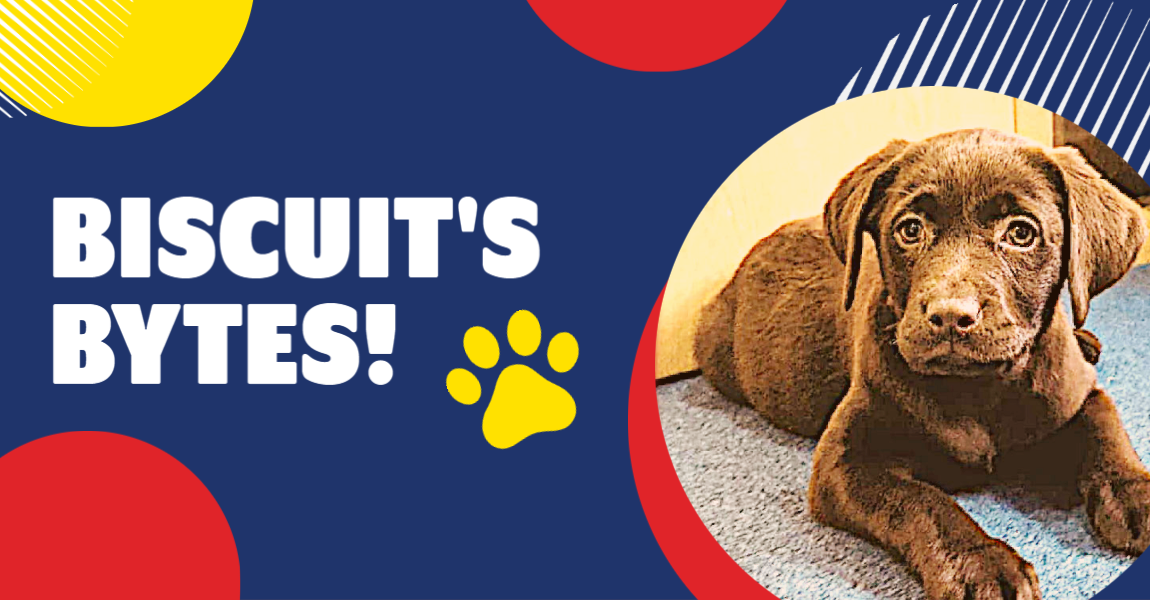 Woof!
Welcome back to school everyone!
I have really missed you all, and it has been wonderful seeing all my friends returning to school this week. I have been so happy to see familiar faces and have spent time meeting lots of new children in our Early Years classes this week. I have enjoyed a lot of belly rubs and head pats. Ahhh, it truly is a dog's life 🙂
It may have been the first full week back, but wow it has been busy! There have lots of workshops taking place in school, PE lessons have resumed this week and lots of classes have been out on trips. Alas, without me 🙁
Have a wonderful weekend and I can't wait to see you all again on Monday.
Online Safety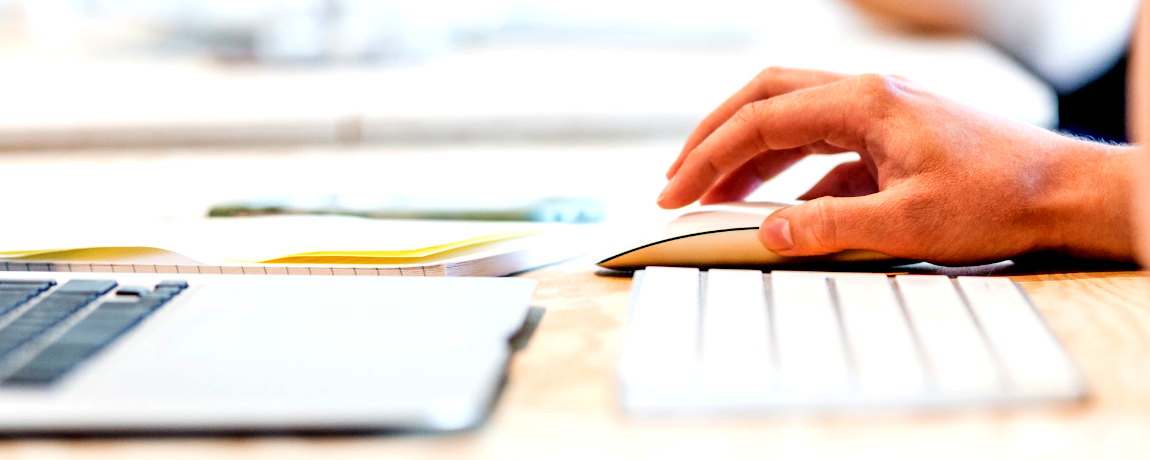 Did you know that not all apps are safe for children, with many popular ones having certain age restrictions. For example, WhatsApp, Tik Tok, Instagram and Facebook operate a minimum age of 13+ years, and therefore primary school children should not have their own, nor access to, such apps or accounts.
As parents, you can help safeguard your children online by researching these apps and their purposes, as well as their age restrictions, BEFORE agreeing to download them. If you do choose to download them, remember that parental controls such as password protection, can be set up so that in-app downloads or purchases, cannot be completed by the children themselves.
For example, to prevent iTunes, Apple App Store purchases or downloads, all you need to do is:
Go to Settings and tap Screen Time.
Tap Content & App Privacy Restrictions. If asked, enter your passcode.
Tap iTunes & App Store Purchases.
Select a setting and set to Don't Allow.
Tips on how to install parental controls on other apps and devices (Android or Apple) can easily be found online, or even from the app developers themselves.
Last few places for Preschool, Nursery & Reception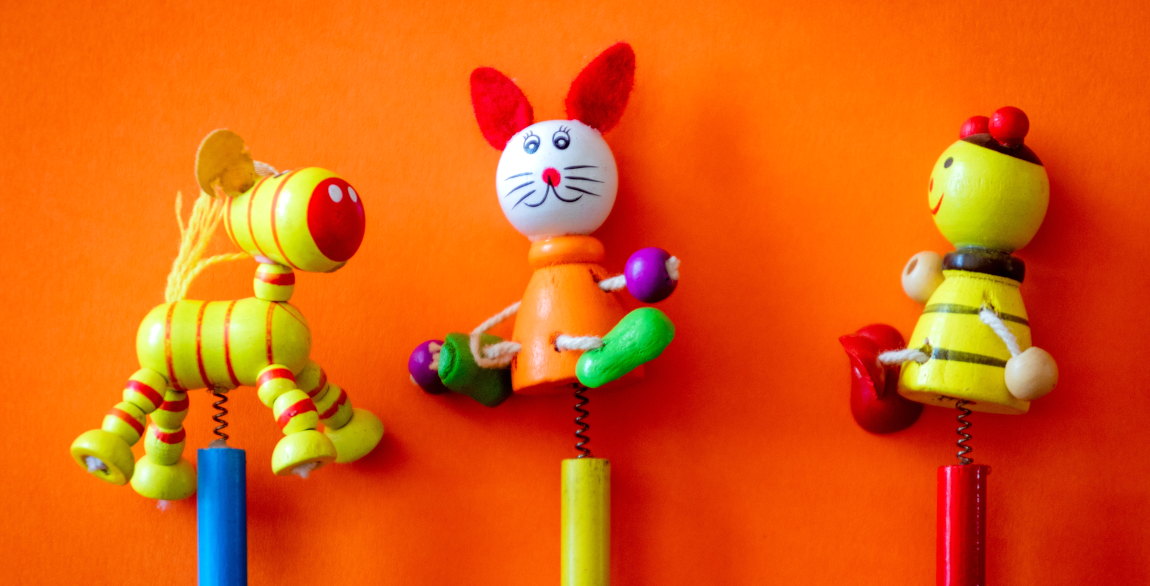 We only have a few places remaining in our early years provision for September 2023. Currently we have:
2 full-time Preschool (2-year olds) places
3 full-time Nursery (3-year olds) place available, and 1 part-time place (afternoon)
4 Reception class places
If you are looking for a Preschool, Nursery or Reception place for your child from January 2024 or September 2024, we'd love to have you join us for a 30-minute bespoke EYFS tour. Here, you'll have the chance explore our Early Years setting, speak to key staff, and ask any questions regarding admissions and your child starting with us at Burdett-Coutts.
Contact us to register for our tours which take place every Thursday, with times available from 09:30 – 14:30 during term time.
To book your tour place, please call 0207 828 6790
Funding eligibility letter for Pupil Premium, Early Years Funding & Free School Meals

Due to changes in the eligibility criteria for Pupil Premium, Free School Meals and qualifying for 30 hours of funding for Nursery provision, many pupils currently enrolled at our school may now be entitled to one of these funding allocations.
We will be issuing letters to families who are currently not in receipt of the above, asking you to complete the registration for the identified funding option your child/ren maybe eligible for. Thank you so much in advance for your help in completing this.
This funding allows us to increase additional staffing hours to run booster groups, and an exciting range of extended day activities, that benefit our school and your child, and your cooperation is greatly appreciated at this difficult time for school budgets.
If you should have any queries with regards to the letter sent to you, please contact Mrs Deary or the school office.
Preschool: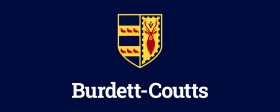 Our little explorers are having a blast in preschool! They're making new friends through fun games and imaginative adventures, creating lasting memories together.
Nursery: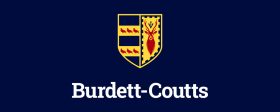 Our Nursery superstars are back in action, embracing school life with lots of joy and enthusiasm! They've been busy crafting themselves through creative body image projects, while making wonderful new friends along the way.
Reception: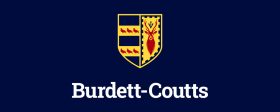 Our topic in class is 'All About Me'. This week in Reception we have been getting to know each other. We have been learning about what makes us unique such as our favourite foods, colours, physical characteristics and our families. We have learnt that families come in all different shapes and sizes and have many wonderful ways of celebrating special occasions. Today we read a book called Our Class is a Family, and discussed all the different types of family members we read about in the story, before drawing and discussing our own families further.
Year 1: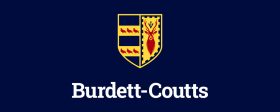 Welcome back Year 1! What an amazing start to the new school year (despite the heat!). Year 1 is getting into the swing of being in a new classroom and adjusting to new expectations. We have been learning to put our hands up and have been sitting at our desks for longer periods of time with ease. We thought of some classroom rules together and created a treaty to make our transition run smoothly. Keep up the great work Year 1!
Year 2: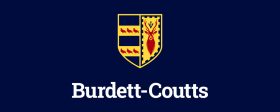 What a great start to Year 2! The children have thoroughly enjoyed settling into their new classroom and have been enthusiastic about their learning. They have welcomed each other back with joy, friendship and no small amount of chattering! We have been very busy familiarising ourselves with new routines and expectations for learning in Year 2. This week we have focused on getting to know each other and it has been great to see everyone's confidence grow throughout the week.
Year 3: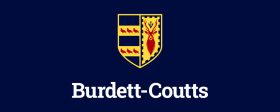 Year 3 has had a wonderful start to our new school year. We have become familiar with the new routines and transitions in Year 3 and have discussed classroom rules and expectations. We then created a class treaty which we all contributed ideas to and agreed upon our class rules for the year.
Year 4: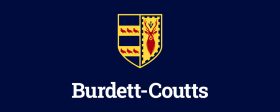 Hello and welcome back! We have had a busy start to the term, and we are really enjoying our Romans History study. We have started to put key events into chronological order and have learnt about the different jobs that historians can have. On Tuesday, we had an online workshop with the British museum where we followed the discovery of the Frome Coins which are now displayed in the gallery. Hopefully it has inspired some of us to visit the Museum to see them!
Year 5: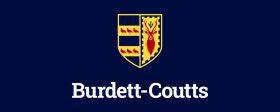 Welcome back to the new school year. I hope that you had a great summer and are well rested, as we are raring to go in Year 5! We are currently reading Beowulf by Michael Morpurgo, which is a story based on a famous Norse legend and is set over 1500 years ago. It has cross curricular links with our history topic of Anglo-Saxons and has truly fuelled the children's imaginations. A group of girls are in the process of creating an Anglo-Saxon house (all their own idea, which is lovely to see), and we can't wait to see the finished result.
Year 6: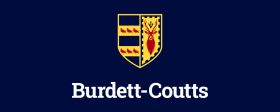 This week in English, Year 6 have been working hard to write diary entries in the style of Michael Morpurgo from the perspective of Charlie, the main character from our class text. We explored a modelled example, identifying the different sentence structures, engaging vocabulary and how tension is created. We have also tried hard to include new vocabulary which we have been learning about in our Guided Reading lessons.