School Newsletter : 29 September 2023
| Issue 03 | Autumn 1 | Week 3 |
School Photographs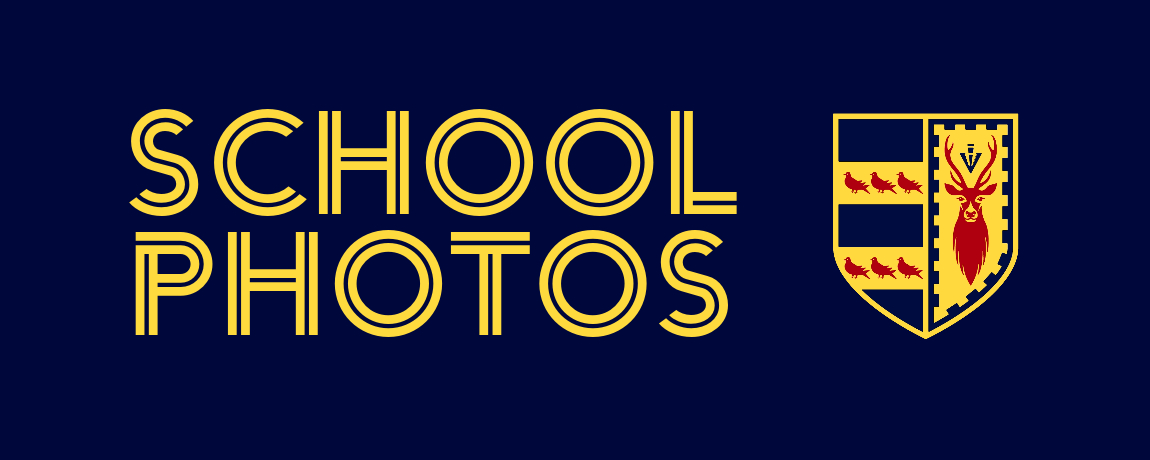 The school photographers will be in on Monday 2nd and Tuesday 3rd October, to take your children's individual and sibling photos. Please ensure that your child comes to school in their full school uniform, including ties for all pupils in Years 3 to 6.
We will be lending a school blazer for those Year 6 pupils who are still waiting for their blazer to arrive.
Secondary School Applications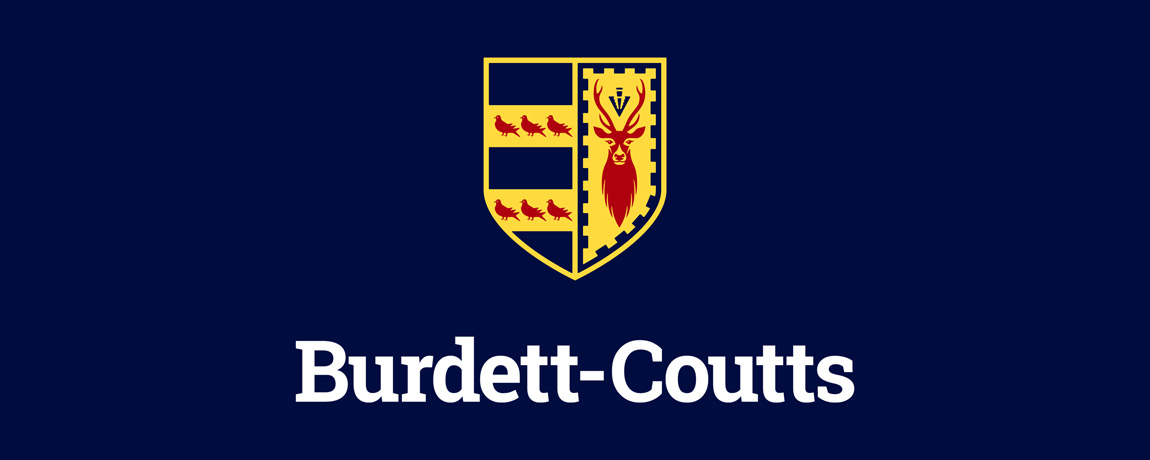 Thank you to the parents & carers who attended our secondary school application meeting last week.
A polite reminder that all parents & carers of children currently in Year 6 must complete their secondary school application by 31st October 2023.
To support you in your decision making, most secondary school in all boroughs will be hosting open evening sessions which you are very encouraged to attend.
Please refer to the information leaflet that was sent home with your child last week, and further copies can be found in the school office.
If you require any support with the admissions process, please make an appointment with Mrs Deary, who'd be delighted to help.
Winter Wonderland Art Competition
PE Lessons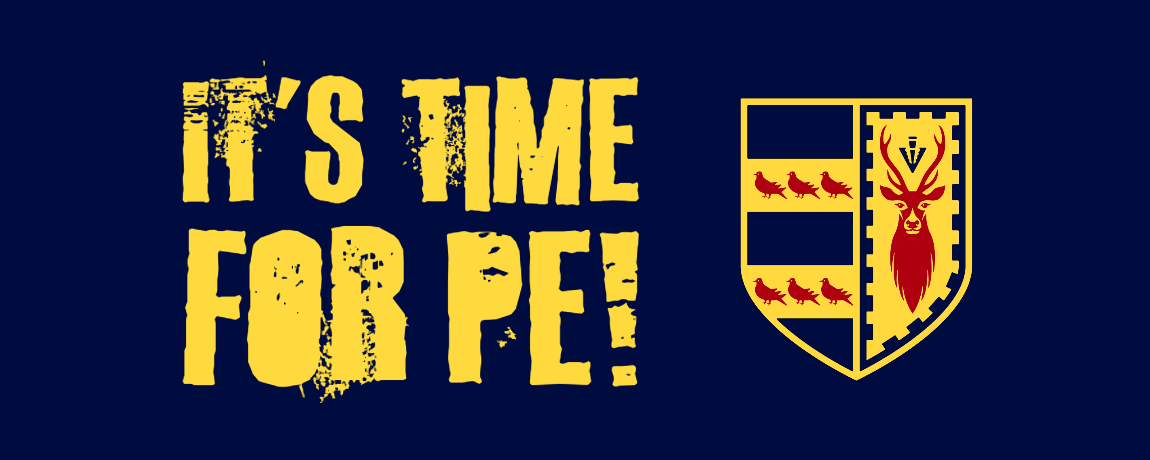 Please ensure that your child is wearing the correct PE kit to school each week.
Pupils who are not wearing their full PE kit will not be able to participate in lessons, and a note will be sent home indicating why they were not able to participate.
The full PE kit for the Autumn/Winter term is as follows:
Plain navy blue leggings or tracksuit bottoms
School navy blue PE t-shirt
School navy blue sweatshirt (all year groups).
Pupils in KS2 (Years 3 – 6) must wear a school navy sweatshirt for PE and NOT their school jumper.
Plain black trainers (velcro if your child struggles with shoe laces)
Please ensure all items of uniform are clearly labelled (with a permanent pen or label)
PE lessons are on:
Monday: Year 1
Tuesday: Year 5
Wednesday: Early Years & Year 3
Thursday: Year 6
Friday: Year 4 & Year 2
Please note change of day for Year 1 & Year 6
Flu Immunisations: October 3rd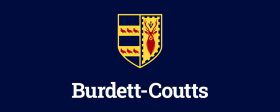 This autumn term all primary school aged children in England (from Reception class to Year 6) will be offered a flu vaccination by the NHS school aged immunisation service. Most children are offered a nasal spray flu vaccine.
Flu is an unpredictable virus that can kill thousands of people during a flu season. The flu vaccine is the best defence we have against it. Vaccination of children is based on the recommendation of the Joint Committee on Vaccination and Immunisation (JCVI), the independent expert advisory group that advises the Government on vaccination.
The opportunity to have a free flu immunisation will be offered at our school on 3rd October.
Parents & carers, please take a few minutes to scan the QR code on the poster below – this will take you to the Central and North West London NSH Foundation Trust Immunisation Programme webpage. Search for our school, Burdett-Coutts to give your consent for your child to have their flu vaccine.
Alternatively, you can head straight there @ https://app.schoolscreener.com/Portal/#/CNWLLon/pr/CNWLi2324flu/101122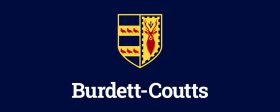 Information Coffee Morning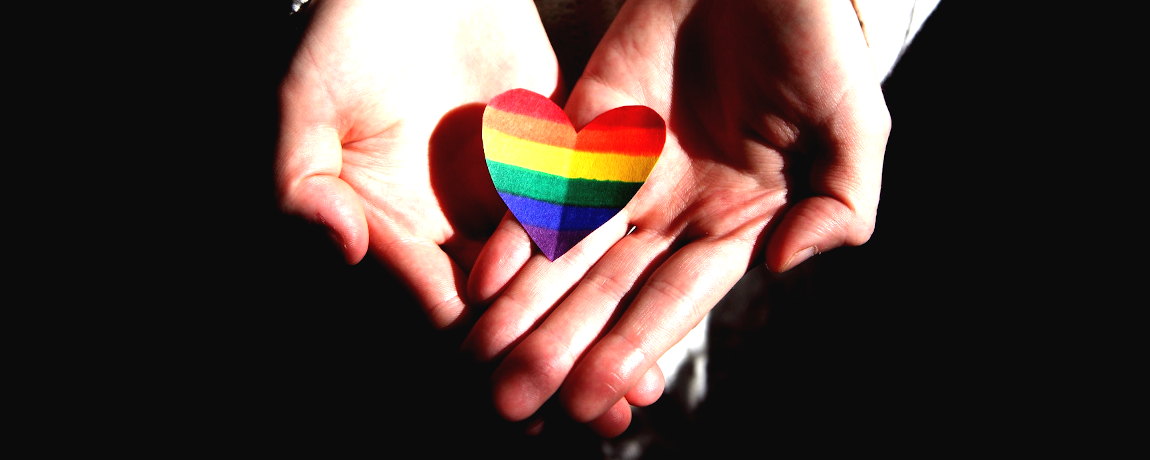 Are you worried about your child's concentration or focus? Are there concerns about behaviour at home? Do you have a niggle at the back of your mind about ADHD? Does your child forget things or struggle with routines? Do you find it difficult to get your child to bed at night?
Join us on on Wednesday 18th October @ 09:00 to 10:00 where Alexander Haswell, our School Educational Psychologist will be hosting a FREE Coffee Morning to answer any questions and concerns you may have. Open to all parents and carers – everyone is welcome!
For further details, please speak to our school's SENCO, Ella Camplin to find out more.
Trips & Visits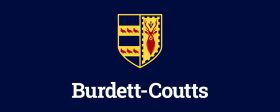 Monday 25th September: Fire Brigade Visit for Years 2 & 5
This week the children had a visit from the London Fire Brigade. Not to fight any fires thankfully, but to listen to a talk about how they can protect themselves from fires. They discussed smoke alarms, how they keep homes safe from fire and how to test them weekly to ensure they are working properly. They also talked about what to do in an emergency if there is a fire, and how to call 999.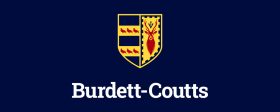 Thursday 28th September: Year 2 Trip to Kensington Palace
This week, Year 2 visited Kensington Palace, where they had a fantastic time exploring the palace and delving into the history of Queen Victoria. The palace held a special place in Queen Victoria's childhood, as it was her personal playground. Cosseted by grown-ups and isolated from children her own age, her toys provided moments of relief from the constraints of court life.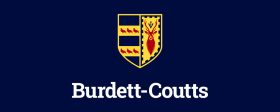 The highlight of the trip was undoubtedly the engaging workshop 'Victoria's Toys'. Led by 'Baroness Louise Lehzen', Queen's Victoria teacher, the pupils delighted in discovering the places Queen Victoria played and the activities she adored. They examined images and objects, considering the similarities and differences between toys from the past and today and thought about the importance of play to children across time. After the workshop, they had lunch in the Clore Learning Centre, followed by a great time playing together in Kensington Gardens. It was a day filled with learning, fun and shared experiences.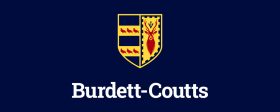 School Meals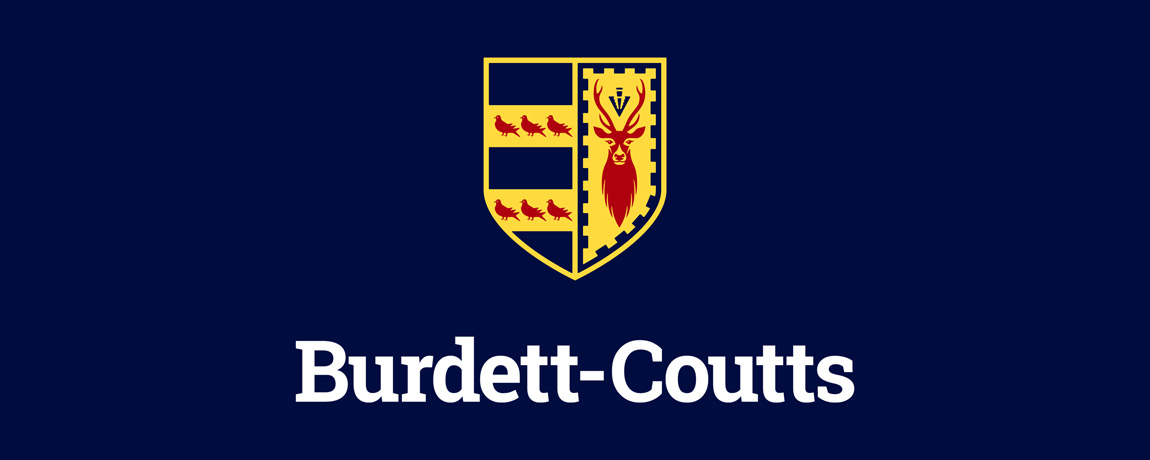 If you would like your child to move from bringing a packed lunch to having a school meal, you must inform the office at least a week in advance of this change being made. Kindly note pupils are not allowed to alternate between having packed lunches and/or school meals on a daily or weekly basis. If you have any questions, please see a member of the school admin staff at the school office.
You can find the current school lunch menu here >
If you require a printed copy, please ask at the school office. Should you have any questions about the menu, kindly make an appointment to speak with Miss Barnett.
Are you getting to school on time?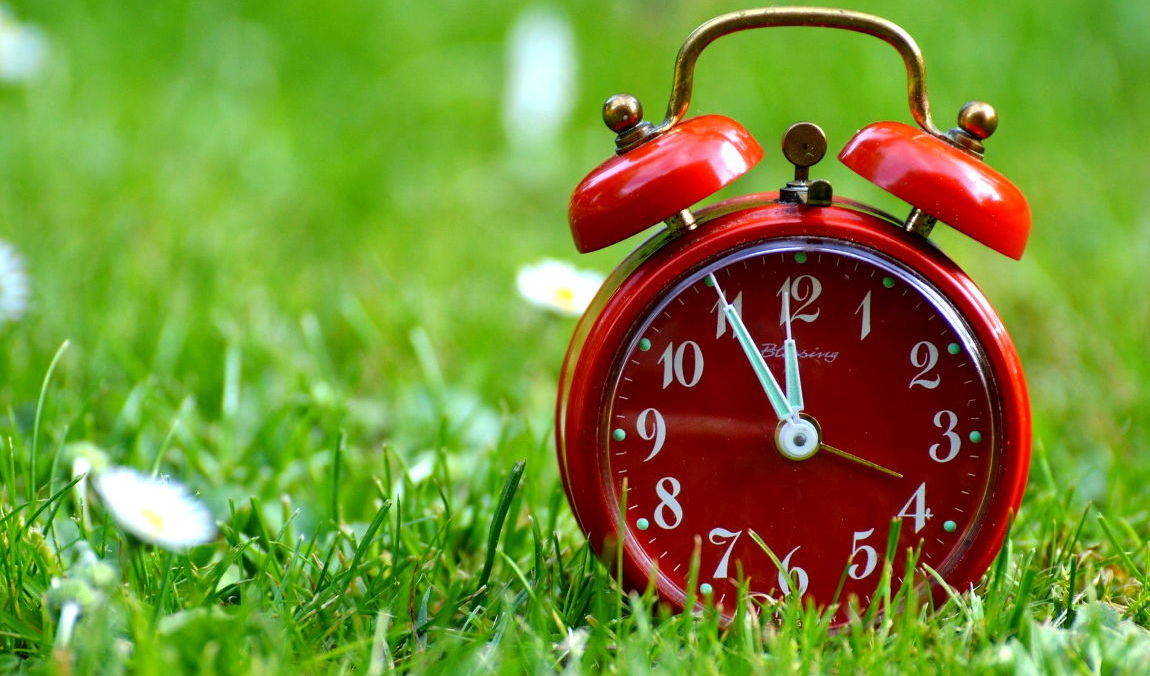 Why good school attendance matters: Missing a few days of school here and there may not seem a big deal, but research shows that it can have a significant impact on children's learning.
Children who miss a substantial amount of school fall behind their peers, and struggle to catch up. Most of the work they miss is never made up, which can lead to big gaps in their learning.
Poor attendance often starts at primary school and children who fall into this pattern are likely to under-achieve at secondary school.
Pupils who miss between 10 and 20% of school (that's 19 – 38 days per year) stand only a 35% chance of achieving five or more good GCSEs, compared to 73% of those who miss fewer than 5% of school days.
An attendance rate of 95% is generally considered good; this allows for children to miss 9.5 days across the school year.
Persistent absence (PA) is defined as an attendance rate of 90% or below.
All pupils are expected to have an attendance rate of 95% or higher.
Attendance class of the week: Each week we will be celebrating the class with the highest attendance levels.
Did you know?!
10 minutes late every day = 33 hours lost learning each year!
Lateness and absence has a significant impact not only on your child's learning, but also others, as teachers may have to re-teach late arrivals to ensure they can participate in the lesson.
Remember pupils need to be in school by 08:55.
The pupil entrance gates open at 08:40.
Upcoming Events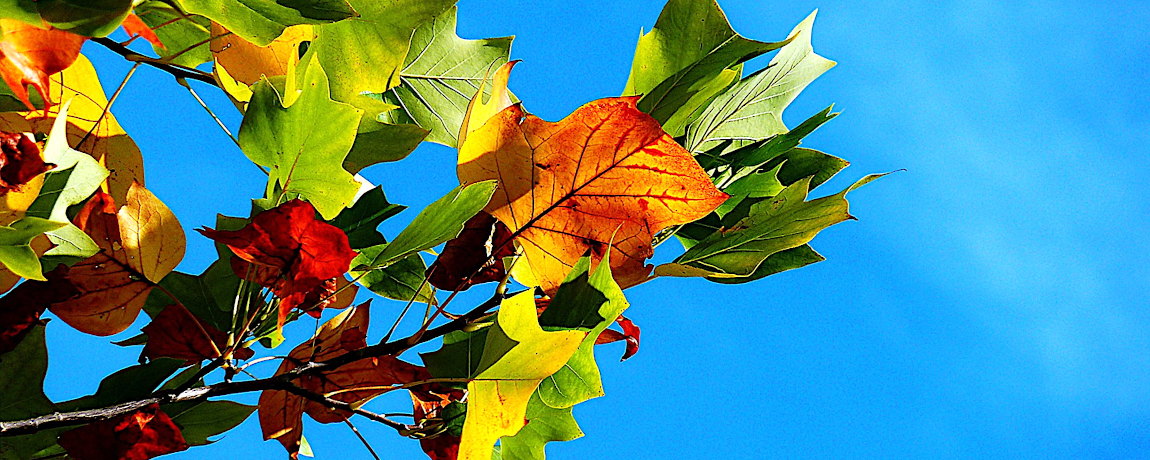 October:
Monday 2nd & 3rd: School individual photographs. Details to follow.
Monday 2nd: Year 6: Inter-generational Music Project @ Norton House (Visit 2)
Wednesday 4th: Year 5: Theatre Workshop: Beowulf and the Anglo-Saxons (in school)
Thursday 5th: MacMillan Coffee Afternoon 14:30 – 16:00 in the Ground Floor Hall.
Monday 9th: Year 6: Inter-generational Music Project @ Norton House (Visit 3)
Monday 16th: Year 6: Inter-generational Music Project @ Norton House (Visit 4)
Wednesday 11th@ 09:30:  Harvest Service @ St. Stephens Church. Parents & carers invited; doors @ 09:15
Wednesday 18th: Coffee Morning with Alex Haswell (school educational psychologist)
Wednesday 18th: Parents Evening. Details to follow.
Monday 23rd – Friday 27th: October Half Term
Monday 30th: Year 6: Inter-generational Music Project @ Norton House (Visit 5)
November:
Tuesday 31st @ 09:00: Year 6 SATS information meeting (school hall)
Wednesday 1st: Year 4: In-school Theatre Workshop (Mayan Civilisation)
Thursday 2nd: Year 5: British Museum trip (Tablet Tour of The Greeks)
Monday 6th: Year 6: Inter-generational Music Project @ Norton House (Visit 6)
Wednesday 8th: Year 3: British Museum trip (Ancient Egypt)
November (continued):
Thursday 9th: Year 6: Churchill War Rooms trip
Friday 10th: Remembrance Day Service. Parents & carers invited. Details to follow.
Monday 13th: Odd Socks Day
Friday 17th: Year 2: Tower of London trip
Tuesday 21st: Year 1: National Portrait Gallery trip
December:
Friday 1st: INSET Day (no school for pupils)
Wednesday 6th: 9 Lessons Christmas Service @ St. John Smith Square. Details to follow.
Thursday 7th: Christmas Jumper Day
Friday 8th @ 14:00: EYFS & KS1 Nativity @ St. Stephens Church. Doors from 13:45
Friday 15th: End of Extended School Day Clubs (15:30 – 16:30)
Friday 15th @ 14:15: KS2 Nativity @ St. Stephens Church. Doors from 14:00
Friday 22nd @ 10:30: Christingle Service @ St.Stephens Church. Parents & carers invited. Details to follow.
Friday 22nd December:  School finishes at 13:30 for the Christmas Holidays.
Term Dates 2023-2024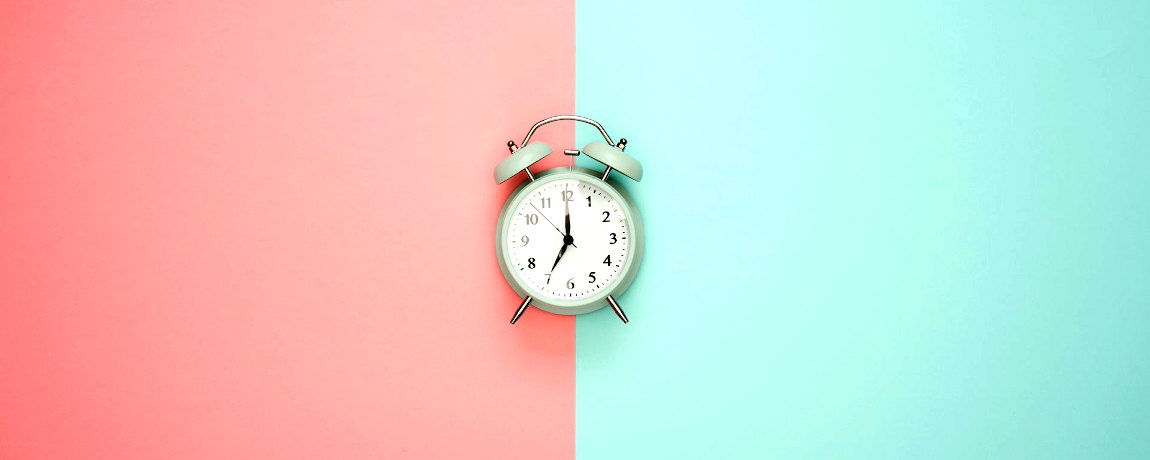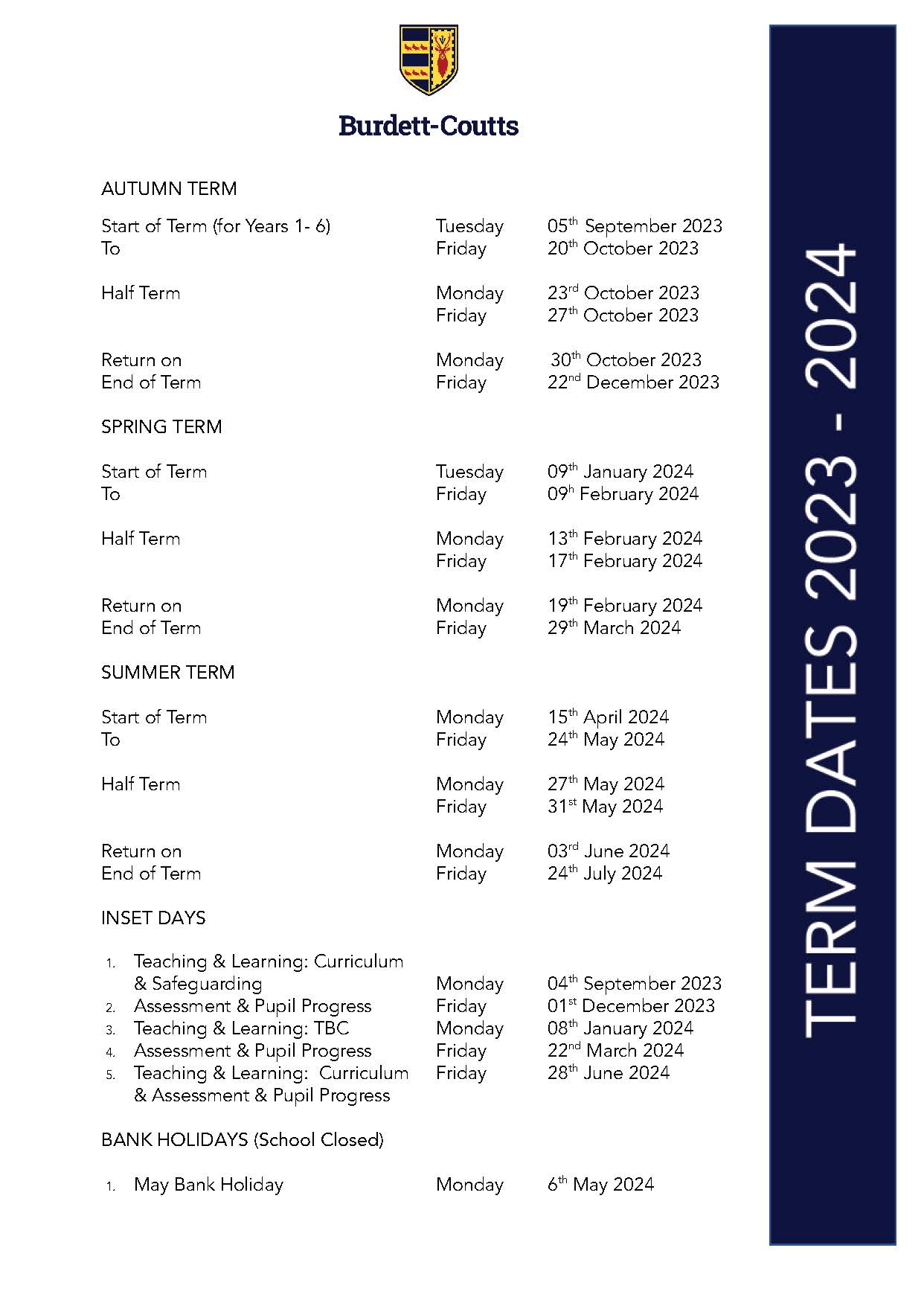 Please find here the agreed term dates set by our school's Governing Body for the upcoming academic year, starting September 2023.
Please remember that holidays will not be authorised during the school term, and that all children should be in school (on time) every day.
Please refer to the table below for the term dates, including INSET days and Bank Holidays when the school will be closed to pupils.
Alternatively, you can click on the image thumbnail on the right to view the PDF (please note this will open in a new window) or you can click on the link below:
AUTUMN TERM 2023

Start of Term (for Years 1-6)

Tuesday

05 September 2023

To

Friday

20 October 2023

Half Term

Monday

23 October 2023

 

Friday

27 October 2023

Return on

Monday

30 October 2023

End of Term

Friday

22 December 2023

 

SPRING TERM 2024

Start of Term

Tuesday

09 January 2024

To

Friday

09 February 2024

Half Term

Monday

12 February 2024

 

Friday

16 February 2024

Return on

Monday

19 February 2024

End of Term

Thursday

28 March 2024

 

SUMMER TERM 2024

Start of Term

Monday

15 April 2024

To

Friday

24 May 2024

Half Term

Monday

27 May 2024

 

Friday

31 May 2024

Return on

Monday

03 June 2024

End of Term

Friday

24 July 2024
INSET DAYS
Teaching & Learning: Curriculum & Safeguarding

Monday

04 September 2023

Assessment & Pupil Progress

Friday

01 December 2023

Teaching & Learning TBC

Monday

08 January 2024

Teaching & Learning: Curriculum Map Autumn/Spring

Tuesday

22 March 2024

Teaching & Learning: Curriculum, Assessment & Pupil Progress

Friday

28 June 2024

BANK HOLIDAYS (school closed)
May Bank Holiday

Monday

06 May 2024
Biscuits Bytes…..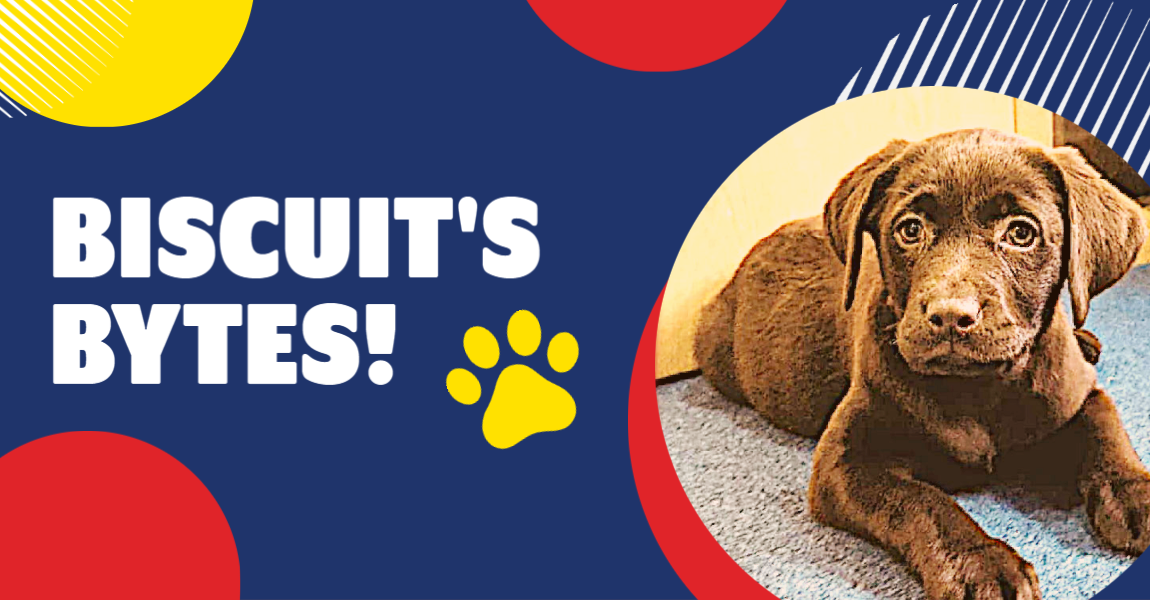 Woof!
Happy Friday everyone! I hope your week has gone well.
What a super week of autumn weather we've had. We've had many sunny days which meant we've had fun in the playgrounds, and the leaves are looking beautiful and are fun to run through and throw about! Although I think our school keeper Mr Luiz would like them to disappear as they keep piling up in our playgrounds.
It has also got chillier this week in the mornings which means  I can see my breath when I am running around in the early morning. Plus it's dark 🙁
Many of you are beginning to wear your jumpers and jerseys to school. Parents & carers, please remember to clearly label your child's jumpers and jerseys, as this makes it easier to return to the correct child at the end of the day. Especially as the children often remove them during the day when it gets warmer and they are running around.
Enjoy the wonderful autumnal sunny weekend that is forecast. Hopefully this means I can go to the park many times – hurrah! I hope you get to out to a park and chase and play in the leaves too. See you all again on Monday.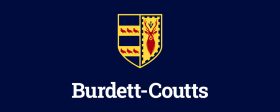 Community Corner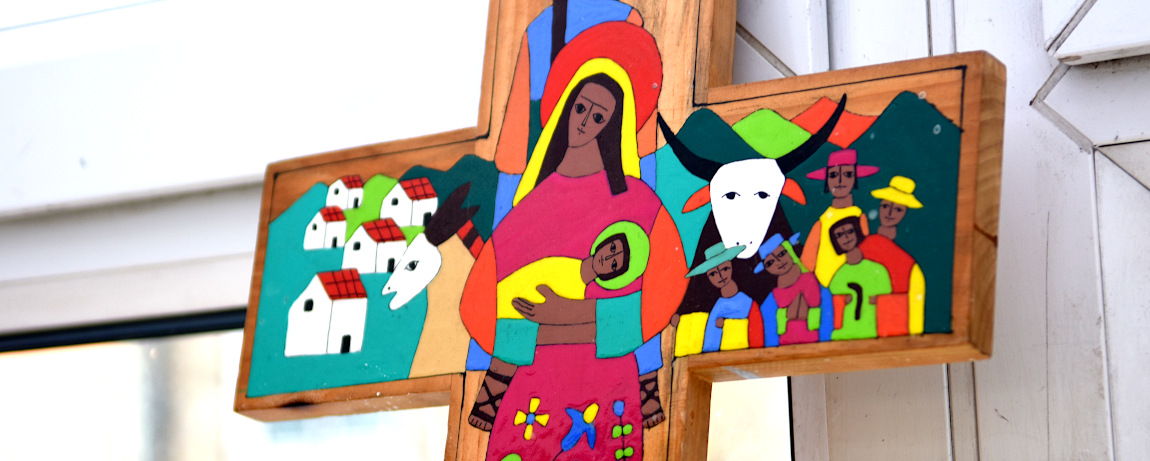 This week in church we celebrated the Feast of St Michael and All Angels.
Graham talked to the children about what angels look like and what they do; we looked around the church for representations of angels. We found beautiful angels in the stained glass windows and stone carvings around the door . If you visit St Stephen's, see if you can spot them.
Graham also showed traditional images of angels: winged cherubs, glowing figures in white robes with large wings and golden halos. He then showed us a painting depicting St Michael in battle, linking to the reading from Revelations 12:7-12 about the war in Heaven that raged between the angels and the devil.
St Michael is often depicted holding a spear in battle-mode, very unlike other images of angels. Graham then showed other images of St Michael, such as the statue on the wall of Coventry Cathedral, showing him in a strong stance triumphing over evil.
Graham talked about how angels are messengers from God, delivering a message to someone in a time of need. Some people believe there are angels walking among us: have you ever been helped by someone who surprised you by giving you a glimmer of love, hope or light when you least expected it?
We ended our service with the Collect (prayer) of St Michael:
Everlasting God,
you have ordained and constituted
the ministries of angels and mortals in a wonderful order:
grant that as your holy angels always serve you in heaven,
so, at your command,
they may help and defend us on earth;
through Jesus Christ your Son our Lord, Amen.
Community Questions:
Have you ever worked hard at overcoming a challenge?
What did you do?
How did it feel when you succeeded?
Challenge:
This week, encourage someone you know who is facing a challenge. What can you do to help then in some way or show that you care?
Pray:
Father God, we pray that you will help us when things are difficult.
Please help me with…
Thank you for hearing my prayers.
Amen
Service of the Blessing of the Animals
St Stephen's Church Tuesday 3rd October @ 6:30pm
All welcome to a lovely annual service where people bring their pets or animals to be blessed by Graham.
Over the years there have been cats, dogs, fish, stick insects and even police horses!
Online Safety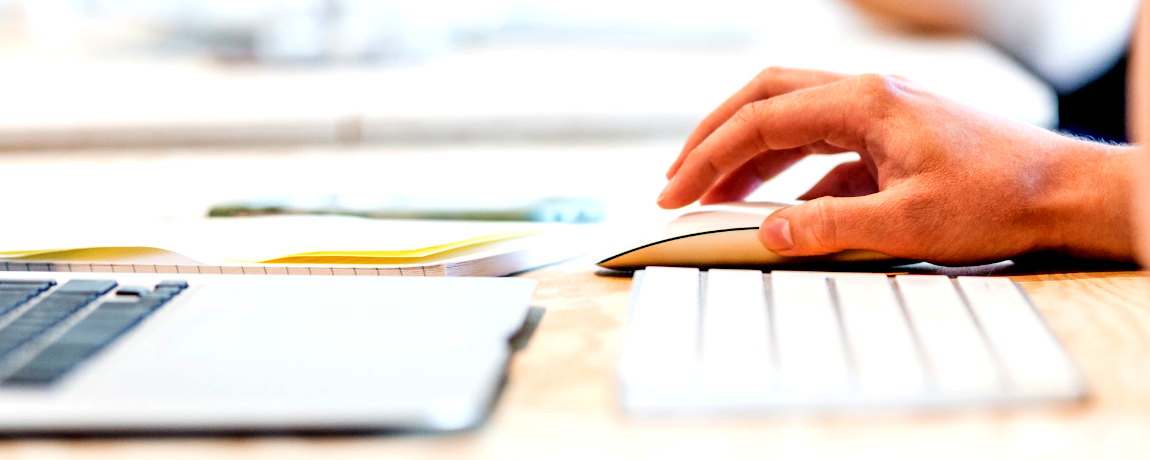 Did you know that not all apps are safe for children, with many popular ones having certain age restrictions. For example, WhatsApp, Tik Tok, Instagram and Facebook operate a minimum age of 13+ years, and therefore primary school children should not have their own, nor access to, such apps or accounts.
As parents, you can help safeguard your children online by researching these apps and their purposes, as well as their age restrictions, BEFORE agreeing to download them. If you do choose to download them, remember that parental controls such as password protection, can be set up so that in-app downloads or purchases, cannot be completed by the children themselves.
For example, to prevent iTunes, Apple App Store purchases or downloads, all you need to do is:
Go to Settings and tap Screen Time.
Tap Content & App Privacy Restrictions. If asked, enter your passcode.
Tap iTunes & App Store Purchases.
Select a setting and set to Don't Allow.
Tips on how to install parental controls on other apps and devices (Android or Apple) can easily be found online, or even from the app developers themselves.
Last few places for Preschool, Nursery & Reception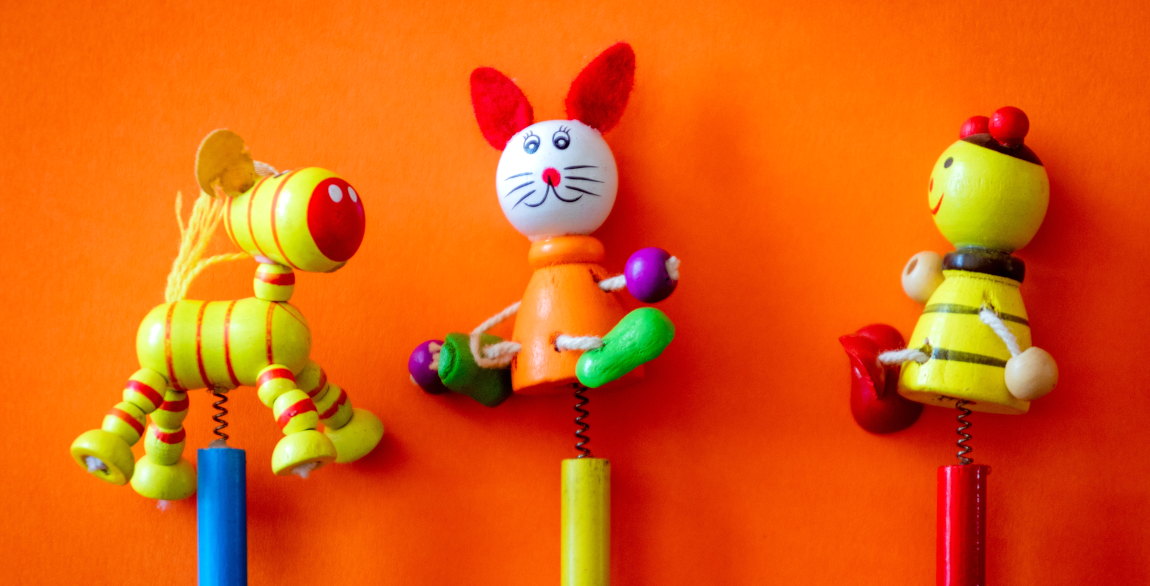 We only have a few places remaining in our early years provision for September 2023. Currently we have:
2 full-time Preschool (2-year olds) places
3 full-time Nursery (3-year olds) place available, and 1 part-time place (afternoon)
4 Reception class places
If you are looking for a Preschool, Nursery or Reception place for your child from January 2024 or September 2024, we'd love to have you join us for a 30-minute bespoke EYFS tour.
Here, you'll have the chance explore our Early Years setting, speak to key staff and ask any questions regarding admissions and your child starting with us at Burdett-Coutts.
Contact us to register for our tours which take place every Thursday, with times available from 09:30 – 14:30 during term time.
To book your tour place, please call 0207 828 6790
Funding eligibility letter for Pupil Premium, Early Years Funding & Free School Meals

Due to changes in the eligibility criteria for Pupil Premium, Free School Meals and qualifying for 30 hours of funding for Nursery provision, many pupils currently enrolled at our school may now be entitled to one of these funding allocations.
We will be issuing letters to families who are currently not in receipt of the above, asking you to complete the registration for the identified funding option your child/ren maybe eligible for. Thank you so much in advance for your help in completing this.
This funding allows us to increase additional staffing hours to run booster groups, and an exciting range of extended day activities, that benefit our school and your child, and your cooperation is greatly appreciated at this difficult time for school budgets.
If you should have any queries with regards to the letter sent to you, please contact Mrs Deary or the school office.
Preschool:
Our budding artists are on a colourful journey in preschool. They're not just painting shapes; they're painting with smiles, laughter and new words as they explore the vibrant world of colours and shapes together. Through their paintbrush adventures, they're building a kaleidoscope of creativity, one stroke at a time!
Nursery: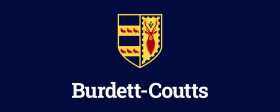 In Nursery, our story-telling children are embarking on an exciting Talk 4 Writing journey! Through 'talking the text' and close reading, they're mastering the language structures necessary for independent reading and writing. Their journey began with a delightful 5-sentence story about a party-loving bear with no friends. Their boundless creativity transformed it into a heartwarming tale of friendship and joy, with a role play session where they had a little party for the bear. This immersive experience includes integrated role-play with various resources, sparking their imaginations and nurturing a genuine love for reading and crafting captivating stories.
Reception: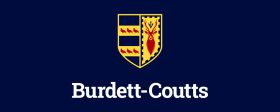 This week Reception has been learning all about the structure of stories we read. We now know that every story has a beginning, middle and end, so after we read the story Elmer and the Monster, as a class we recalled the main events. We then recalled the key events in the story by identifying and drawing what happened at the beginning, middle and end of the story.
Year 1: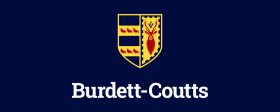 Year 1 have been busy learning all about materials in science. We have talked about many different materials including brick, plastic, fabric and wood, and why we use different materials for different things. We made our own houses based on the story The 3 Little Pigs and talked about what is different about each material.
Year 2: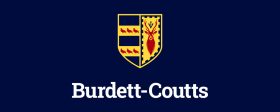 During our PSHE lesson this week, children focused on identifying some of their hopes and fears for the year ahead. They shared their worries with Jigsaw Jo and learnt that they can help themselves to cope with worries by not bottling them up inside and sharing them with people they trust. As a class we delved into the book Alma & the Worry Stone and joined Alma as she used her worry stone to tame her dragons and embrace the unknown with courage. Inspired by Alma's journey, children decided to create their own worry stones that would serve them well on the journeys ahead. No matter what challenges they face, they can always find their brave face with the help of their worry stones and the support of their friends, teachers and families.
Year 3: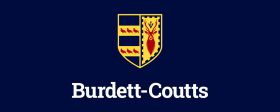 This week we have been writing a diary entry from the perspective of Ug, the boy from our class text 'Stone Age'. Our writing was written in the first person, and it was also set in the past tense. This provided us with the opportunity to develop our reflection skills and include appropriate emotion in our writing.
Year 4: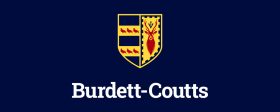 This week in Al-Khalili class, we have been observing over a period of time in our Science lessons. We are learning about teeth and the digestive system, and our first investigation is into tooth decay and sugary drinks. Because eggs have a similar consistency of teeth with the shell representing enamel, we used them for our investigations. We left the eggs in 6 liquids for a week: water, milk, orange, juice, coca cola, vinegar and coke zero. We were surprised with the results! Why don't you ask us what happened! Tahlia also bought in a tooth that had fallen out and we tested to see if brushing the tooth could remove the stain from the Coca cola – it did a little, but the tooth was still stained.
Year 5: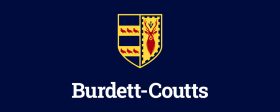 As historians, Year 5 have been learning about the Anglo Saxons who invaded and settled in Britain around AD 450. We have been thinking like archaeologists and examining historical artefacts and in doing so, we have discovered just what skilful and talented craftspeople these ancestors were. We were especially impressed by their beautiful and elaborate jewellery which demonstrated their wealth and status. In English, we are thoroughly enjoying reading Michael Morpurgo's version of the epic poem Beowulf, which was written during the Anglo Saxon era, and it has inspired some good writing. Last week, we wrote formal invitations as the Danish King to his subjects and this week we are writing informal letters in the role of Danish warriors. We are concentrating on the use of adventurous vocabulary; especially noun phrases and descriptive adverbs to engage the reader and I have been rather impressed by the children's skills. In addition, we looked at Anglo Saxon runes. Perhaps you might ask your child to spell their name using these symbols?
Year 6: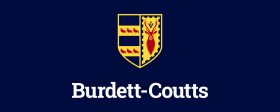 This week in Maths, Year 6 have been learning about prime numbers. A prime number is a number that can only be divided by itself and 1. The numbers 2, 3, 5, and 7 are all examples of primes. 4 is not a prime number, as it can be divided by 1, 2, and 4. The prime numbers to 50 are 2, 3, 5, 7, 11, 13, 17, 19, 23, 29, 31, 37, 41, 43, 47. We have been using our knowledge of factors and multiples to help identify prime numbers.