School Newsletter : 06 October 2023
| Issue 04 | Autumn 1 | Week 4 |
Parent, Pupil & Teacher Conferences: Wednesday 18th October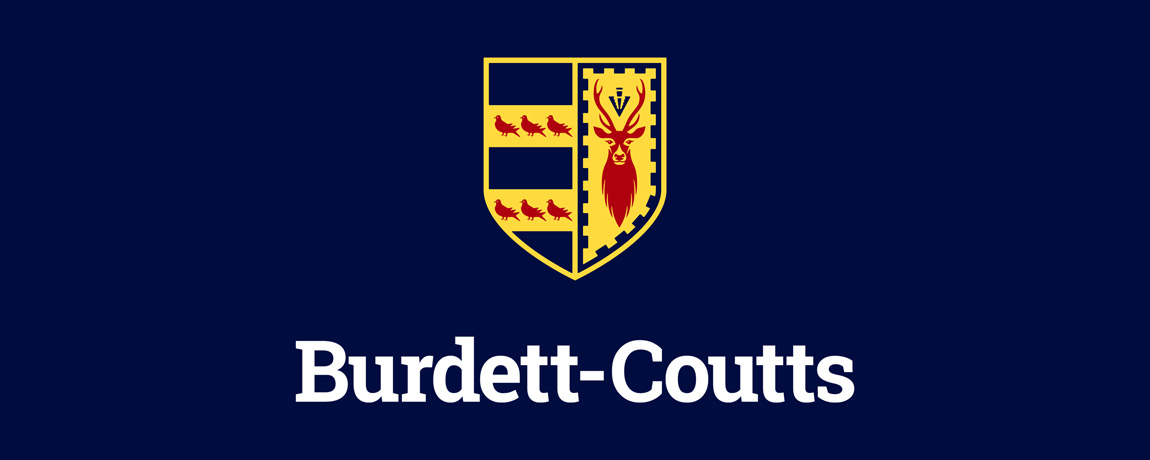 The Autumn Term Parent, Pupil and Teacher Conferences will take place for all classes from Reception to Year 6 on Wednesday 18th October from 14:00 -19:00.
Appointment sheets will be available in the school office from Monday 9th October for parents to select an appointment time to meet with their child's class teacher.
On this occasion we will also be hosting a fundraising tea/coffee and cake sale for MacMillan Cancer Support. Please see the flyer below for more information.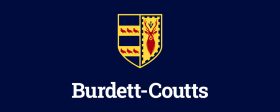 2023 Harvest Collection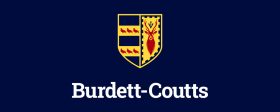 From Monday 9th – Wednesday 11th October we will gratefully be receiving any donations of:
Non perishable foods: such as pasta, tinned products, cereals, biscuits, tea, coffee etc;
Toiletries: such as soap, toothpaste and brushes, laundry items, shampoo etc;
Baby/Infant products: such as food pouches/jars, baby wipes, nappies etc (please no milk formula).
For more information, please click here or on the image above >
Friends of Burdett-Coutts Annual General Meeting (AGM)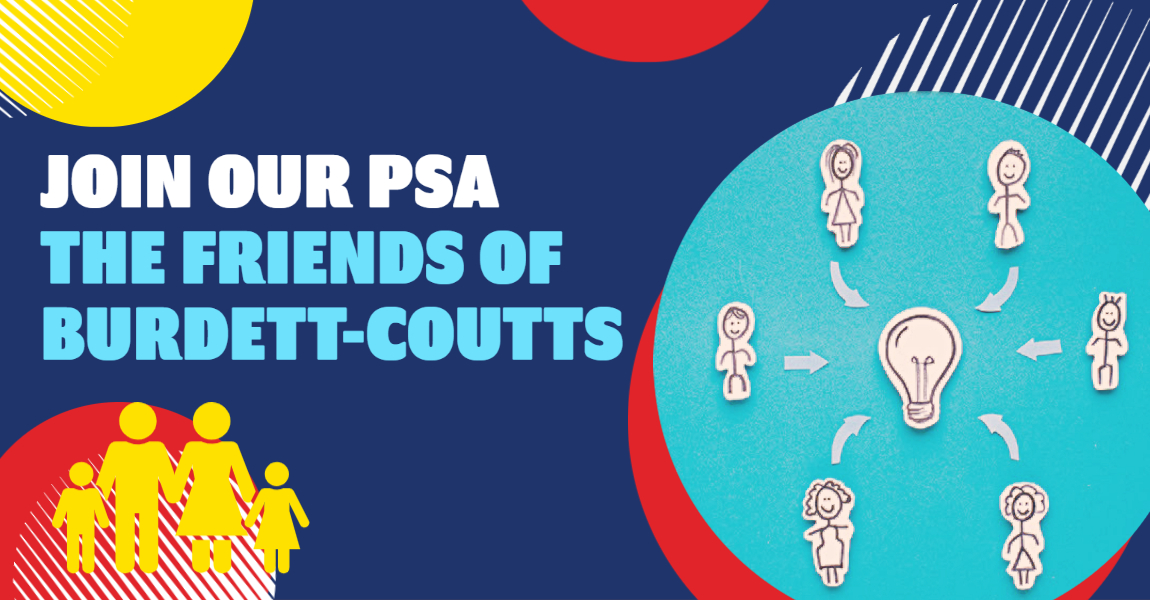 Our Parent Staff Association, Friends of Burdett-Coutts will be having their AGM on Wednesday 1st November, from 09:00 – 10:00am in the Ground Floor Hall.
As a parent, carer or a guardian of a child that attends our school, you are automatically a member of our PSA, so do come along to help fund-raise and support their school-based initiatives.
Even if you only have a small amount of time, you can still benefit from this amazing chance to participate more in school life. Whether you are committee member or a volunteer, you will be making a difference to the school experience for your child and other pupils in the school.
Please register your interest with the school office by Tuesday 31st October, so that we can accurately cater for the event.
If you have any questions or queries, please send them in via email to office@burdettcoutts.co.uk or speak to Miss Rachida in the Nursery.
Secondary School Applications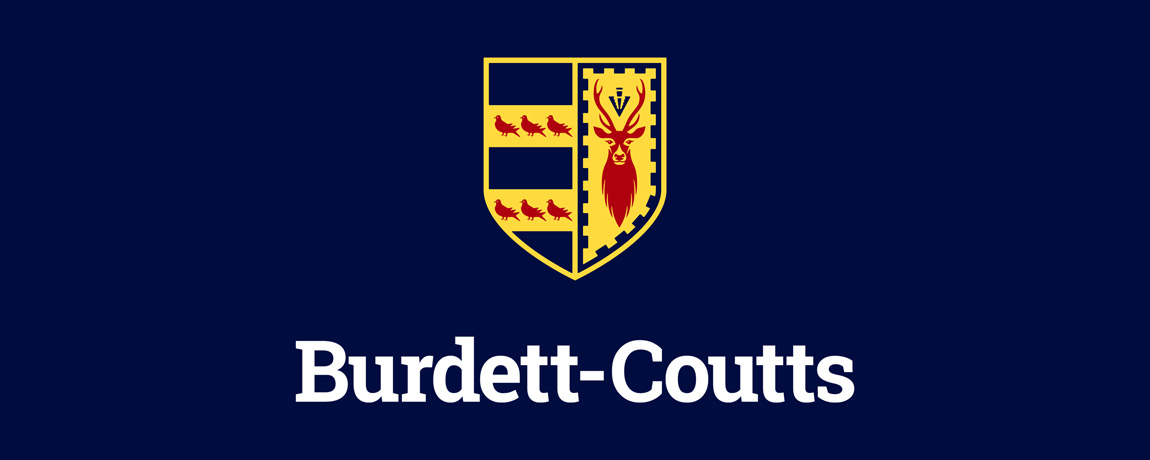 A polite reminder that all parents & carers of children currently in Year 6 must complete their secondary school application by 31st October 2023.
To support you in your decision making, most secondary school in all boroughs will be hosting open evening sessions which you are very encouraged to attend.
Please refer to the information leaflet that was sent home with your child last week, and further copies can be found in the school office.
If you require any support with the admissions process, please make an appointment with Mrs Deary, who'd be delighted to help.
Winter Wonderland Art Competition
PE Lessons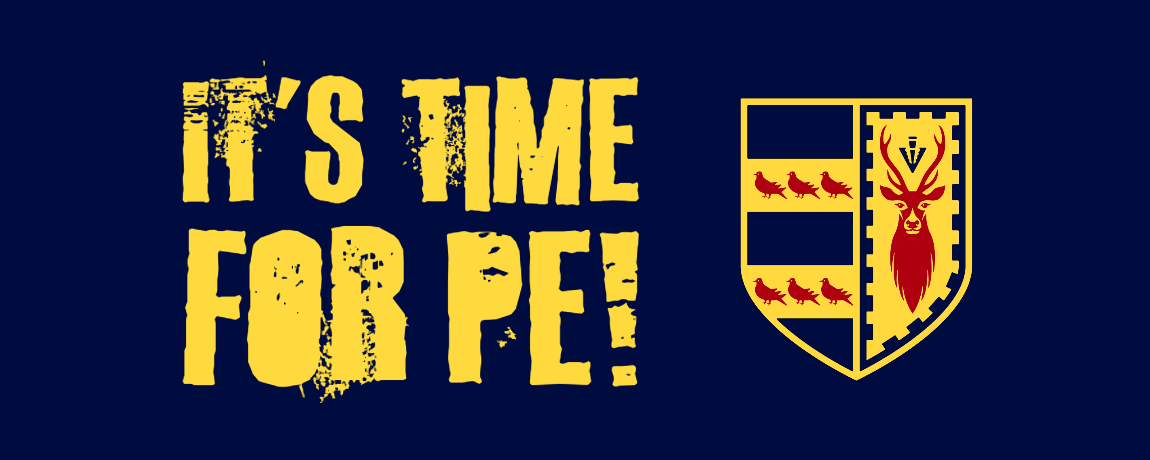 Please ensure that your child is wearing the correct PE kit to school each week.
Pupils who are not wearing their full PE kit will not be able to participate in lessons, and a note will be sent home indicating why they were not able to participate.
The full PE kit for the Autumn/Winter term is as follows:
Plain navy blue leggings or tracksuit bottoms
School navy blue PE t-shirt
School navy blue sweatshirt (all year groups).
Pupils in KS2 (Years 3 – 6) must wear a school navy sweatshirt for PE and NOT their school jumper.
Plain black trainers (velcro if your child struggles with shoe laces)
Please ensure all items of uniform are clearly labelled (with a permanent pen or label)
PE lessons are on:
Monday: Year 1
Tuesday: Year 5
Wednesday: Early Years & Year 3
Thursday: Year 6
Friday: Year 4 & Year 2
Please note change of day for Year 1 & Year 6
Information Coffee Morning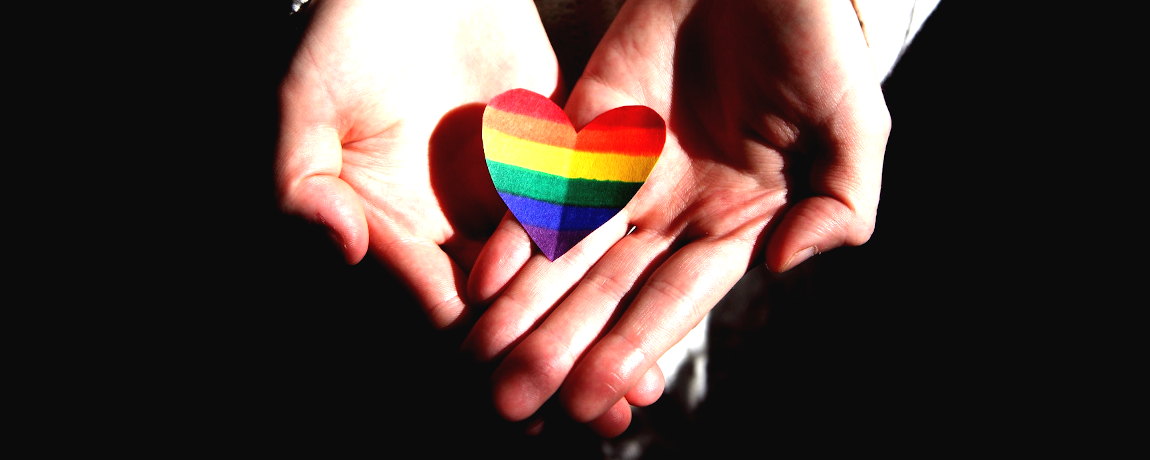 Are you worried about your child's concentration or focus? Are there concerns about behaviour at home? Do you have a niggle at the back of your mind about ADHD? Does your child forget things or struggle with routines? Do you find it difficult to get your child to bed at night?
Join us on on Wednesday 18th October @ 09:00 to 10:00 where Alexander Haswell, our School Educational Psychologist will be hosting a FREE Coffee Morning to answer any questions and concerns you may have. Open to all parents and carers – everyone is welcome!
For further details, please speak to our school's SENCO, Ella Camplin to find out more.
Trips & Visits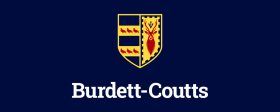 Wednesday 4th October: Year 5 Theatre Workshop
This week Year 5 were extremely lucky to take part in an Anglo Saxon drama workshop. The session was lead by a fantastic professional actor who really brought the subject to life and enhanced the children's understanding and learning of this time period. They acted out Beowulf, the poem and book we are currently reading, which was very entertaining! It was a super afternoon.
School Meals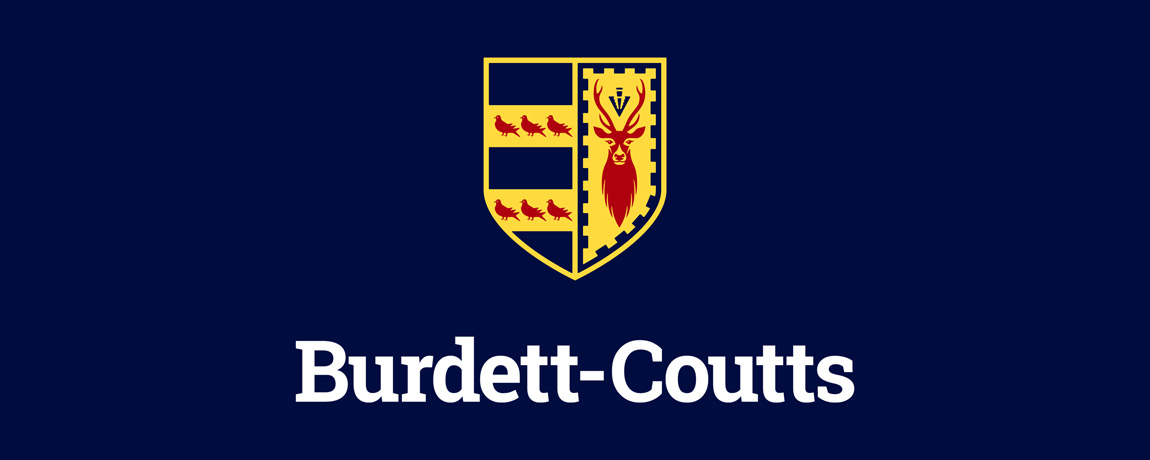 If you would like your child to move from bringing a packed lunch to having a school meal, you must inform the office at least a week in advance of this change being made. Kindly note pupils are not allowed to alternate between having packed lunches and/or school meals on a daily or weekly basis. If you have any questions, please see a member of the school admin staff at the school office.
You can find the current school lunch menu here >
If you require a printed copy, please ask at the school office. Should you have any questions about the menu, kindly make an appointment to speak with Miss Barnett.
Are you getting to school on time?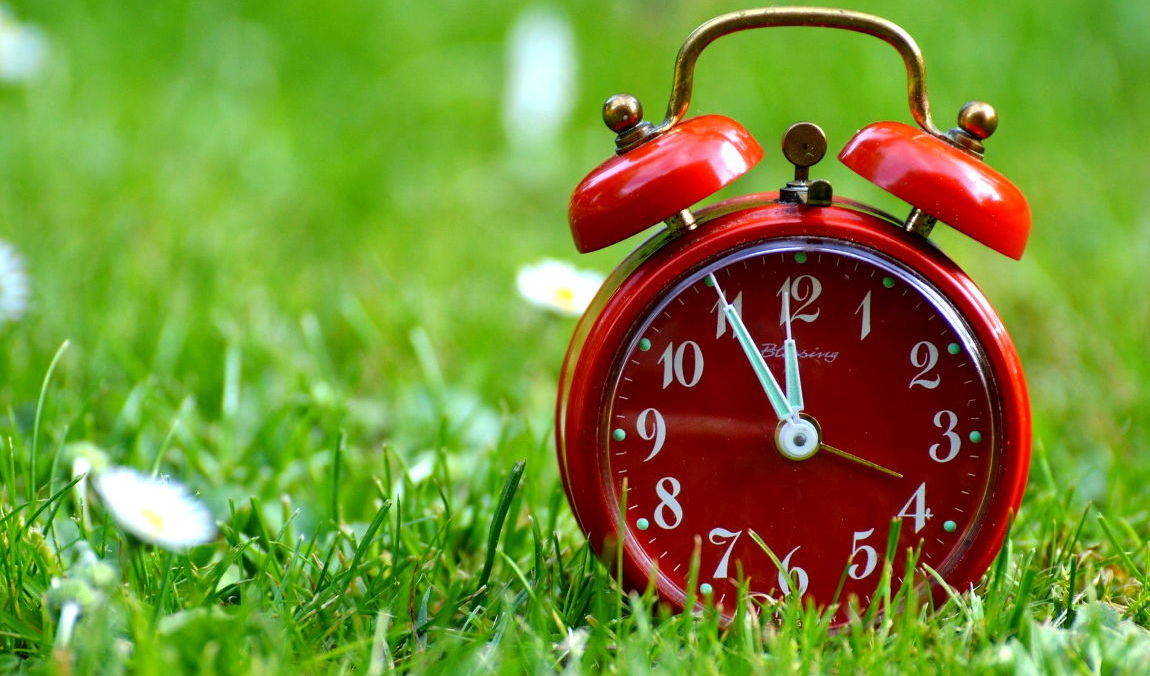 Why good school attendance matters: Missing a few days of school here and there may not seem a big deal, but research shows that it can have a significant impact on children's learning.
Children who miss a substantial amount of school fall behind their peers, and struggle to catch up. Most of the work they miss is never made up, which can lead to big gaps in their learning.
Poor attendance often starts at primary school and children who fall into this pattern are likely to under-achieve at secondary school.
Pupils who miss between 10 and 20% of school (that's 19 – 38 days per year) stand only a 35% chance of achieving five or more good GCSEs, compared to 73% of those who miss fewer than 5% of school days.
An attendance rate of 95% is generally considered good; this allows for children to miss 9.5 days across the school year.
Persistent absence (PA) is defined as an attendance rate of 90% or below.
All pupils are expected to have an attendance rate of 95% or higher.
Attendance class of the week: Each week we will be celebrating the class with the highest attendance levels.
Did you know?!
10 minutes late every day = 33 hours lost learning each year!
Lateness and absence has a significant impact not only on your child's learning, but also others, as teachers may have to re-teach late arrivals to ensure they can participate in the lesson.
Remember pupils need to be in school by 08:55.
The pupil entrance gates open at 08:40.
Upcoming Events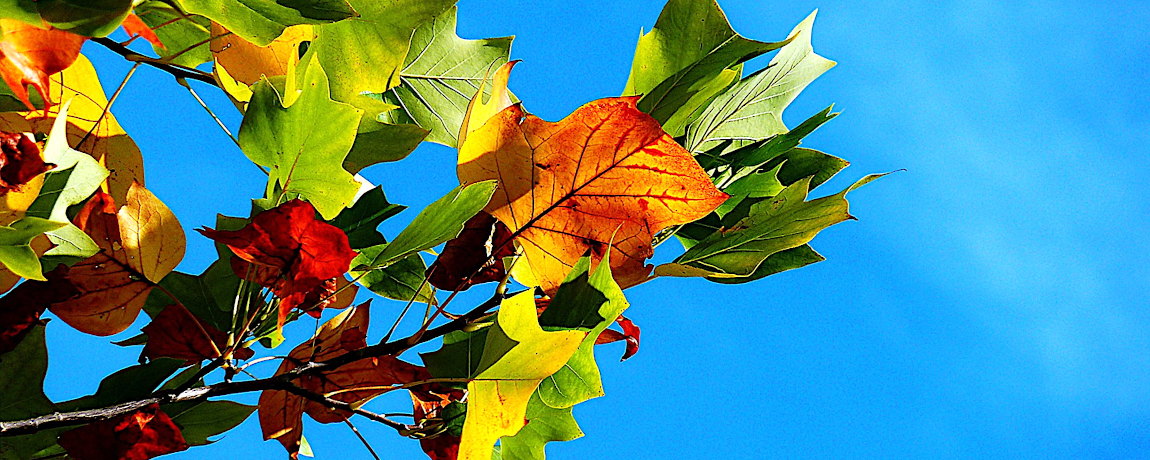 October:
Monday 9th: Year 6: Inter-generational Music Project @ Norton House (Visit 3)
Monday 16th: Year 6: Inter-generational Music Project @ Norton House (Visit 4)
Wednesday 11th@ 09:30:  Harvest Service @ St. Stephens Church. Parents & carers invited; doors @ 09:15
Wednesday 18th: Coffee Morning with Alex Haswell (school educational psychologist)
Wednesday 18th: Parent, Pupil &  Teacher Conferences: 14:00 – 19:00, with MacMillan Coffee Afternoon Tea fundraiser event.
Monday 23rd – Friday 27th: October Half Term
Monday 30th: Year 6: Inter-generational Music Project @ Norton House (Visit 5)
November:
Tuesday 31st @ 09:00: Year 6 SATS information meeting (school hall)
Wednesday 1st: Year 4: In-school Theatre Workshop (Mayan Civilisation)
Thursday 2nd: Year 5: British Museum trip (Tablet Tour of The Greeks)
Monday 6th: Year 6: Inter-generational Music Project @ Norton House (Visit 6)
Wednesday 8th: Year 3: British Museum trip (Ancient Egypt)
November (continued):
Thursday 9th: Year 6: Churchill War Rooms trip
Friday 10th: Remembrance Day Service. Parents & carers invited. Details to follow.
Monday 13th: Odd Socks Day
Friday 17th: Year 2: Tower of London trip
Tuesday 21st: Year 1: National Portrait Gallery trip
December:
Friday 1st: INSET Day (no school for pupils)
Wednesday 6th: 9 Lessons Christmas Service @ St. John Smith Square. Details to follow.
Thursday 7th: Christmas Jumper Day
Friday 8th @ 14:00: EYFS & KS1 Nativity @ St. Stephens Church. Doors from 13:45
Friday 15th: End of Extended School Day Clubs (15:30 – 16:30)
Friday 15th @ 14:15: KS2 Nativity @ St. Stephens Church. Doors from 14:00
Friday 22nd @ 10:30: Christingle Service @ St.Stephens Church. Parents & carers invited. Details to follow.
Friday 22nd December:  School finishes at 13:30 for the Christmas Holidays.
Term Dates 2023-2024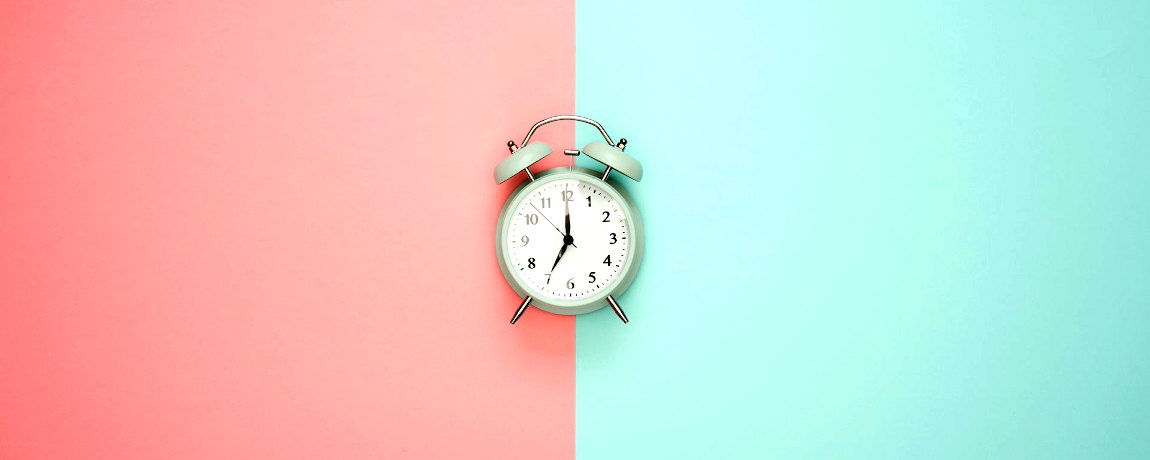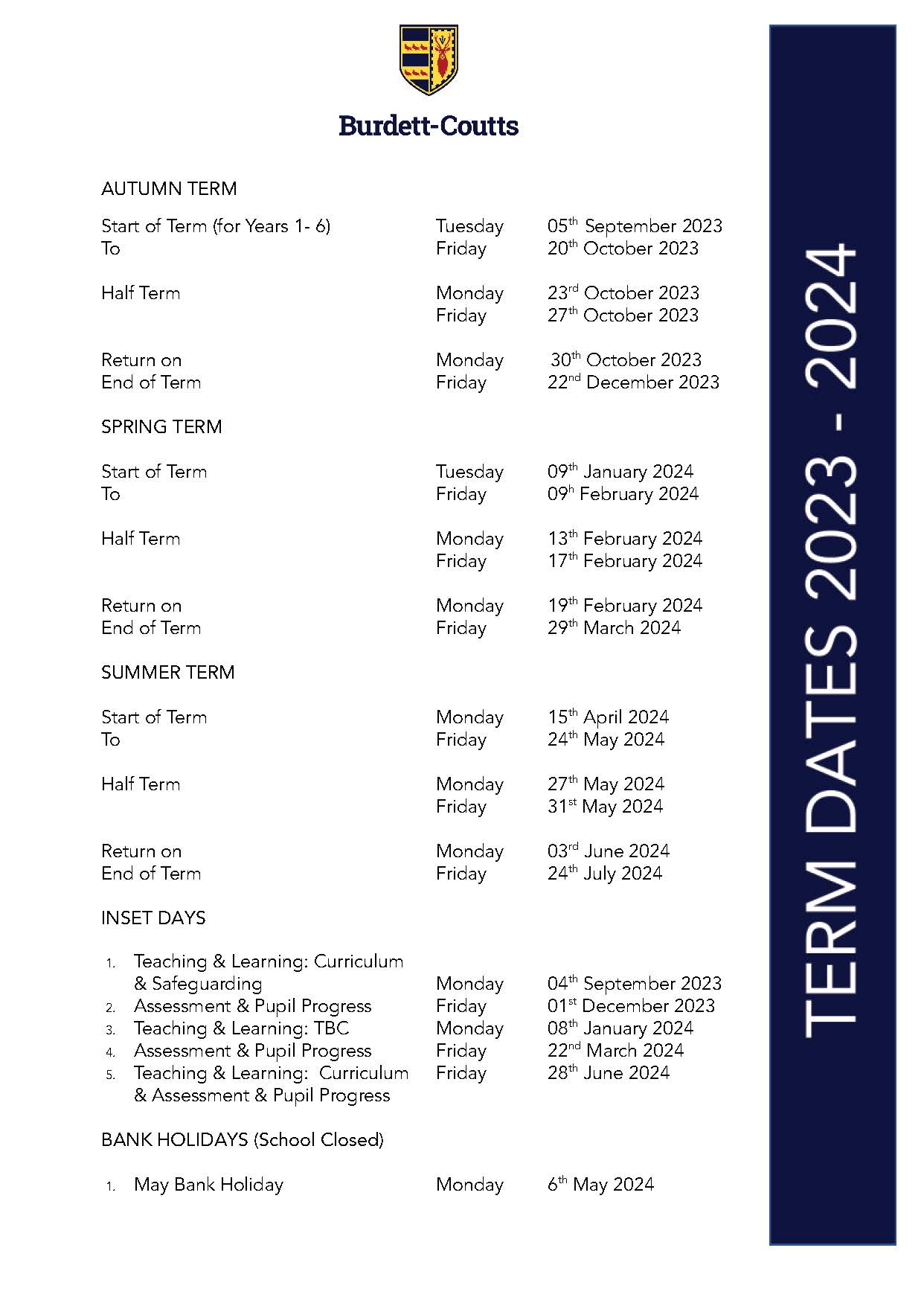 Please find here the agreed term dates set by our school's Governing Body for the upcoming academic year, starting September 2023.
Please remember that holidays will not be authorised during the school term, and that all children should be in school (on time) every day.
Please refer to the table below for the term dates, including INSET days and Bank Holidays when the school will be closed to pupils.
Alternatively, you can click on the image thumbnail on the right to view the PDF (please note this will open in a new window) or you can click on the link below:
AUTUMN TERM 2023

Start of Term (for Years 1-6)

Tuesday

05 September 2023

To

Friday

20 October 2023

Half Term

Monday

23 October 2023

 

Friday

27 October 2023

Return on

Monday

30 October 2023

End of Term

Friday

22 December 2023

 

SPRING TERM 2024

Start of Term

Tuesday

09 January 2024

To

Friday

09 February 2024

Half Term

Monday

12 February 2024

 

Friday

16 February 2024

Return on

Monday

19 February 2024

End of Term

Thursday

28 March 2024

 

SUMMER TERM 2024

Start of Term

Monday

15 April 2024

To

Friday

24 May 2024

Half Term

Monday

27 May 2024

 

Friday

31 May 2024

Return on

Monday

03 June 2024

End of Term

Friday

24 July 2024
INSET DAYS
Teaching & Learning: Curriculum & Safeguarding

Monday

04 September 2023

Assessment & Pupil Progress

Friday

01 December 2023

Teaching & Learning TBC

Monday

08 January 2024

Teaching & Learning: Curriculum Map Autumn/Spring

Tuesday

22 March 2024

Teaching & Learning: Curriculum, Assessment & Pupil Progress

Friday

28 June 2024

BANK HOLIDAYS (school closed)
May Bank Holiday

Monday

06 May 2024
Biscuits Bytes…..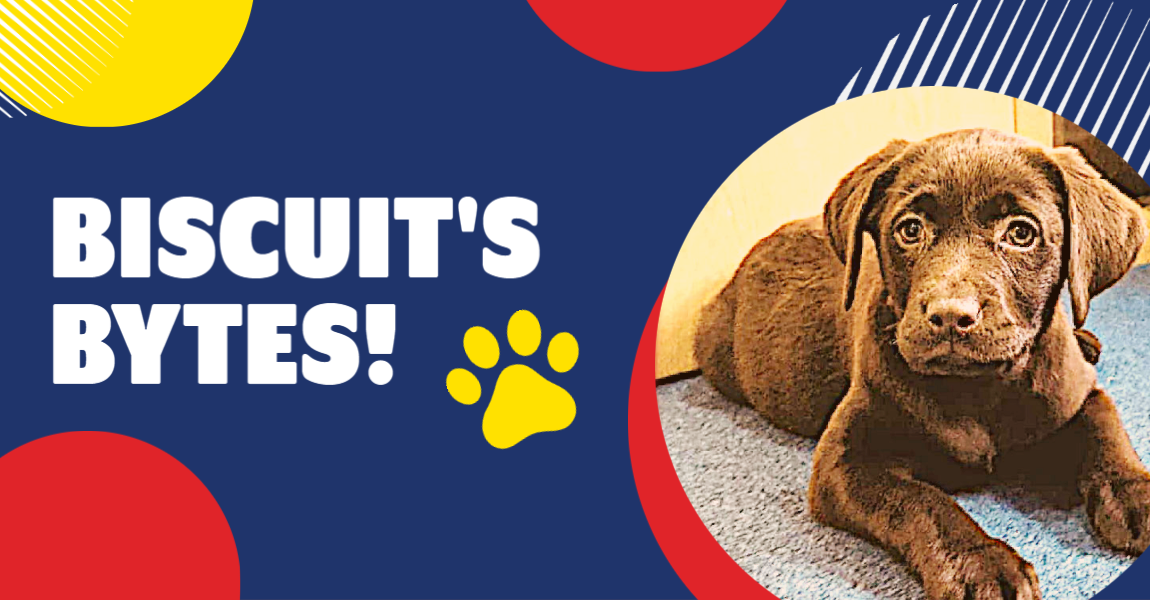 Woof!
Happy Friday everyone! I hope your week has gone well.
Another busy week has flown by with visitors and events occurring in school which have been fun and exciting.
We all looked so smart having our photos taken this week, I made sure I had brushed my coat and put on my best pose and smile 🙂 I can't wait for them to come back to school so I can see them!  They should be  back and sent out after the October Half Term.  I think I might send them to all my friends and family for Christmas gifts –  I think they would like that, especially those who live abroad 🙂
There was also another exciting theatre workshop for Year 5  pupils this week, about the Anglo-Saxons which you can read about above.
Parents, please remember to clearly label your child's jumpers and jerseys, as this makes it easier to return to the correct child at the end of the day. I have seen lots of them left in the playgrounds at the end of play sessions, which can't be easily returned to a child when they're not named.
It looks as if we have been blessed with another wonderfully warm and sunny autumnal sunny weekend. I have planned a long walk on Saturday and hopefully a couple of trips to the park as well – hurrah!
Wishing you all a wonderful weekend of fun and rest. See you all again on Monday.
Community Corner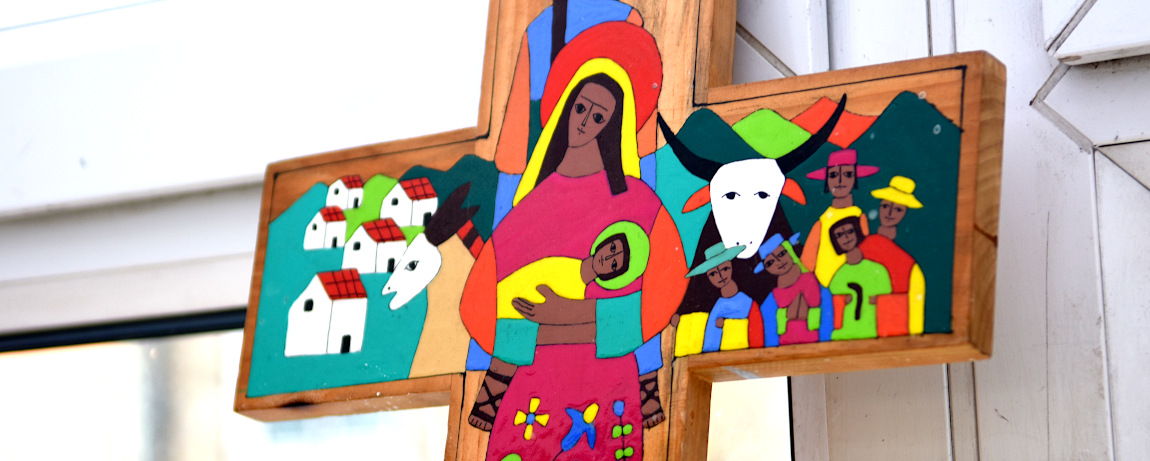 Helena was back at church this week, having been away for the whole of September and it was lovely to see her. She led us in worship with a focus on St Francis of Assisi, explaining how Francis became a saint and some of the questionable decisions he made along the way.
He didn't always make the right choices.
Ask your child to retell St Francis's story: they should remember how he stole fabric from his father's warehouse to pay for building materials to rebuild an old church, and then became a friar (monk) and travelled around Italy gathering stones and taking them back to the building by hand.
See if your child can also remember what St Francis was also famous for, and what we saw in the picture Helena showed us in church.
The Year 6 readers read two prayers written by St Francis a thousand years ago. One of them forms the words to a song we know well in school; the words are not exactly the same, but can you tell which song it is?
Lord, make me an instrument of your peace.
Where there is hatred, let me bring love.
Where there is offence, let me bring pardon.
Where there is discord, let me bring union.
Where there is error, let me bring truth.
Where there is doubt, let me bring faith.
Where there is despair, let me bring hope.
Where there is darkness, let me bring your light.
Where there is sadness, let me bring joy.
O Master, let me not seek as much
to be consoled as to console,
to be understood as to understand,
to be loved as to love,
for it is in giving that one receives,
it is in self-forgetting that one finds,
it is in pardoning that one is pardoned,
it is in dying that one is raised to eternal life.
Prayer:
Father God,
Thank you for the people in my life that are kind to me.
I thank you for….
Help me to be kind to others too.
Amen
Community Questions:
Have you ever struggled to do the right thing, like Francis did?
When was the last time you put someone before yourself? What did you do?
Online Safety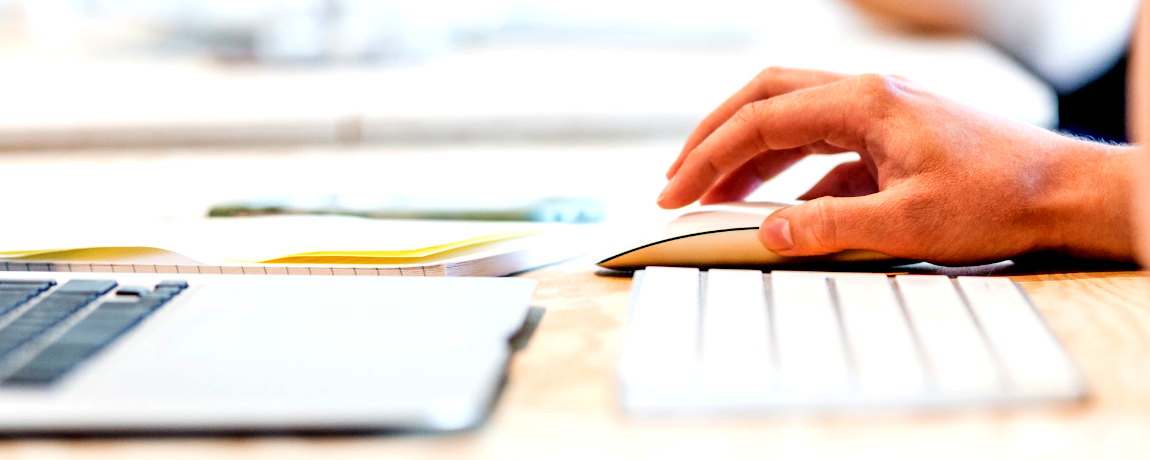 Did you know that not all apps are safe for children, with many popular ones having certain age restrictions. For example, WhatsApp, Tik Tok, Instagram and Facebook operate a minimum age of 13+ years, and therefore primary school children should not have their own, nor access to, such apps or accounts.
As parents, you can help safeguard your children online by researching these apps and their purposes, as well as their age restrictions, BEFORE agreeing to download them. If you do choose to download them, remember that parental controls such as password protection, can be set up so that in-app downloads or purchases, cannot be completed by the children themselves.
For example, to prevent iTunes, Apple App Store purchases or downloads, all you need to do is:
Go to Settings and tap Screen Time.
Tap Content & App Privacy Restrictions. If asked, enter your passcode.
Tap iTunes & App Store Purchases.
Select a setting and set to Don't Allow.
Tips on how to install parental controls on other apps and devices (Android or Apple) can easily be found online, or even from the app developers themselves.
Last few places for Preschool, Nursery & Reception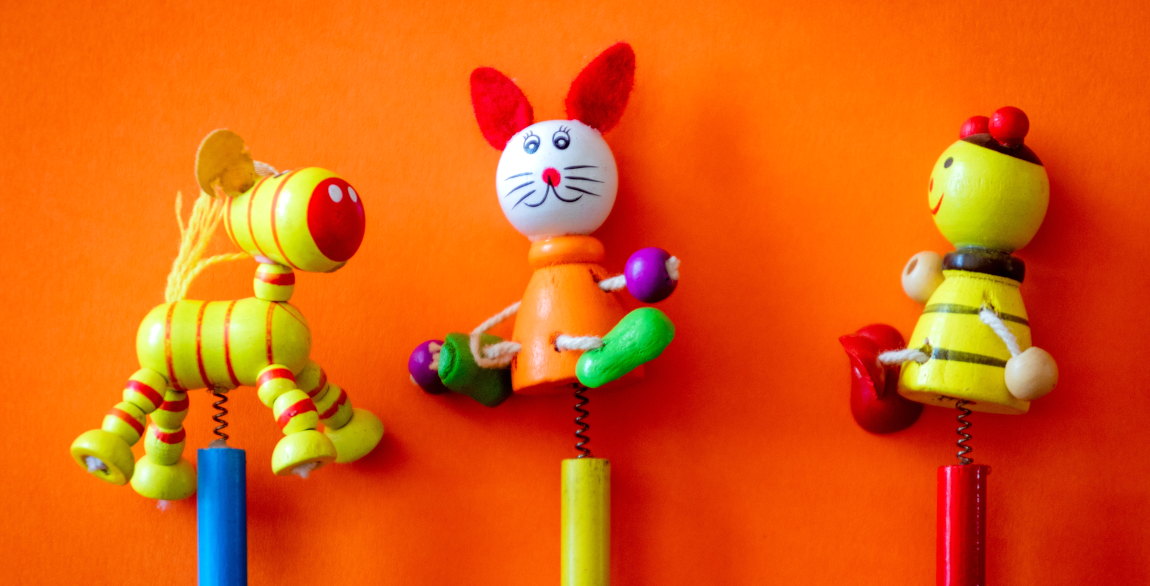 We only have a few places remaining in our early years provision for September 2023. Currently we have:
2 full-time Preschool (2-year olds) places
3 full-time Nursery (3-year olds) place available, and 1 part-time place (afternoon)
4 Reception class places
If you are looking for a Preschool, Nursery or Reception place for your child from January 2024 or September 2024, we'd love to have you join us for a 30-minute bespoke EYFS tour.
Here, you'll have the chance explore our Early Years setting, speak to key staff and ask any questions regarding admissions and your child starting with us at Burdett-Coutts.
Contact us to register for our tours which take place every Thursday, with times available from 09:30 – 14:30 during term time.
To book your tour place, please call 0207 828 6790
Funding eligibility letter for Pupil Premium, Early Years Funding & Free School Meals

Due to changes in the eligibility criteria for Pupil Premium, Free School Meals and qualifying for 30 hours of funding for Nursery provision, many pupils currently enrolled at our school may now be entitled to one of these funding allocations.
We will be issuing letters to families who are currently not in receipt of the above, asking you to complete the registration for the identified funding option your child/ren maybe eligible for. Thank you so much in advance for your help in completing this.
This funding allows us to increase additional staffing hours to run booster groups, and an exciting range of extended day activities, that benefit our school and your child, and your cooperation is greatly appreciated at this difficult time for school budgets.
If you should have any queries with regards to the letter sent to you, please contact Mrs Deary or the school office.
Preschool: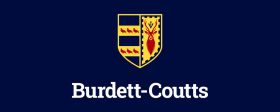 We've had a lovely week in preschool this week. We made handprint leaves with paint, which was messy and exciting, and so much fun! We also used different materials to decorate our names, using glue and pompoms, dry pasta and buttons. We've really enjoyed talking about and exploring all their different textures.
Nursery: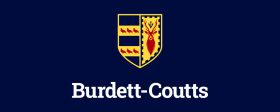 Nursery have embarked on a heartwarming journey of self-discovery as they delve into the world of families and identity. Using the magic of loose parts play, they've crafted unique family portraits that truly reflect their individuality and the diverse tapestry of our community. Loose parts play fosters creativity, problem-solving, and fine motor skills while allowing children to express their thoughts and feelings freely. It's a beautiful way to encourage self-expression and understanding in our budding artists.
Reception: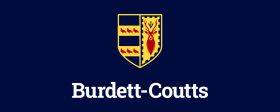 In Reception we have been reading the book Ruby's Worry. The book is based on a little girl Ruby, who has a worry which continues to grow and follow her the longer she doesn't talk about her worry. After we read the story, we talked about what it means to be worried and what might make us or has made us worry. The children then captured this though a drawing and shared their worry with an adult. We also talked about how we felt once we had shared how worry, and how it often makes the worry go away.
Year 1: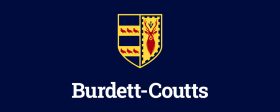 In Year 1 Writing lessons this week, we have been learning how to write descriptively about fairytale characters. We wrote a description of 'The Big Bad Wolf' and thought hard about how our sentences can make sense. We continue to practice using full stops, capital letters and improving our letter formation.
Year 2: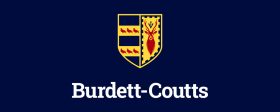 Year 2 Music lessons are focused on teaching children to listen carefully, to identify the similarities and differences between pieces of music they hear, and to develop an understanding of the elements needed for composing and performing music. In their lessons with Mr Carden, children immerse themselves in the world of music as listeners, composers and performers. As Musicians this term, they're learning about notation and harmony, using tuned instruments such as xylophones and glockenspiels. A fundamental concept, harmony involves the simultaneous sounding of two or more notes that harmonise with one another to produce a pleasant sound. You can tell you played or sung the wrong note usually because it did not harmonise in the way you were expecting! After experimenting with various chords, the pupils practised reading and playing a selection of well-known tunes they've sung in school.
Year 3: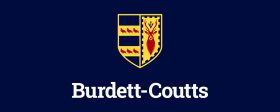 In our PSHE lesson this week we have been looking at how to make people feel welcomed and valued in our class. We have revisited our class rules and discussed the importance of being kind and making good choices. We have begun making welcome cards for a fictional character Sam, to welcome him to our class; working collaboratively on these.
Year 4: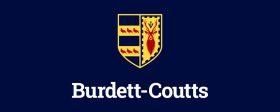 In Year 4 Science lessons this week, we have been learning all about the digestive system. We drew around each other to make life size posters of ourselves, then catalogued all our body parts that are linked to the digestive system. We really enjoyed this activity, and it was a good way to memorise them the many different parts. Ask us if we remember any!
Year 5: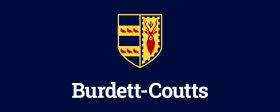 In our recent Art lessons, we have been learning all about buildings and architecture. We are developing our observational skills to develop design ideas and will be exploring the work of Friedensreich Hundertwasser. We will then be creating our own monuments, representing something important and meaningful to us later in the term.
Year 6: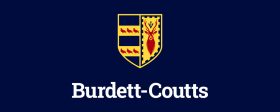 This week in Science, Year 6 have continued to develop their knowledge and understanding of electricity. We have been focusing on identifying the scientific symbols for components in a circuit and learning about their functions. In our next science lesson, we will be making circuits and observing the impact of the voltage on the brightness of the bulbs.