School Newsletter : 17 November 2023
| Issue 09 | Autumn 2 | Week 9 |
Disney Performing Arts Project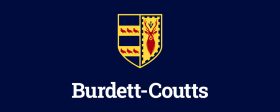 Year 4 and 5 have been brimming with excitement during our Disney rehearsals this week. The highly anticipated casting has been revealed! Each child received an actor's script and delved into the entire narrative to understand how each of their roles contribute to the overall production.
The week's rehearsals presented an additional challenge, with both teachers and students immersing themselves in learning the Zulu language for the song 'One by One'. The lyrics 'Ibambeni njalo, bakithi, ningadinwa! Ningaphelewa ngamandla! Siya babona ngeke balunge! Sizo nqoba! Ngeke balunge!' translate to 'Hold on tight, my people, don't grow weary! Don't lose your strength! We can see they will not succeed! We will triumph! They will not succeed!'
In addition, the children dedicated time to perfecting the notes and choreography for both 'The Circle of Life' and the 'Hakuna Matata' chorus.
Children In Need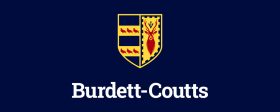 A HUGE thank you to everyone for participating in our Children In Need Fundraising Event. It was wonderful to see all the creative and inspirational ways children (and parents) used spots to bring attention to this important fundraising event, which supports so many UK based charities and families, of which we raised £200.00!
Congratulations to the following pupils who successfully won our competitions on the day:
Pin the Eye on Pudsey
Nursery: Jessie
Reception: Elijah
Year 1: Hussein
Year 2: Ezra
Year 3: Joe
Year 4: Safwan
Year 5: Taha
Year 6: Fahad
Guess the Number of Chocolates Spots in the Jar:
Nursery: Katja
Reception: Zoe
Year 1: Aida
Year 2: Ren
Year 3: Teddy
Year 4: Tomas
Year 5: Zhalia
Year 6: Daniel
Anti-Bullying Week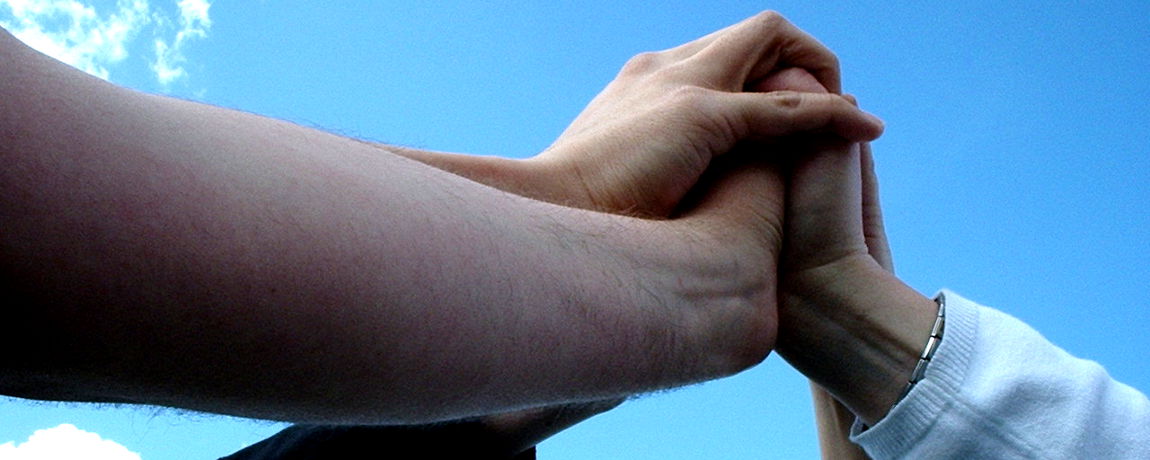 This week we have joined millions of children and teachers across England, Wales and Northern Ireland to mark Anti-Bullying Week 2023. The week began with a very colourful Odd Socks Day on Monday and we saw some very weird and wonderful sock combinations! A big thank you to all our pupils and staff who made such an effort on Monday to raise awareness and celebrate our differences.
Throughout the week all classes have been talking about bullying and participating in PSHE lessons about what bullying is. The theme of this year's campaign is "Make a Noise about Bullying" and this is what the Anti-Bullying Alliance has to say about it:
Of course, we won't like everyone and we don't always agree, but we can choose respect and unity.
This Anti-Bullying Week let's come together to have discussions about what bullying means to us, how banter can turn into something more hurtful, and what we can do to stop bullying. Together, we can make a difference and take a stand against bullying.
From the playground to Parliament, and from our phones to our homes, let's make a noise about bullying.
Meet our new School Librarians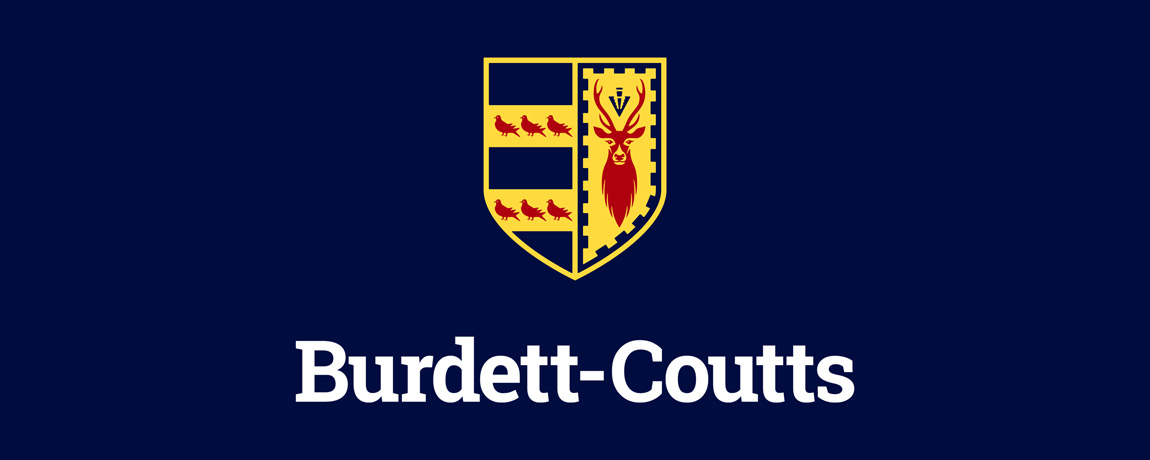 We've like to introduce our new school librarians: Taha, Fenet, Indi & Grace in Year 5 and Sara, Daniel, Eeeman & Sofia in Year 6. Our librarians can be identified in school by the blue badges they are wearing.
The library will be open during lunchtime for Years 1 – 6 on a Tuesday and Wednesday. The librarians will be in the library to read with younger children and will also recommend books.
The librarians have enjoyed their lunchtime opening of the library this week, Daniel said "I enjoyed being surrounded by the children and helping them to read; I love reading books." and Sara explained "I enjoyed engaging with the children that decided to come to the library."
Science Projects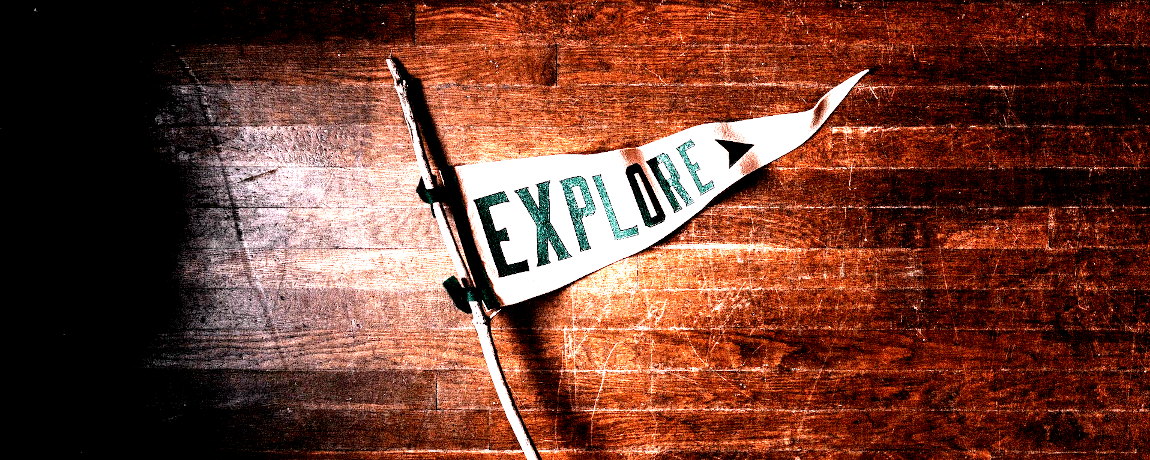 The theme for this half term's Science home learning task is Connections. Below are some of the activities which you can chose from, or you may wish to come up with an idea of your own.
Entries will be shared in a celebration assembly at the end of this half term. Good luck everyone!
Out and About…..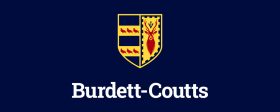 Year 2 Trip to The Tower of London:
Year 2 had a fantastic opportunity to visit the Tower of London, and it really helped to bring the story of the Great Fire alive. They crossed the drawbridge into the Tower and were immediately struck by the enormity of the gates, chains, and the moat.
During their visit, the children had a session with Penny, a silk merchant from 1666. She introduced the children to many facts, but she was particularly impressed with all the information about the Great Fire that Year 2 children were able to share with her. They learned more about Samuel Pepys and how he spread the events of the Great Fire through his diaries, demonstrating why this was more effective than simply 'telling' his tales.
The students explored the White Tower, and Penny led a drama session where children learned about the safe places that Londoners escaped during 1666. As well as learning about the Great Fire of London, they made the most of their time in the Tower of London by speaking to a Yeoman Guard and visiting spectacular exhibitions, such as the Crown Jewels. The children had a wonderful day but left disappointed that they couldn't take a crown home!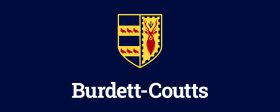 PE Lessons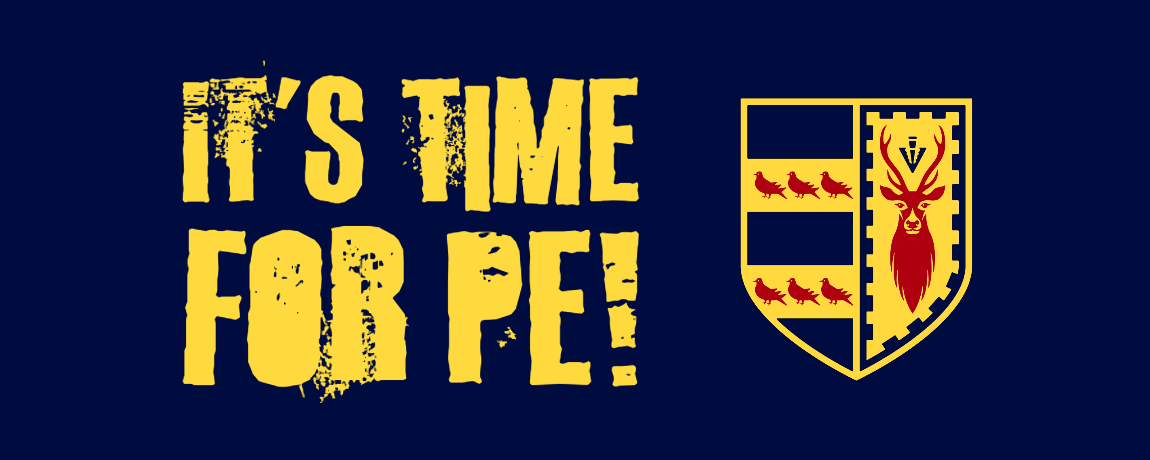 Please ensure that your child is wearing the correct PE kit to school each week.
Pupils who are not wearing their full PE kit will not be able to participate in lessons, and a note will be sent home indicating why they were not able to participate.
The full PE kit for the Autumn/Winter term is as follows:
Plain navy blue leggings or tracksuit bottoms
School navy blue PE t-shirt
School navy blue sweatshirt (all year groups).
Pupils in KS2 (Years 3 – 6) must wear a school navy sweatshirt for PE and NOT their school jumper.
Plain black trainers (velcro if your child struggles with shoe laces)
Please ensure all items of uniform are clearly labelled (with a permanent pen or label)
PE lessons are on:
Monday: Year 1
Tuesday: Year 5
Wednesday: Early Years & Year 3
Thursday: Year 6
Friday: Year 4 & Year 2
Please note change of day for Year 1 & Year 6
School Communication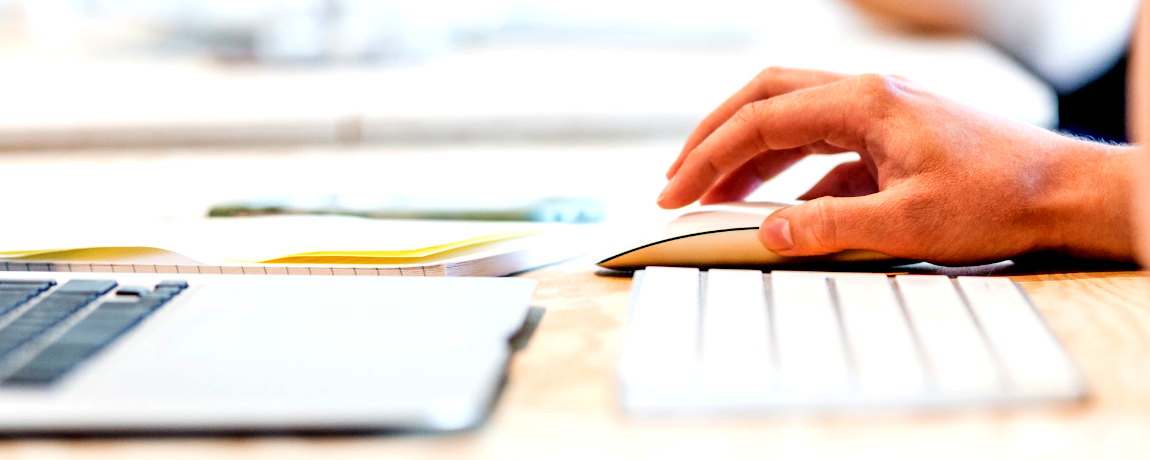 We have now moved to email updates and notifications, and only using text messaging when reminders are urgently needed.
Please check your Spam folders and if you haven't seen any emails from us, please contact the school office so that we can check that we have the correct email address for you.
School Meals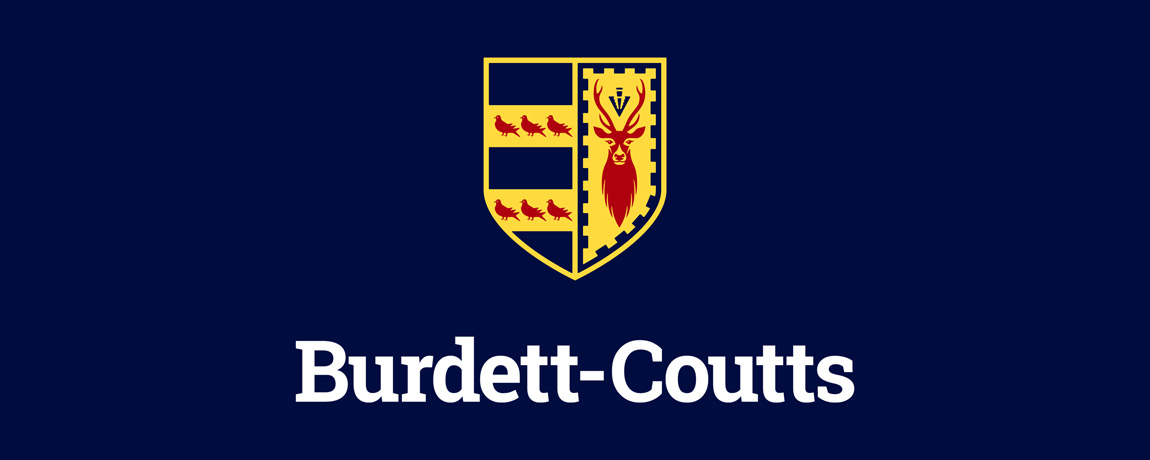 If you would like your child to move from bringing a packed lunch to having a school meal, you must inform the office at least a week in advance of this change being made. Kindly note pupils are not allowed to alternate between having packed lunches and/or school meals on a daily or weekly basis. If you have any questions, please see a member of the school admin staff at the school office.
You can find the current school lunch menu here >
If you require a printed copy, please ask at the school office. Should you have any questions about the menu, kindly make an appointment to speak with Miss Barnett.
Are you getting to school on time?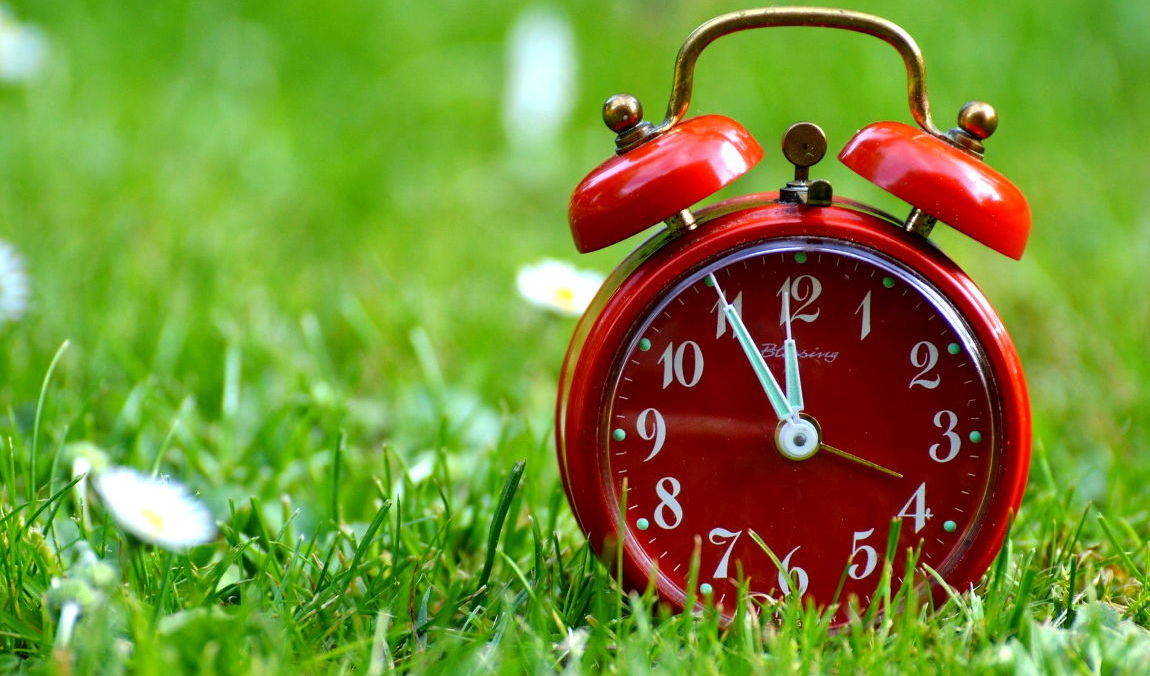 Why good school attendance matters: Missing a few days of school here and there may not seem a big deal, but research shows that it can have a significant impact on children's learning.
Children who miss a substantial amount of school fall behind their peers, and struggle to catch up. Most of the work they miss is never made up, which can lead to big gaps in their learning.
Poor attendance often starts at primary school and children who fall into this pattern are likely to under-achieve at secondary school.
Pupils who miss between 10 and 20% of school (that's 19 – 38 days per year) stand only a 35% chance of achieving five or more good GCSEs, compared to 73% of those who miss fewer than 5% of school days.
An attendance rate of 95% is generally considered good; this allows for children to miss 9.5 days across the school year.
Persistent absence (PA) is defined as an attendance rate of 90% or below.
All pupils are expected to have an attendance rate of 95% or higher.
Attendance class of the week: Each week we will be celebrating the class with the highest attendance levels.
Did you know?!
10 minutes late every day = 33 hours lost learning each year!
Lateness and absence has a significant impact not only on your child's learning, but also others, as teachers may have to re-teach late arrivals to ensure they can participate in the lesson.
Remember pupils need to be in school by 08:55.
The pupil entrance gates open at 08:40.
Upcoming Events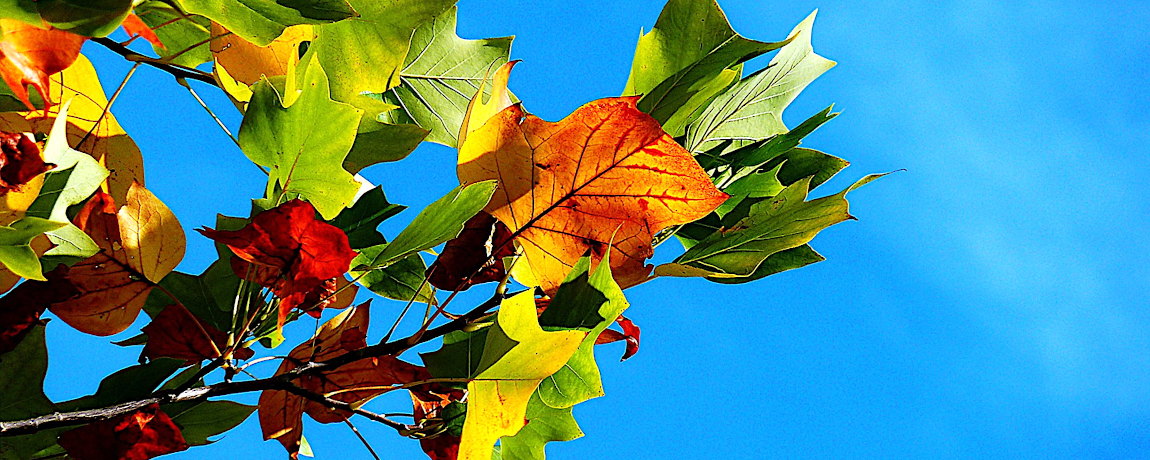 November:
Tuesday 21st: Year 1: National Portrait Gallery trip
December:
Friday 1st: INSET Day (no school for pupils)
Wednesday 6th: 9 Lessons Christmas Service @ St. John Smith Square 09:30 – 10:15. All parents and carers are welcome to attend this special annual servers in a beautiful concert hall. Please be seated by 09:25 and ensure that your mobile phones are on silent or turned off.
Thursday 7th: Christmas Jumper Day
Thursday 7th from 3.30pm: Friends of Burdett-Coutts Christmas Fair
December (cont):
Friday 8th @ 14:00: EYFS & KS1 Nativity @ St. Stephens Church. Doors from 13:45
Friday 15th: End of Extended School Day Clubs (15:30 – 16:30)
Friday 15th @ 14:15: KS2 Nativity @ St. Stephens Church. Doors from 14:00
Friday 22nd @ 10:30: Christingle Service @ St.Stephens Church. Parents & carers invited. Details to follow.
Friday 22nd December:  School finishes at 13:30 for the Christmas Holidays.
Term Dates 2023-2024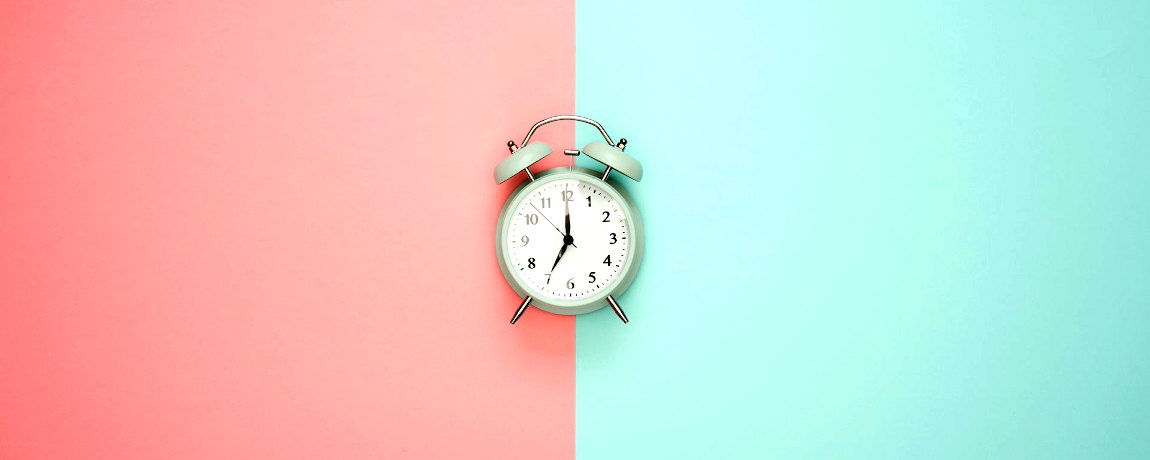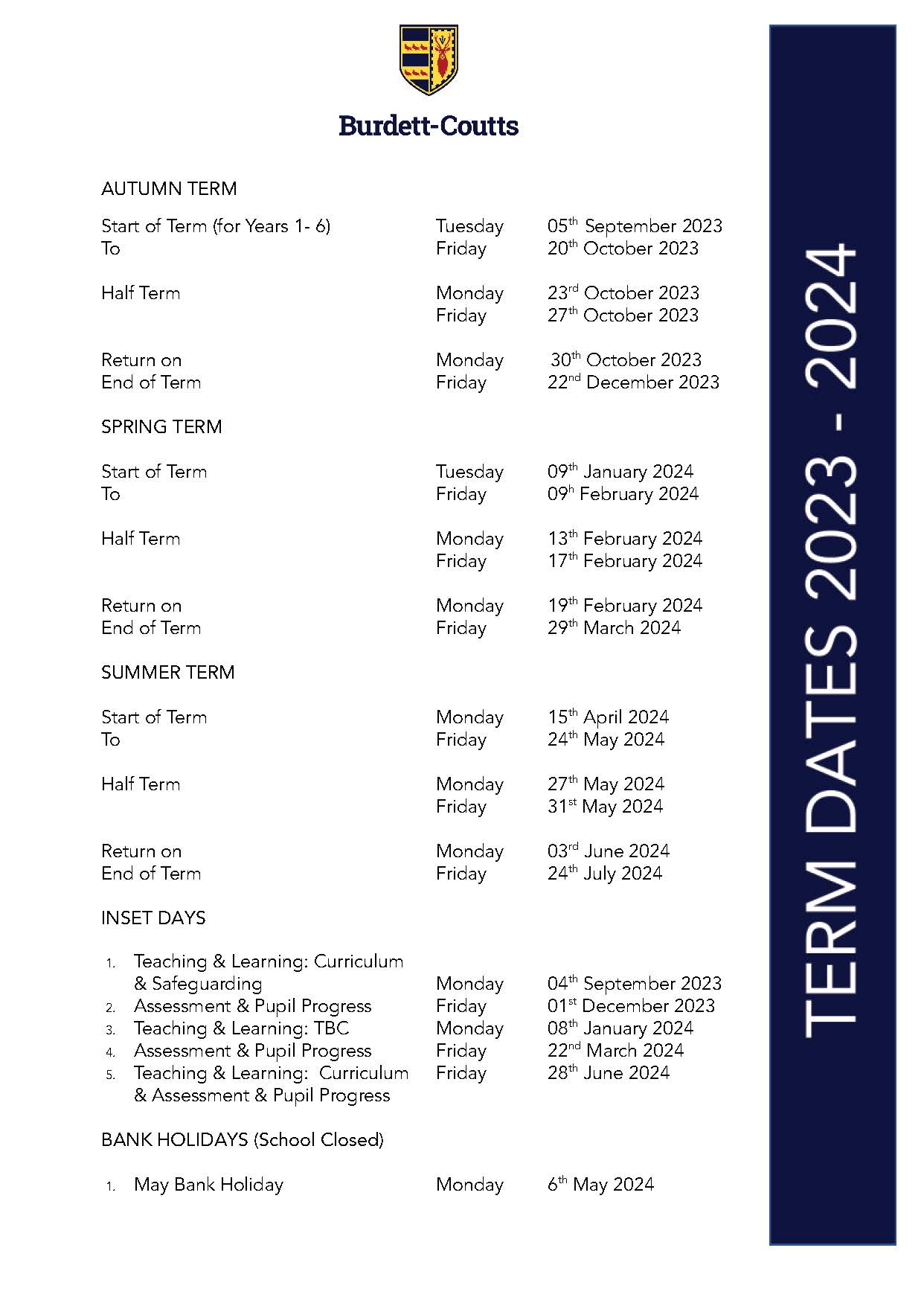 Please find here the agreed term dates set by our school's Governing Body for the upcoming academic year, starting September 2023.
Please remember that holidays will not be authorised during the school term, and that all children should be in school (on time) every day.
Please refer to the table below for the term dates, including INSET days and Bank Holidays when the school will be closed to pupils.
Alternatively, you can click on the image thumbnail on the right to view the PDF (please note this will open in a new window) or you can click on the link below:
AUTUMN TERM 2023

Start of Term (for Years 1-6)

Tuesday

05 September 2023

To

Friday

20 October 2023

Half Term

Monday

23 October 2023

 

Friday

27 October 2023

Return on

Monday

30 October 2023

End of Term

Friday

22 December 2023

 

SPRING TERM 2024

Start of Term

Tuesday

09 January 2024

To

Friday

09 February 2024

Half Term

Monday

12 February 2024

 

Friday

16 February 2024

Return on

Monday

19 February 2024

End of Term

Thursday

28 March 2024

 

SUMMER TERM 2024

Start of Term

Monday

15 April 2024

To

Friday

24 May 2024

Half Term

Monday

27 May 2024

 

Friday

31 May 2024

Return on

Monday

03 June 2024

End of Term

Friday

24 July 2024
INSET DAYS
Teaching & Learning: Curriculum & Safeguarding

Monday

04 September 2023

Assessment & Pupil Progress

Friday

01 December 2023

Teaching & Learning TBC

Monday

08 January 2024

Teaching & Learning: Curriculum Map Autumn/Spring

Tuesday

22 March 2024

Teaching & Learning: Curriculum, Assessment & Pupil Progress

Friday

28 June 2024

BANK HOLIDAYS (school closed)
May Bank Holiday

Monday

06 May 2024
Community Corner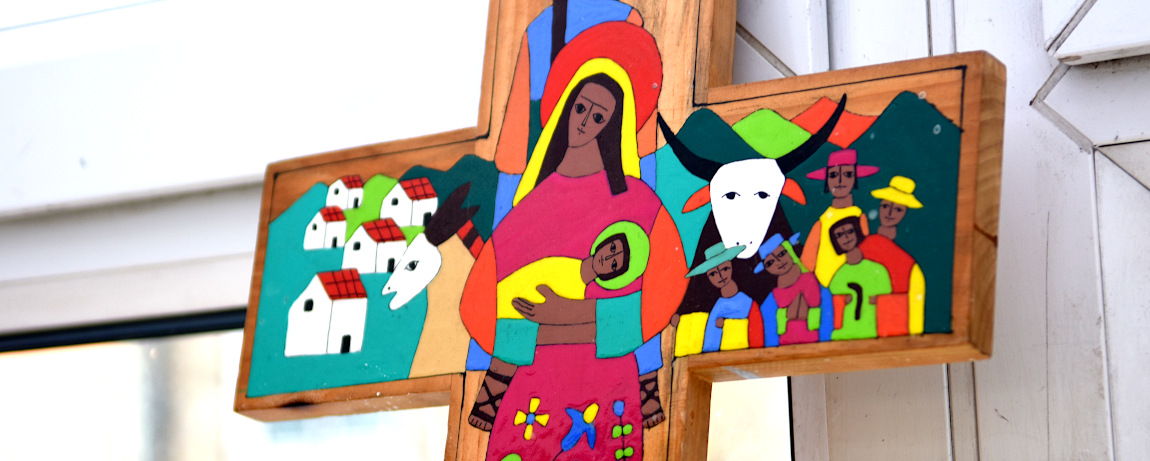 In church this week Helena helped us to understand the story of the 10 Bridesmaids (from Matthew 5:14-16). Five of the bridesmaids were wise and had enough candlelight to take with them wherever they went. The other five were foolish and only had small candles with them that went out and left them in darkness.
Jesus told this story to teach people to be ready and prepared, both for daily activities but also for the coming of God. The story also teaches us the importance of carrying God's light with us always. Helena was ably helped in her storytelling by volunteers from the pews – well done Bridesmaids and Bridegroom!
During Anti-Bullying Week, and with people suffering around the world due to war and fighting, we think about the prayer of Saint Francis of Assisi.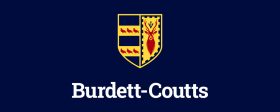 Class Assembly Dates:
We're looking forward to welcoming parents and families to our classes' sharing assemblies in the Autumn Term. On the day of your child's assembly, kindly make sure your child arrives at school promptly on that day. If you are attending their class assembly, please be seated in the First Floor Hall by 9:00am.
24th November: Year 2
6th December @ 9:30am: 9 Lessons Carol Service @ St John's Smith Square. Parents & carers welcome.
7th December: Christmas Jumper Day and Christmas Lunch Day.
8th December @ 2pm: EYFS & KS1 Nativity @ St Stephen's Church. Parents & carers welcome.
15th December @ 2.15pm: KS2 Carol Concert @ St Stephen's Church. Parents & carers welcome.
Online Safety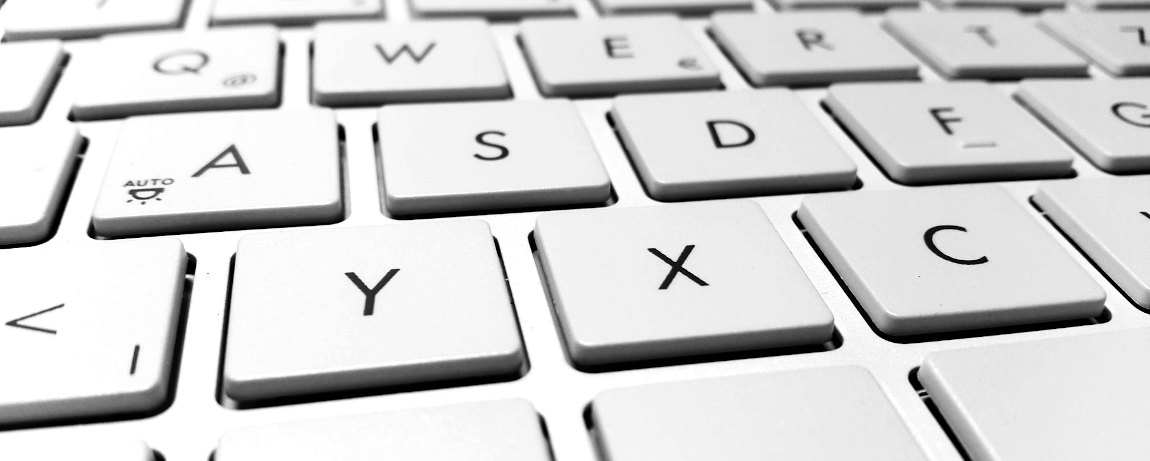 Did you know that not all apps are safe for children, with many popular ones having certain age restrictions. For example, WhatsApp, Tik Tok, Instagram and Facebook operate a minimum age of 13+ years, and therefore primary school children should not have their own, nor access to, such apps or accounts.
As parents, you can help safeguard your children online by researching these apps and their purposes, as well as their age restrictions, BEFORE agreeing to download them. If you do choose to download them, remember that parental controls such as password protection, can be set up so that in-app downloads or purchases, cannot be completed by the children themselves.
For example, to prevent iTunes, Apple App Store purchases or downloads, all you need to do is:
Go to Settings and tap Screen Time.
Tap Content & App Privacy Restrictions. If asked, enter your passcode.
Tap iTunes & App Store Purchases.
Select a setting and set to Don't Allow.
Tips on how to install parental controls on other apps and devices (Android or Apple) can easily be found online, or even from the app developers themselves.
Last few places for Preschool, Nursery & Reception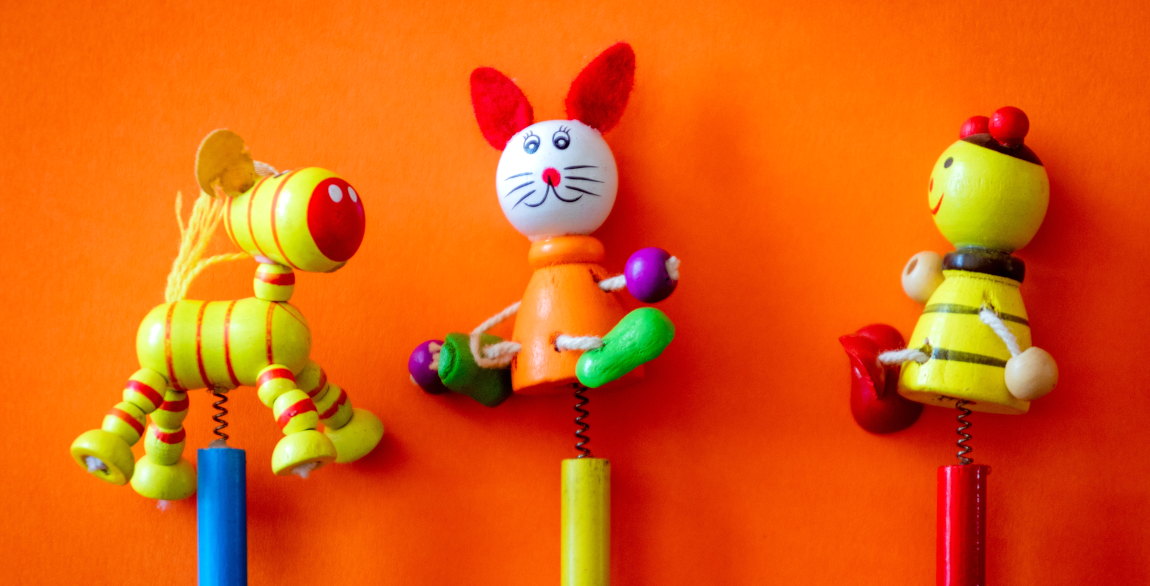 We only have a few places remaining in our early years provision for September 2023. Currently we have:
2 full-time Preschool (2-year olds) places
3 full-time Nursery (3-year olds) place available, and 1 part-time place (afternoon)
4 Reception class places
If you are looking for a Preschool, Nursery or Reception place for your child from January 2024 or September 2024, we'd love to have you join us for a 30-minute bespoke EYFS tour.
Here, you'll have the chance explore our Early Years setting, speak to key staff and ask any questions regarding admissions and your child starting with us at Burdett-Coutts.
Contact us to register for our tours which take place every Thursday, with times available from 09:30 – 14:30 during term time.
To book your tour place, please call 0207 828 6790
Funding eligibility letter for Pupil Premium, Early Years Funding & Free School Meals

Due to changes in the eligibility criteria for Pupil Premium, Free School Meals and qualifying for 30 hours of funding for Nursery provision, many pupils currently enrolled at our school may now be entitled to one of these funding allocations.
We will be issuing letters to families who are currently not in receipt of the above, asking you to complete the registration for the identified funding option your child/ren maybe eligible for. Thank you so much in advance for your help in completing this.
This funding allows us to increase additional staffing hours to run booster groups, and an exciting range of extended day activities, that benefit our school and your child, and your cooperation is greatly appreciated at this difficult time for school budgets.
If you should have any queries with regards to the letter sent to you, please contact Mrs Deary or the school office.
Preschool: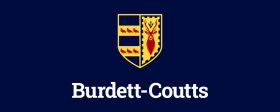 We've had a fun week learning about shapes and letters! We've used Play-Doh to start learning the first letter of our name and decorated star pictures, which have learnt have 5 points.
Nursery: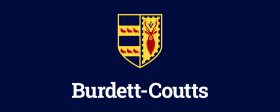 Nursery dived into the wonders of autumn through a hands-on experience of crafting shortbread biscuits shaped like leaves! This engaging activity not only sparked creativity but also enhanced their fine motor skills as tiny hands moulded and shaped the dough. As they explored the textures and colours of autumn leaves, the children were not just baking treats; they fostered a deeper understanding of the season, all while savouring the joy of learning through play.
Reception: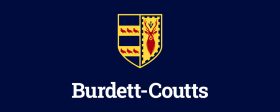 Reception have been learning all about the celebration of Diwali; the festival of light. We learnt why Diwali is celebrated and the many festivities associated with pupils creating their own Diwali art.
Year 1: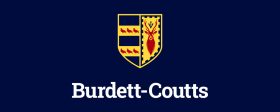 Our Remembrance Day celebrations continued after our lovely liturgy in school, and we talked about why this celebration was an important moment in history. We created some beautiful artwork of poppies in a field to recognise the soldiers that had died during the war(s), and we now have a better understanding as to why we wear poppies on this day.
Year 2: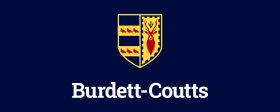 It was Anti-Bullying Week, and this year's theme was 'Make a Noise about Bullying'. Our school took part in Odd Socks Day, providing an opportunity for everyone to express themselves and celebrate individuality and embrace what makes each of us unique. Year 2 have been learning about definitions of bullying as well as exploring what to do if they are being bullied or see other people being bullied. Children considered what bullying meant to them and they discussed the difference between banter and bullying. They looked at how banter can turn into something more hurtful and finally, they shared ideas about what they can do to stop bullying.
Year 3:
This week in PSHE (Personal, Social & Health Education) we have been looking at problem solving techniques for when a conflict arises. We first looked at certain scenarios and acted them out, making sure both parties understood each other's views and feelings and ways to solve the problem. We then looked at fake scenarios and used the 'Solve it Together' technique to work out solutions for them. We discussed how important it is for both people involved to want to work out the problem and take the effort to acknowledge each other's feelings.
Year 4: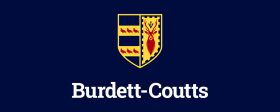 In Music this week, we have been learning to read music. We played familiar tunes using music on our own then in groups. We had to concentrate hard to keep in time, but we really enjoyed it.
Year 5: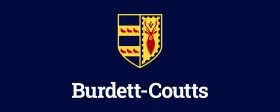 We are very excited to be studying a new topic in Science this half term. Our big question is, How different will you be when you are as old as The King? We are learning how humans change on the journey from the womb to the tomb. This is a subject of endless fascination and has led to some very interesting discussions. It would be lovely if we could share some photographs of the children at different stages of their lives and maybe some of older family members. We will of course look after them.
Year 6: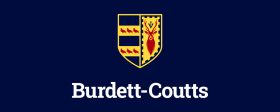 This week as Scientists, we have been exploring the work of Carl Linneaus, a Swedish naturalist. He created two scientific systems: the system for classifying plants and animals, and the system for naming all living things. Linnaeus is also called the Father of Systematic Botany (Botany is the study of plants). We then classified a variety of plants, animals and microorganisms according to various characteristics e.g. able to make its own food, lives on land, has feathers etc.