Year 1: Galileo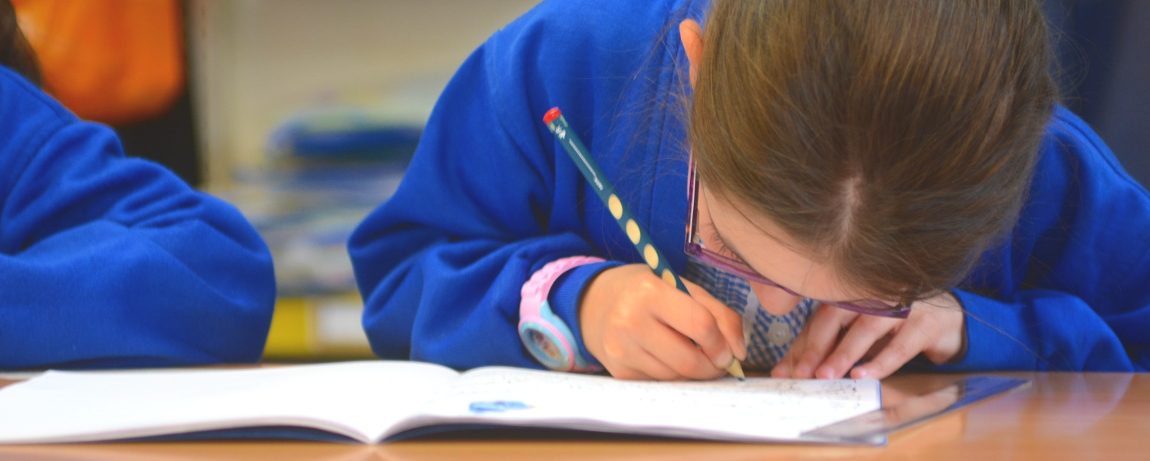 Our Year 1 class is named after the esteemed scientist, Galileo Galilei and is located on the first floor of our main Victorian building, alongside the First Floor Hall.
In line with the requirements of the National Curriculum for Key Stage 1, Year 1 children are taught core subjects of English (Reading and Writing), Mathematics and Science as well as Foundation subjects of Art, ICT, Design and Technology, Music, History/Geography and PE. Each half term or term, a new topic is introduced that is linked to the objectives of the National Curriculum allowing the children the opportunity to take part in lessons of different subjects within the framework of the topic.
Pupils in Year 1 will continue with the Read Write Inc phonics programme to consolidate their reading skills. Each child is heard reading by an adult every week with one-to-one sessions focussing on all aspects of reading: fluency, expression and comprehension, as well as decoding skills. They take part in daily phonics lessons and are taught individual letters and sounds and how to blend sounds together as a strategy to further develop their reading. They also take home the relevant reading book to their phonics lesson and this information is recorded in their reading records.
Homework sent home focusses on handwriting and children are also given handwriting practise sheets to help develop their letter formations. Homework is also linked to the learning that is taking place in the classroom e.g: sentence writing, Maths, topic or Science.
Every Friday morning the children have the opportunity to share their home learning (show and tell) with the rest of the class. This provides them with the opportunity to receive feedback from their peers and the adults, whilst also developing their speaking and listening skills.
The Year 1 team are always happy to speak to parents regarding any issues, concerns or queries. To apply for a Year 1 place at Burdett-Coutts school, please contact the school office or click here for more information about our Admissions criteria.
Year 1 team:
Class teacher:
Support staff:
KS1 Leader:
Other key roles:
SENco:
Designated Safeguarding Lead:
Deputy Designated Safeguarding Lead:
National Schools Closure:
From Miss Roberts, Class Teacher: Year 1 activity ideas for completing at home during the school closure
We have prepared a pack for each child with some activities and ideas to do at home, along with an exercise book. There are further ideas you can access directly from our website too. Here are some additional suggestions:
Write letters and cards to friends and family members REMEMBER: capital letters, finger spaces and full stops.
Write a diary about what you have been doing during the school closure.
Use Google Maps to find your home, school and London landmarks (e.g. Buckingham Palace, London Eye) and draw maps of the local area.
Numberblocks and Alphablocks are award winning series for children. You can watch episodes for free on YouTube. REMEMBER: online safety.
Maths activities to help with counting, addition and subtraction, shape, pattern and measuring would be great to work on. Older brothers and sister may also like to help out by creating a Maths board game.
Science activities you can do at home can be downloaded from the British Science Week website. You could record your investigations on paper or digitally.
Read, Write, Inc website can help you out with your phonics. There are useful videos to help out with sounds and blending.
In English we started learning about Kenya. What else can you find out? Perhaps you could make a holiday brochure by drawing pictures or cutting photographs and writing a fact file.
We started learning about Katherine Johnson. What else can you find out about her?
You might like to keep active by doing Zumba at home. There are lots of dance-a-long videos on the GoNoodle website.
In RE we have been learning about the Easter Story. Can you draw a sequence of pictures to retell the story? You could make it into a zigzag book or a cartoon strip.
Find out more about the school's founder Angela Burdett-Coutts. Create a fact file about her.
Have you entered the Art Competitions? I'm anticipating some fantastic entries from Year 1! Look closely at the information on the Art and Design Newsletter.
Please feel free to share this information with other parents of children in the class – many thanks. The children, your families and the whole community are all in our thoughts and prayers.