Burdett-Coutts Choir At St Stephen's Church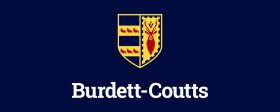 From the cross to the grave, from the grave to the sky; Lord I lift your name on high…"

Rick Founds
On Friday, the 3rd of July 2015, at 7.30pm, children from Keystage Two were invited to sing as a choir at our local church,
St Stephens with St John
 in celebration of the Feast of St Thomas. It was also a special service to mark the 25th anniversary of the ordination of Graham M. Buckle to the priesthood. As Vice-Chair of our governing body, Graham is actively involved with our school daily and it was a real honour for the children to be included in this wonderful celebration.
There was a full congregation in attendance participating in hymns and prayers accompanied by members of the Etcetera Choir, St Stephen's Parish Church Choir and invited musicians. Jasmin Bowles (Year 4 Colfer Class) did our school proud by delivering the Second Reading (Ephesians 2: 19-22) clearly and with conviction.
After the readings, there was an engaging and humorous  sermon from The Revd. Dr. Nicholas Bradbury, who shared some amusing anecdotes about Graham, much to the delight of everyone there. Mrs Dyer then read out, along with Graham's son Olly and his daughter Monica, the Prayers of Intercession.
Under the professional guidance of Mr Carden, the choir sang the ever popular and upbeat Shackles (Praise You) as the Offertory Hymn to the entire congregation. They also sang Streets of London during the Giving of Communion, and were privileged to sing the last hymn, Lord I Lift Your Name On High, to end an uplifting and spiritual occasion.
Many thanks to all the children who performed, to parents, carers, school staff and governors who attended and particularly to Ms Caroline Hall and Mr Steve Brickell for helping out that evening.