International Evening 2017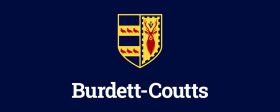 We are a nation of communities… a brilliant diversity spread like stars, like a thousand points of light in a broad and peaceful sky."

George H. W. Bush
Friday the 19th of May was
International Day
at Burdett-Coutts School where we had a whole day to raise awareness and celebrate our school's amazing diversity.
Each class dressed in the colours of the flag of their chosen country: Bangladesh (Nursery), Somalia (Reception), England (Burningham), Egypt (Browne), Italy (Fine), Iraq (King-Smith), Morocco (Colfer), Pakistan (Rowling), Portugal (Blackman), Jamaica (Lewis), Albania (Morpurgo) and Afghanistan (Pullman). Many also wore their country's national costume.

Later that evening, between 5 and 7pm, there was a variety of shows and entertainment in the First Floor Hall put on by the children and special guests. The
school choir
sang a selection of international songs, followed by
poetry readings
,
Irish dancing
,
African drumming
and
Bollywood dancers
.
Audience participation was very much in order with even parents invited to take part in the African drumming and Bollywood dancing activities! Parents also shared home-cooked food from their countries which gave everyone the chance to try something exotic and different.
Thank you to Mrs Dyer, all staff, parents and carers who donated food, children and performers who participated and to everyone who came!