Our November News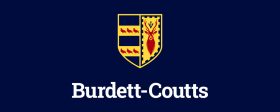 We keep moving forward, opening new doors, and doing new things, because we're curious and curiosity keeps leading us down new paths. "

Walt Disney
November has been a month of learning at Burdett-Coutts with several parent and child workshops organised for both KS2 and KS1 focussing on Phonics, Reading, Maths as well as a special workshop to introduce the whole school approach to Metacognition – Learning to Learn.
We consider parental involvement an integral part of ensuring every child's progress and sense of well being and that good links with parents are essential to improve our pupils' enjoyment of school and consequently their chances of doing well. The more parents know about what their children are learning, the more they can offer targeted support at home to complement what the school is doing.
At the Metacognition – Learning to Learn workshop run by Mrs McMullan, parents and carers had the opportunity to think about how both children and adults learn. They include learning to listen, to build on previous knowledge, to plan, to try, to keep going, to observe what others are doing and to share thoughts and ideas.
The Phonics and Reading workshops run by Mrs Lee looked at how parents can help their children with their reading and writing skills. Learning to read and encouraging a love of reading is one of the most important things children learn at school. All the sessions focussed on how reading is taught at our school with tips and ideas on how parents could help at home.
The Maths workshop was run by Mr Brickell and showcased the school's approach to teaching Maths to further imbed the changes in the National Curriculum. This workshop was a follow on from the Maths workshop that took place in September.
An acronym for Mind, Exercise, Nutrition, Do it!, MEND  is part of our school's commitment towards the Healthy Schools Award. Every Tuesday, the MEND team have been visiting our school and working with parents and children from Years 1 to 4 in offering additional fitness and nutrition lessons.
The workshops are a lively and interaction session offering sustainable and practical advice, guidance and tips on eating well and being more active. Thank you to all the parents who made the time and effort to attend these workshops. Your input and participation is very appreciated and we hope that you have been able to take away useful tips from this.
14th – 18th November was Anti-Bullying week where we shone a spotlight on bullying to encourage everyone to take action against bullying throughout the year. The theme for this year is Power for Good with the following key aims:
supporting children and young people to use their Power for Good – by understanding the ways in which they are powerful and encouraging individual and collective action to stop bullying and create the best world possible.
To help parents and carers to use their Power for Good – through supporting children with issues relating to bullying and working together with schools to stop bullying.
To encourage all teachers, school support staff and youth workers to use their Power for Good – by valuing the difference they can make in a child's life, and taking individual and collective action to prevent bullying and create safe environments where children can thrive.
Throughout the week, children were reminded about the definition of bullying and exploring anti-bullying strategies. Children also took home an Anti-Bullying wristband and the school's Anti-Bullying newsletter. The week's activity culminated in a special assembly led by Mrs Camplin.