Our October News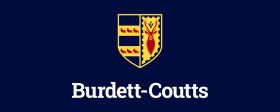 What we learn with pleasure, we never forget."

Alfred Mercier
We've had a tremendously busy October month in the run up to the half term! Despite the shorter days and lengthening nights, there's still been plenty of exciting events going on in our school.
On Monday the 3rd of October, Black History Month kicked off with a musical display and tropical drinks to get everyone in the mood! Black History Month has been celebrated across the UK every October since 1987 and aims to promote knowledge of black history, culture and heritage, disseminate information on positive black contributions to British society and heighten the confidence and awareness of black people in relation to their cultural heritage. At Burdett-Coutts, our pupils celebrated Black History Month by participating in a range of art, music and drama workshops aimed at extending their knowledge and understanding of Black History.
On Tuesday the 4th of October, on the feast of St. Francis of Assisi, there was a magical and wonderful Animal Blessing service held at St Stephens. St Francis of Assisi is the patron saint of animals and he saw animals as his brothers and sisters because they were God's creatures, just like people. He said of animals: "Not to hurt our humble brethren is our first duty to them, but to stop there is not enough. We have a higher mission — to be of service to them wherever they require it." So Francis prayed that God would work through him to help animals as well as people.
At 6.30pm our vicar Graham welcomed the local community and the children of Burdett-Coutts and their families. Everyone was encouraged to bring their pet(s) to church for a blessing in honour of St Francis. The service was also attended by the 9th Westminster Brownies as well as the members of the mounted unit from the Metropolitan Police. It was a service like no other – with a menagerie of animals ranging from pet hamsters, dogs, cats, horses and even butterflies in attendance.
On Wednesday 5th October, we  celebrated Harvest Festival at St Stephen's church in a special school assembly. Parents, carers and staff were busy collecting donations on behalf of the church to be used to help people in the local community. This year we collected for Westminster Food Bank and St Stephen's Church Food Bank.
The special church assembly was led by our vicar, Graham, who delighted the children with his symbolic recreation of Noah's Ark using the pews in church along with some theatrical banging and imaginative storytelling. Staff and children were then asked to bring up the donations of food items  as the Year 6 choir led the signing of select hymns to end a special, unique and truly magical Harvest Thanksgiving assembly.
That same day was also No Pens Wednesday, a national event from The Communication Trust. No Pens Day Wednesday encourages schools to put down their pens and pick up their language by running a whole day focussed on speaking and listening activities. Of all the skills we develop at school, the ability to communicate effectively is the one that has the most profound and potentially positive impact on our lives. Strong language skills and good communication are key to whole school improvement, progression and attainment and supporting children and young people to develop these skills is vital. Everyone had a great time participating in these events as well as working out how to do everyday things without using any pens or pencils!
On Friday the 21st of October, there was a special assembly held by Year 6 students to showcase their experiences during their School Journey at Arethusa, in Kent. The Arethusa Centre has over 35 years of experience in providing outdoor education to schools, organisations and youth groups. Situated in the picturesque historic village of Upnor on the banks of the River Medway, more than 6000 people visit them every year for residential activities.
Our Year 6 children stayed there from Monday, the 26th of September to Friday, the 30th of September 2016 and whilst there, enjoyed and participated in many team building activities. Accompanying the children were Mr Brickell, Mr Carden, Mrs McMullan, Ms Mattey, Ms O'Brien and Miss Cameron. They were also joined on specific days by The Rev. Graham Buckle, Mrs Dyer and Ms Bowles, our Chair of Governors. The entire trip was made possible by the outstanding generosity of the Trustees of Burdett-Coutts who funded a place for every single child!
At the assembly, a slideshow of several short movies filmed and edited by the children on their Ipads was shared with KS1 and KS2 students, staff, parents and governors. Accompanied by narration, captions and still photos, the movies captured perfectly the children's adventures during their week long residential stay. They shared, with much enthusiasm from the audience, their daily activities, archery sessions, campfire evenings, the 'Leap of Faith' and other team-building activities as well as a special Arethusa song that they had composed!
After the slideshows, Mrs Dyer spoke about Year 6's amazing adventures and how wonderful their films were. She congratulated them on their conduct and said that she was extremely proud of how well they had represented the school during their stay. She also gave a huge thank you in appreciation to the members of staff who accompanied the children as well as to the Trustees for making the whole trip possible!