Year 5: Shakespeare Schools Festival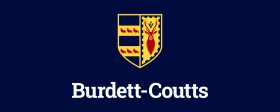 Be not afraid of greatness. Some are born great, some achieve greatness, and others have greatness thrust upon them"

William Shakespeare (Twelfth Night)
Shakespeare Schools Festival is the UK's largest youth drama festival, working with over 1,000 schools and 150 professional theatres. They provide teachers with all the tools, support and guidance necessary to enable schools to take students on a wonderful journey by performing their own Shakespeare productions in front of a paying audience.
On the Monday, the 9th of November 2015, as part of a collective of four schools taking part in the festival, Year 5 showcased their outstanding production of Twelfth Night at the Shaw Theatre in Euston. After weeks of dedicated practice and rehearsal, they were finally able to perform the play to a full house, alongside another primary school and two secondary schools. Amongst the paying audience were friends, family and staff of Burdett-Coutts school, giving their full support and encouragement to the children.
Having arrived at the theatre earlier that day, the children had already run through a technical rehearsal and a full dress rehearsal, behaving impeccably and professionally throughout. Everyone was very excited and in spite of their nervous energy, couldn't wait to get on the stage and give it their all. Miss Mattey, as the principal teacher-director, was the epitome of calmness and composure, all the while encouraging the children to channel their energy into their performance.
As the time of the performance drew nearer, the excitement was positively unbearable. The audience arrived and had started to take their places in the sold out auditorium. Year 5 were the second act to take to the stage, ahead of another primary school, performing A Midsummer Night's Dream. In the wings, they nervously and anxiously watched while they waited for their turn. Then, in what seemed like seconds, the audience were showing their appreciation for the previous act and then it was their turn!
The curtains went down, the lights went out and everyone took their places on the stage in total silence. Then, the lights went up and the play began! For 30 minutes, the audience were captivated and enthralled by the children's amazing acting ability.
From the dramatic opening scene where the entire cast re-enacted a shipwreck, to the comical fighting scene between Viola and Andrew Aguecheek and to the stunning finale where all was revealed, the children recited their lines faultlessly and acted out their parts professionally. Moving from scene to scene, the performance was humorous and entertaining – precisely what Shakespeare had intended when he wrote this comedy of errors, Twelfth Night.
All too quickly, it came to an end and Year 5 were taking their bows to rapturous applause. Everyone was moved and impressed by their exceptional acting skills and they received the loudest cheers of the night.
Well done Year 5 and Miss Mattey, we're really proud of you!
Cast: April (Sailor), Arianna (Captain), Ava (Viola/Cesario), Charlie (Sir Toby), Christian (Priest), Daniel (Malvolio), Lauren (Countess Olivia), Leyya (Maria), Luna (Sailor), Mosab (Antonio), Nora (Servant), Ranya (Soldier), Reema (Sebastian), Roshawn (Duke Orsino), Ryan (Sir Andrew Aguecheek), Summer (Sailor) & Tilly (Soldier).
Narrators: Charlotte, Jasmin, Maylia, Mohamed, Naima & Shami
Technical/Music: Cameron, Ishak, Mitchel & Tyler
Director: Miss Mattey
Assistant directors: Miss Corrine and Miss McMahon