Year 6 Disco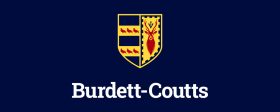 The greatest gifts you can give your children are the roots of responsibility and the wings of independence."

Denis Waitley
On the 10th of July 2015, Year 6 pupils came in their finest attire for an evening of fun and celebration. The disco was organised exclusively for Year 6 pupils and is the highlight of the Year 6 calendar. The Ground Floor Hall was decorated with balloons and streamers and there was refreshments and snacks for all the pupils.
With Mr Martin on hand to play the hottest hits and popular tracks, everyone was on their feet, dancing non-stop, staff and children included. The pupils enjoyed games and there was even a dance-off between the boys and the girls!
Thank you to Mrs Allan, Miss Manuel, Miss McMahon and Mr Martin for their help in organising this fantastic evening.